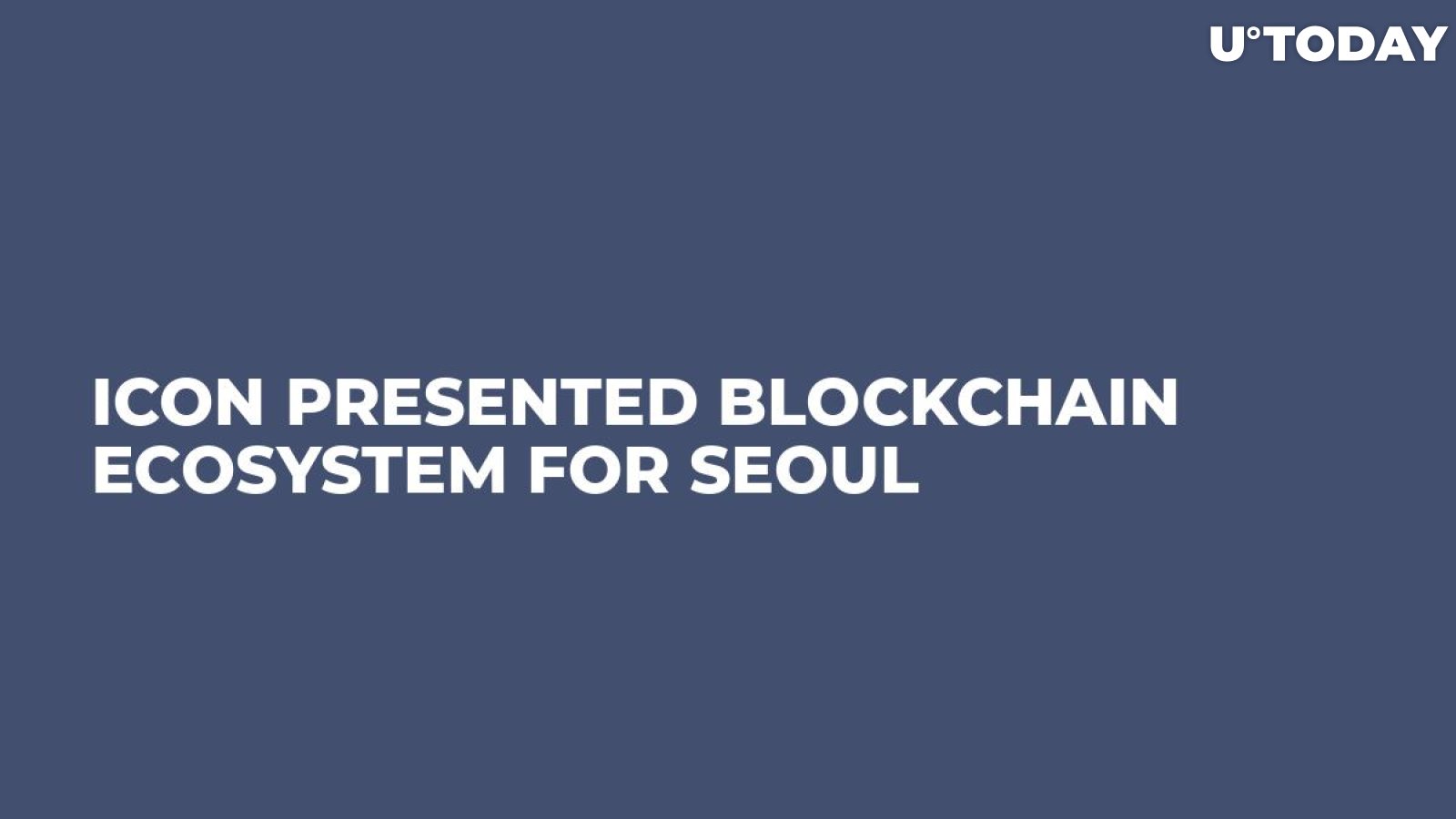 Cover image via U.Today
Within the Blockchain International Digital Festival hosted by the Seoul Metropolitan Government, the ICON company showed three major elements of its Blockchain ecosystem for the residents of Seoul. Its showcase included the ICON Blockchain Identification Card, the ICON Blockchain Vote, and the ICON Blockchain S-Coin Payments.
What awaits the Seoul residents?
To obtain a Blockchain Citizen ID Card, users must fill in their basic information and take a picture via their laptop webcams. Clicking on the pic generates a QR code which transmits the ICON ID Card to a smartphone.
Creating a Blockchain ID card will allow users to access the ICON voting system that was created in collaboration with the Korea National Information Society Agency and the Korea National Election Commission.
ICON acting there as a Blockchain technology consultant aims to create "the Next Generation Electoral System based on Intelligence Information Technology." Users employing the ICON system for voting will receive a reward in S-Coin, a token pegged to the Korean national currency won at the rate of 1 to 1.
ICON Blockchain S-Coin Payments will make fiat-to-crypto exchange quick and tax-free while shopping. Users will need to simply scan the product's QR code, which will transmit all product details to the app. The payment will be made automatically.
Future plans
In April, ICON launched its own mainnet and moved from the Ethereum network to its own Blockchain. Since then, ICON has been chosen by the Seoul government as an operator of the standard Blockchain platform for the 'Seoul Blockchain demonstration project.'
ICON is also discussing the possibility of turning Jeju into a Korean Blockchain hub with the authorities. Moreover, this October, the Seoul mayor Park Won-soon announced the intention to invest $108 mln in developing the Korean capital as a Blockchain-powered smart city. At the same time, the Mayor proposed to the use of S-Coin within the Seoul Metropolitan Government.