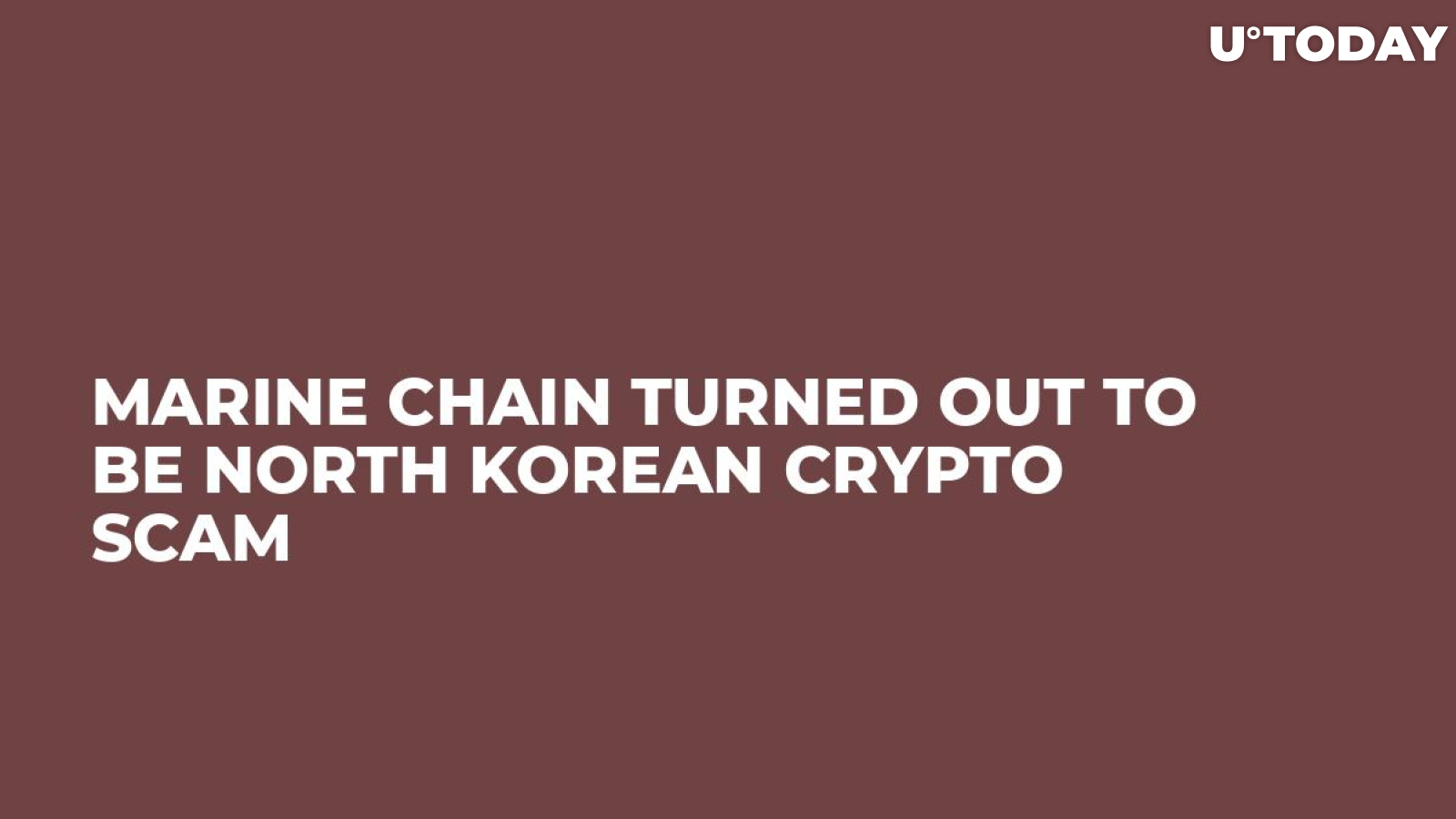 Cover image via U.Today
A recently published report by cybersecurity firm Recorded Future suggests that North Korea concocted a cryptocurrency scam in order to provide funds for the country's totalitarian regime. Marine Chain, marketed as a Blockchain-powered maritime investment marketplace, is actually a bogus website that is meant to lure in gullible investors.

The report concludes that Marine Chain is just a blatant copy of a real website (www.shipowner.io), and one of its IP addresses was previously connected to yet another investment scam. After digging even deeper, it was revealed that the company's CEO would help North Korea to circumvent Western sanctions. Hence, one can make an obvious conclusion that the raised funds could go directly to Kim Jong-un.