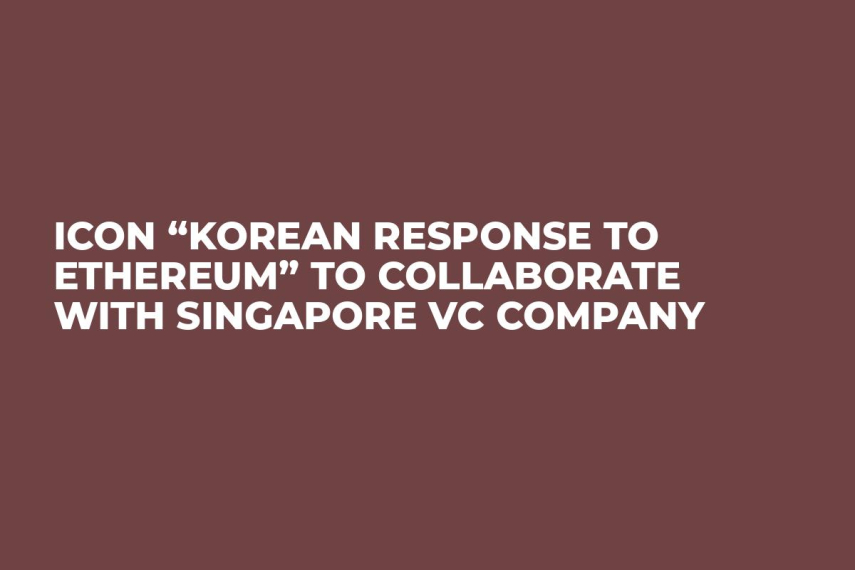 Cover image via U.Today
On Wednesday, May 30 the South Korea-based crypto platform Icon spread the word in the media and social networks about its new partnership with a Singapore venture capital (VC) company Trive.
By working together, the two companies are aiming to help local startups and the Blockchain community develop by providing it with specialized training courses, equipment and general support. Trive already has been working in the sphere of VC and advising for over seven years.
The global crypto community frequently calls Icon Korean response to Ethereum. However, the former does not help to create dApps but rather performs the functions of a network that links together different Blockchain platforms to create a global interaction network.
Big plans in the area
Icon (ICX) will add its expertise to Trive's network in South East Asia and together they will set up Blockchain courses at local universities and colleges.
Besides, the VC company plans to gauge the local Blockchain startups and choose the most promising ones to provide them with access to Icon support for further development in the distributed ledger field.
Both companies seem excited about the work that lies ahead and plan to make the most of it to develop the Blockchain industry in the region.
Rates go up
Due to this news, ICX tokens went up during today's trading session and gained 23.5 percent compared to its price yesterday. Currently, the ICX rate is $2.6.
Icon is considered to be one of the most promising digital currencies so far, thanks to its unique approach to bringing Blockchain and major industries to a balance.