Despite the 20% price spike of Shiba Inu on the market in the last seven days, the burn rate of the asset has remained unchanged. The burn rate of a cryptocurrency is a measure of the total number of coins that are being taken out of circulation, and it is typically considered an indicator of the popularity of an asset as a payment tool and the overall network activity.
In the case of Shiba Inu, the burn rate has not changed drastically despite the recent price spike, which could be a sign that the asset is still not being widely used as a payment tool. This is because the main burning volume on the network is generated by merchants that accept SHIB and send it to a burning address, and the recent drop in the burning volume could be due to a decrease in network activity or a decline in the popularity of the token.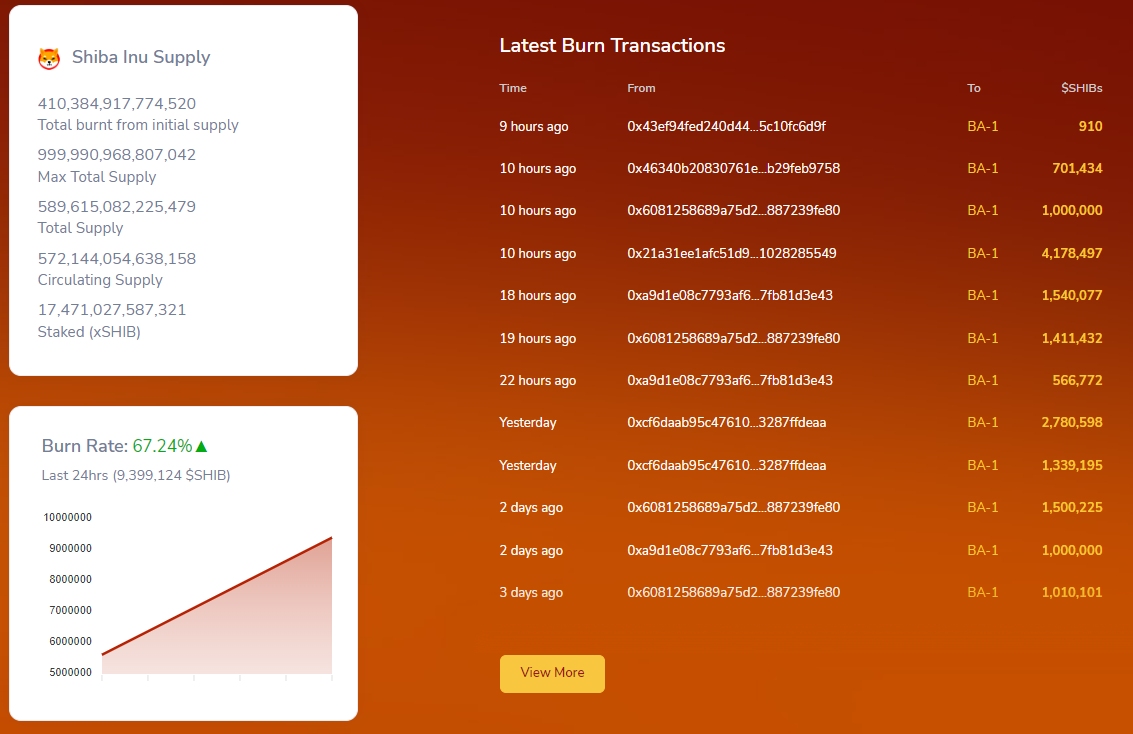 Despite these concerns, Shiba Inu has been performing exceptionally well on the market. Since the beginning of the market-wide recovery in January, the asset has gained more than 79% to its value, outpacing many other cryptocurrencies like Ethereum or Solana. At press time, Shiba Inu has been trading at $0.00015 and has gained around 3% to its value in the last 24 hours.
While the recent price spike in Shiba Inu could be a result of speculation, it is important to note that the formation of bearish divergence between the Shiba Inu price and the Relative Strength Index (RSI) could also play a role. RSI divergence is a technical analysis indicator that measures the strength of an asset's price performance, and it is often used to identify potential reversals in price trends.