What is Upbit?

Upbit is a new South Korean exchange that was launched last year and swiftly gained popularity around the globe. In January 2018, Upbit already surpassed its Korean competitors by daily trading volume. Now it is the leading exchange operator (according to coinmarketcap.com/exchanges/upbit).

The secret of such a rapid success can be easily understood if you take a look at people who stand behind Upbit. Its founder is an ultra-rich entrepreneur Song Chi-Hyung whose net worth, according to Forbes, is estimated at 300 million dollars. Song Chi-Hyung is the CEO of an ambitious start-up Dunamu affiliated with South Korea's technical giant Kakao that owns the most popular messager and one of the most popular search engines in the country.

Upbit Review

As of July 2018, it supports more than 140 cryptocurrencies (these include all of the top cryptocurrencies by market cap and a lot of altcoins like ICON (ICX). Upbit has listed about 30 new coins since its launch in 2017. You can check Upbit Reddit or Upbit Twitter for more information on the number of available coins.

Upbit exchange supports fiat money, but only the South Korean won (KRW). It is worth mentioning that the Upbit and Bittrex closely cooperate with each other. Bittrex is another popular America exchange which features the biggest amount of altcoins on the market. Upbit and Bittrex share all trading pairs excluding those that include KRW.

However, you should be careful before investing money in a specific altcoin. Upbit reserves the right to delist any currency from the site. For example, the exchange has recently removed MTL delivering a major blow to this currency, since Upbit is responsible for more than 1/5 of its global trading volume. The same happened to four other cryptocurrencies which is rather troublesome for Korean investors who have to look for foreign exchanges to purchase these altcoins.

How to Use Upbit?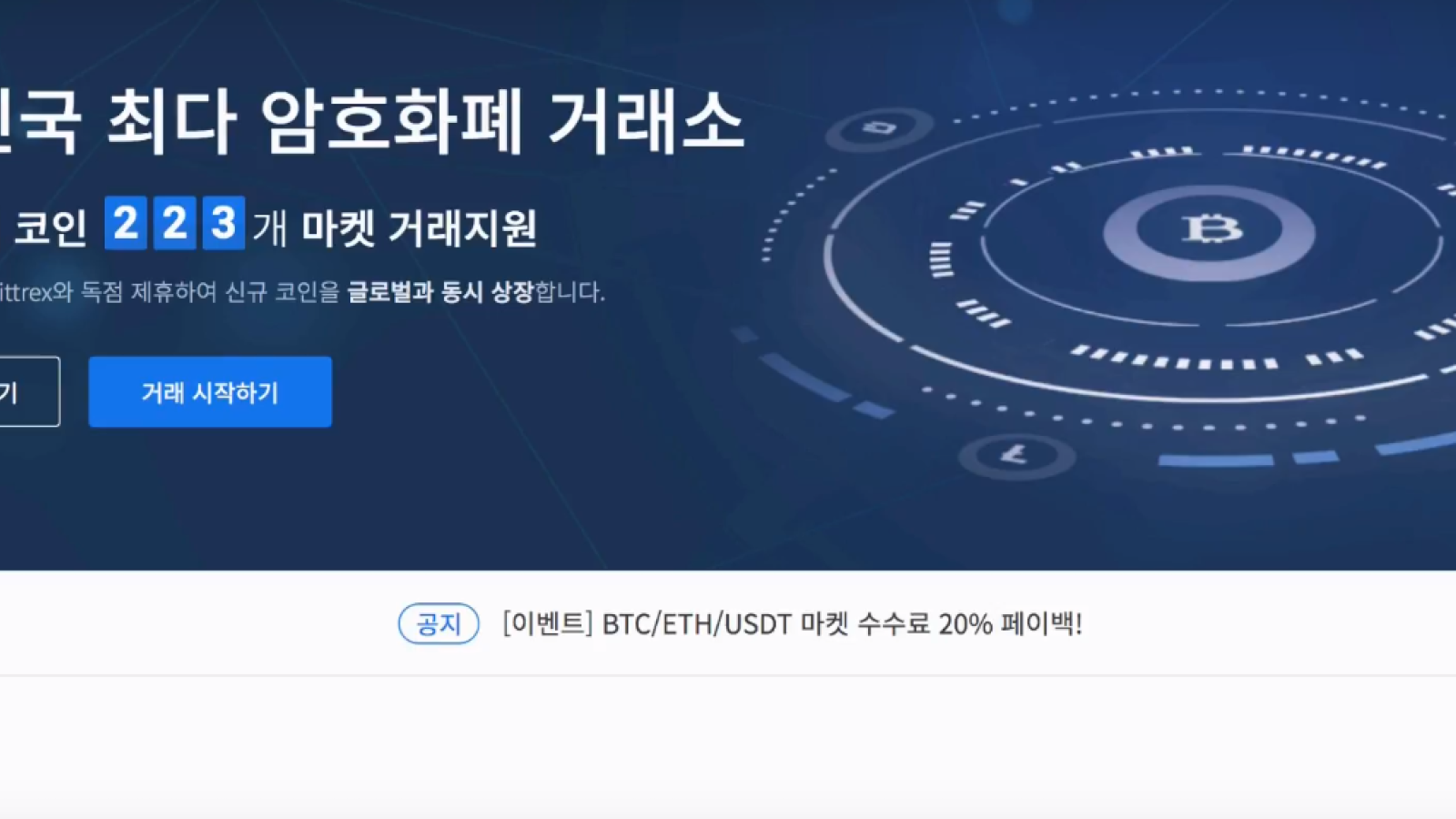 The bad news for whose who want to join this exchange is that it is only available for clients from South Korea. Furthermore, Upbit's website is only available in Korean (even Upbit English version is not available) which further proves that they aren't aiming at attracting foreigner customers.
Since there is no Upbit English site, go to upbit.com and use Google Translate.


Then you will have to create a Kakao account which will be used for this exchange.


Once you've done that, you can use Upbit, but you won't be able to deposit/withdraw money and engage in trading since the ID verification is mandatory here.
The bottom line of this Upbit review is that there is no point to create an account unless you become a South Korean citizen. While the majority of exchanges strive for global dominance by constantly expanding the list of supported countries, Upbit wants to focus on its local market.

Is Upbit Safe?

As mentioned above, Upbit Korean exchange is directly connected to Kakao Corp, so it doesn't come as a surprise that this exchange has strong cyber security protection. Not a single breach has been reported yet. There were rumors about an Upbit hack spreading across Telegram about a week ago, but the exchange denied these allegations and explained that all the inconveniences were due to a recent network upgrade.

In May 2018, FSS put Upbit under investigation which reportedly made its clients to flee in droves. After South Korean ban, the future of cryptocurrencies was in limbo, but now the country (which still remains a major crypto hub) is softening its stance by imposing regulations instead of banning exchanges. The result of the Upbit investigation showed no signs of any illegitimate activities which proves that Upbit is a reputed exchange. By putting crypto business under scrutiny, the South Korean government wants to create a safer environment for traders.

Is Upbit safe? Practically any Upbit exchange review states that this platform highly secure. As mentioned, above you actually have to provide your ID in order to make any transactions. The exchange operator also encourages its users to enable TFA and safely keep Upbit API keys. On top of that, Upbit's hot wallets are protected by a Blockchain security company BitGo.

How to Trade on Upbit?

You cannot trade with leverage on Upbit which may seem as a major disadvantage for some serious investors, since margin trading can significantly increase your gains.

You can see all of the trading pairs listen on the right side of your screen. In the central of the screen, there is a candlestick chart and prices from various popular exchanges above this graph (the platform conveniently calculates the average price). There are different indicators for advanced traders. In order to buy or sell money, pay attention to the chart at the bottom of the page where you can place an order. Apart from the web version of this exchange operator, there is also a mobile app for Android and iOS.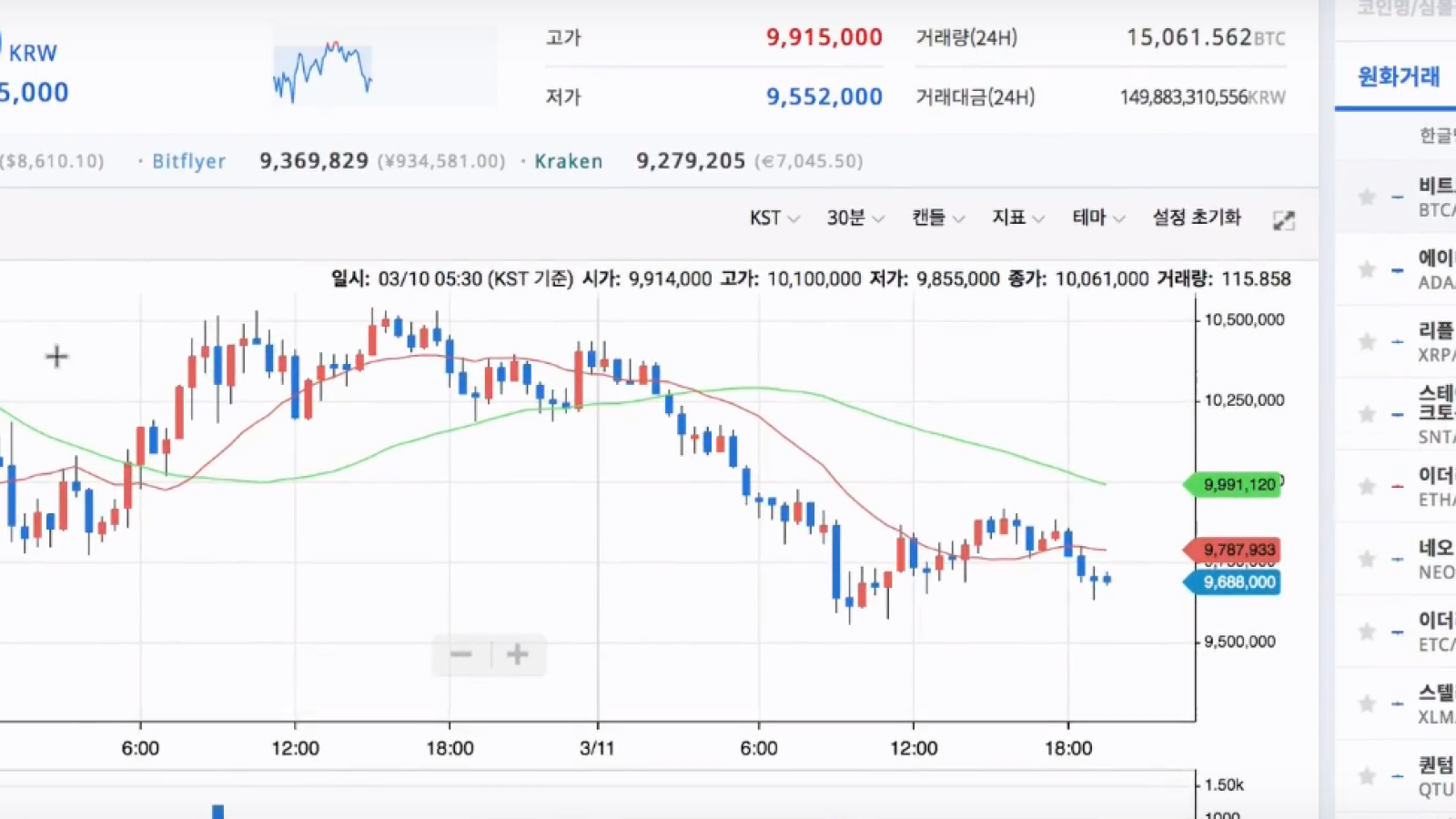 NB! Upbit doesn't allow you to place orders smaller than 500 won ($0.45) which makes trading slightly more challenging.

Upbit Fees

Upbit fees are pretty competitive even compared to other Korean exchanges.
| | |
| --- | --- |
| Deposit Fees | |
| Withdrawal Fees | 0.0005 BTC, 1 XRP, 0,01 XLM, 80 TRX (depends on the particular currency) |
| Trading Fees | a flat 0.25% fee per each trade |