Soon after its launch, Monero has quickly become a popular cryptocurrency – the number of XMR holders has risen significantly. The crypto community has recognized its value: Monero is perfect for anonymous transactions, it delivers fast speed without high fees. If you dream of being the next crypto holder to reap benefits from this cryptocurrency, consider finding a reliable XMR wallet. Choosing the first wallet you see is a big mistake. All in all, we are all discerning customers when it comes to the selection of a real bank, and the same approach should be practiced when you're in search of the depositary for your crypto riches.
In this guide, we will review XMR wallets that are worth your attention and learn to choose a decent crypto depositary.
How to select a worthy XMR wallet?
Unfortunately, there are not so many Monero wallets – only a few works with this currency. However, there's still a chance of picking up a wrong solution. Of course, an ideal platform is the one that suits your personal needs. However, a few important requirements apply to all wallets without exception.
XMR support. There are a bunch of accessible platforms that work with Monero, so before sending XMR to your wallet, make sure it was actually designed to hold and process XMR.
Easy-to-navigate interface. Knowing how to utilize a wallet is vital, and you should manage the menu properly to securely store your coins. That's why you should take a closer look at UI, available functions, and overall user experience delivered. Some solutions simply aren't made for beginners.
Security. Protection is an imperative feature for XMR clients. If this is critical for you, too, verify that a wallet features all necessary security tools, such as 2F verification and encryption.
Protection from hacking. Make these inquiries: will your XMR be protected against hacking and frauds? Do you keep the private keys or might someone else oversee them? What kind of encryption is utilized to secure your personal information? What about backup?
Client support. Ensure your crypto money is under the protection of professionals. Discover how you can get help from the wallet supplier in case of sudden issues.
Constant development. Is the solution you're considering to use being overlooked, or is it maintained by a team of skillful developers who work hard on improving it?
Positive feedback. Now, read reviews from other XMR holders who have put away assets in the wallet. This will give you a better understanding of the protection level, whether it supports the customers and is worth being used on an everyday basis.
Now that you know the nuts and bolts of Monero wallets, let's proceed to review the worthiest solutions.
1. Official Monero Desktop GUI
If you're searching for a financially sound variant for XMR coins, consider the official desktop XMR wallet from the official Monero site. It can be installed on a PC with any operating system. It's made to ease the management of Monero funds and transfer coins without a hitch.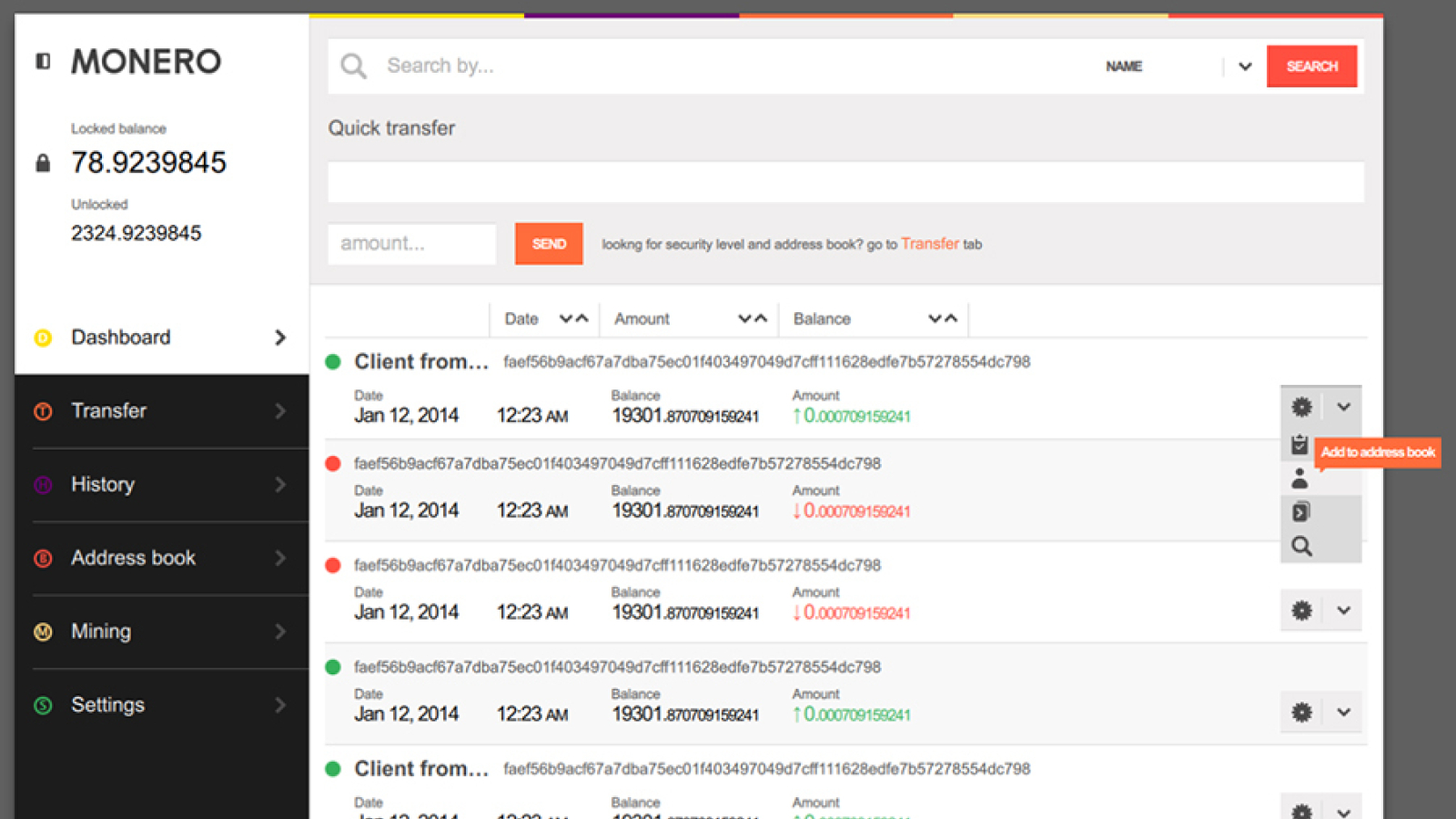 This soft is a full-node option, which means you'll need to download and synchronize the entire blockchain. Not only will it take a few hours, but it will also require a lot of hard drive space and computing power. If that's not agreeable, choose a different wallet.
But if you don't mind such victims, you should like the solution. Once everything downloads and synchronizes, the wallet is genuinely simple to utilize, however, it's better for people who have some earlier crypto experience.
The essentials of sending and getting crypto are very straightforward, and you'll discover that the access to your XMR riches is both quick and safe. It isn't a comprehensible wallet, so novices might consider a wallet that's not as hard to understand.
2. Monerujo
This wallet was made as an open-source Android mobile app to store and transfer XMR. Since the code is open, it has been properly analyzed by independent testers from the Monero community and confirmed to be free of any malicious code.
Monerujo has become mainstream within the Monero community, and the application boasts 4.2 stars on Google Play, with over 300 positive feedbacks. The number of users is gradually increasing, and developers are continuously working on improvement.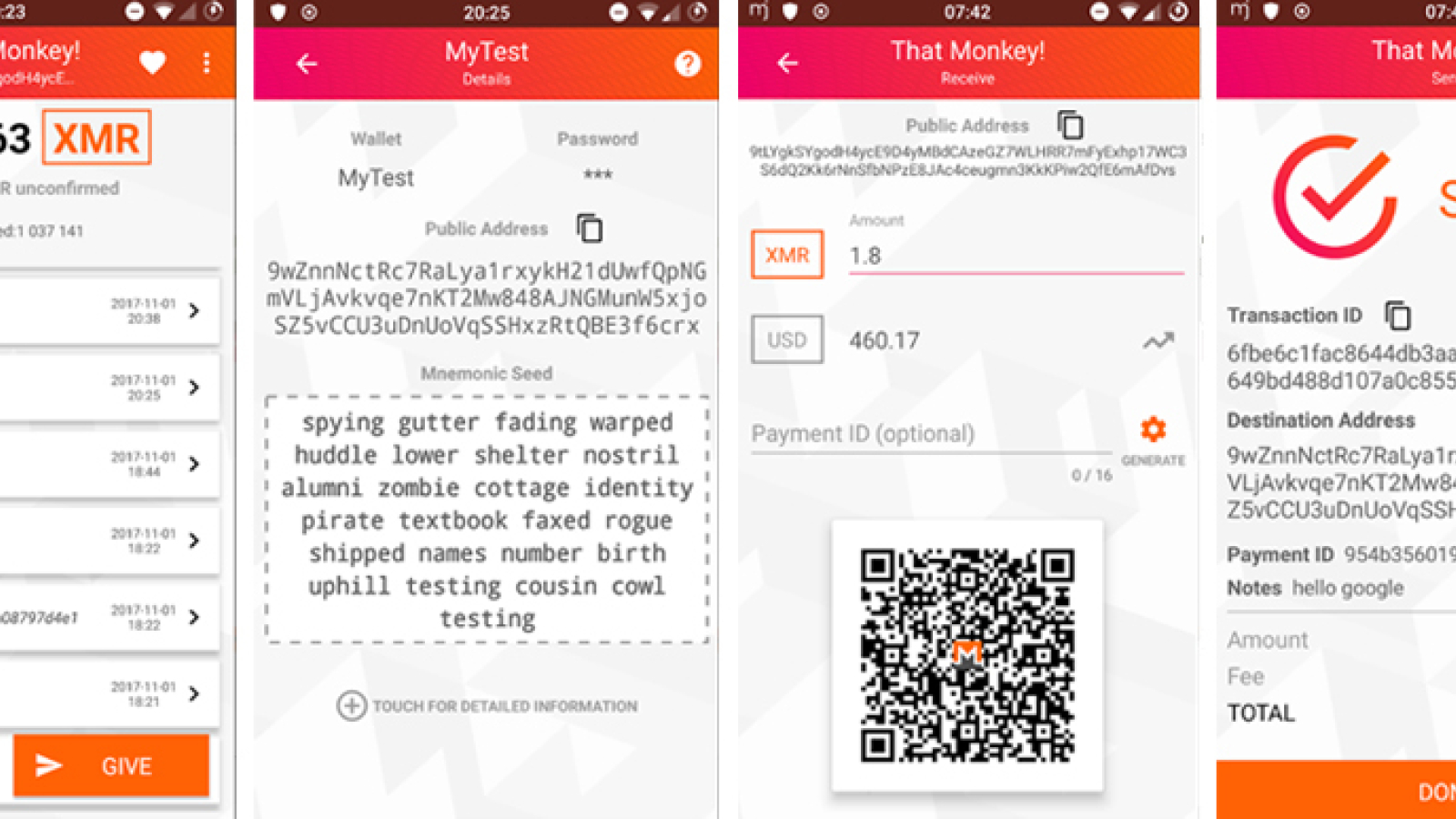 Monerujo keeps running as a light solution, giving you the alternative of managing your own node or utilizing nodes syncing client area with the Monero blockchain. Consequently, the app is lightweight – it requires a few megabytes on the user's mobile device.
Also, for a light app Moneroujo is jam-packed with functions and features. It enables you to import or generate numerous addresses, so you can manage your XMR deposits between several sub-accounts on one app. This can be helpful when you utilize several wallets for different purposes – one for prolonged holding and another for trading and purchases.
You can likewise utilize the inherent QR code reading tool – it facilitates the task and eliminates the need to type long Monero addresses.
Another convenient element is the XMR.to service in the app: it allows clients to send XMR to a BTC address, where it is automatically turning into Bitcoin. The entire process is running on the background, so it's hassle-free and very convenient when you want to make online purchases while staying anonymous. Warning: a Monerujo iOS version doesn't exist.
3. MyMonero
MyMonero presents a simple approach to XMR storage. It's a web wallet which can be opened from any common browser. It is run by the same Monero core devs who worked on the Monero Ledger and ensures total security of hosted XMR accounts.
So if you need a problem-free alternative for keeping Monero without running a full node, you should definitely like the web-based MyMonero menu. You can register an account in a moment, yet please don't forget to remember or rather write down the 13-word login key. It's never put on Monero servers, so if it gets lost, you won't be able to access your account.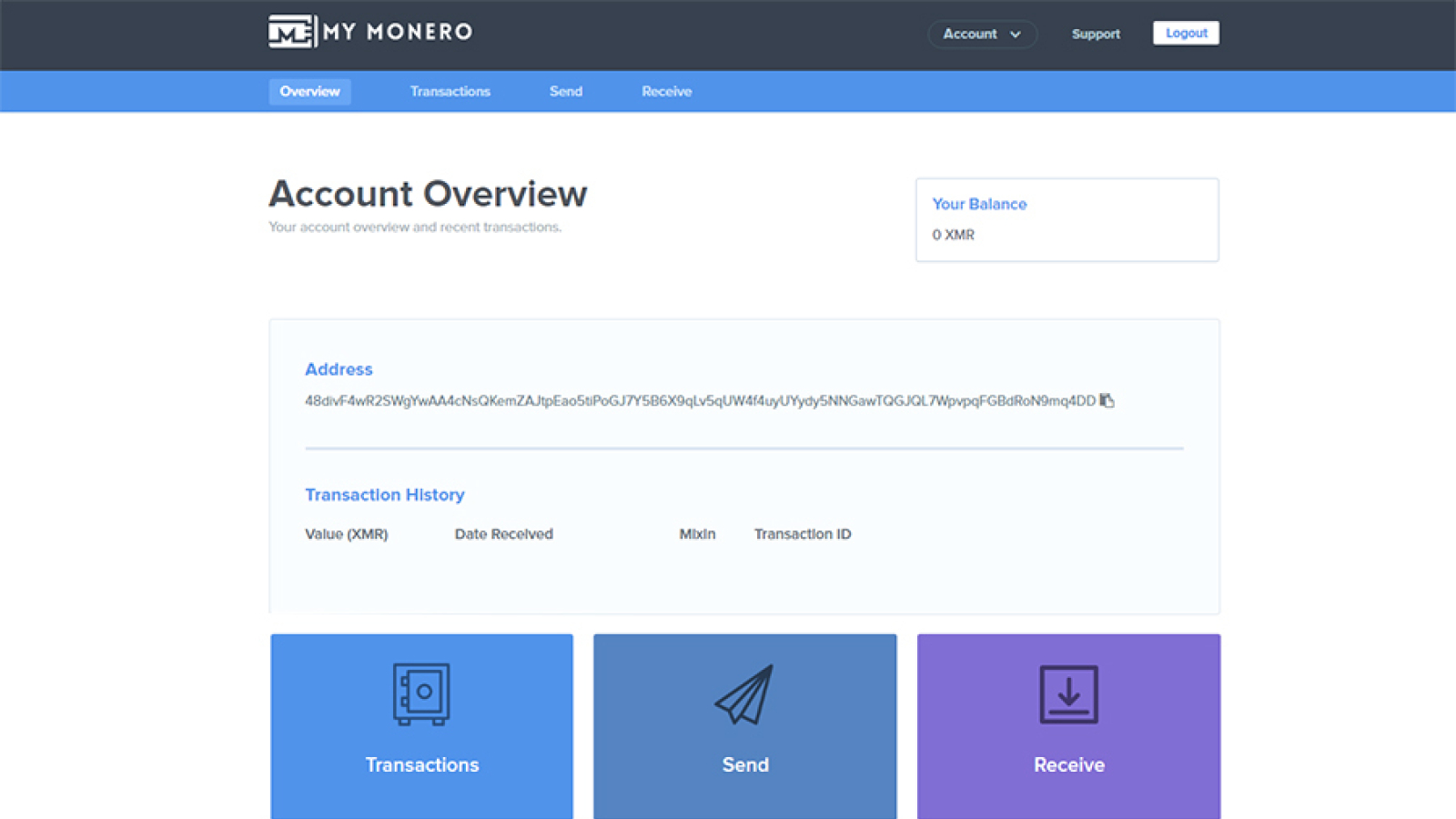 While this web wallet is a fast and helpful choice, it can still expose your crypto holdings to a few dangers. MyMonero even warns users about that during the wallet generation and recommends not to use Monero in large amounts online.
So if you don't possess much Monero and don't need prolonged storage, this is for you. Otherwise, try hardware or a paper counterpart.
4. Guarda
One of the most versatile crypto depositaries around, Guarda supports various currencies, and Monero isn't an exception. Unlike desktop options, it's very lightweight and intuitive. Convenience isn't restricted by that only – Guarda is compatible with two popular mobile OS, and runs well in both cases.
Guarda doesn't keep any customer data or private codes. The personal key stays in the gadget's secure memory and erases when you cease the session. Guarda allows you to move your advantages starting with one coin then onto the next easily, without KYC procedures and limits that complicate verification operations.
5. Edge Wallet
If you are searching for a good XMR wallet for instant transactions, look for Edge wallet. Released in February 2018, Edge allows clients to work with various crypto assets, including XMR, BCH, ETH, BTC, and some ERC-20 tokens.
Edge is available for different mobile platforms, but it's a pity there's no Windows suite. In any case, downloading is totally free. One of Edge's most prominent qualities is its perfect and user-friendly UI. Even if you're a crypto dummy, you won't find it challenging to manage XMR riches via Edge.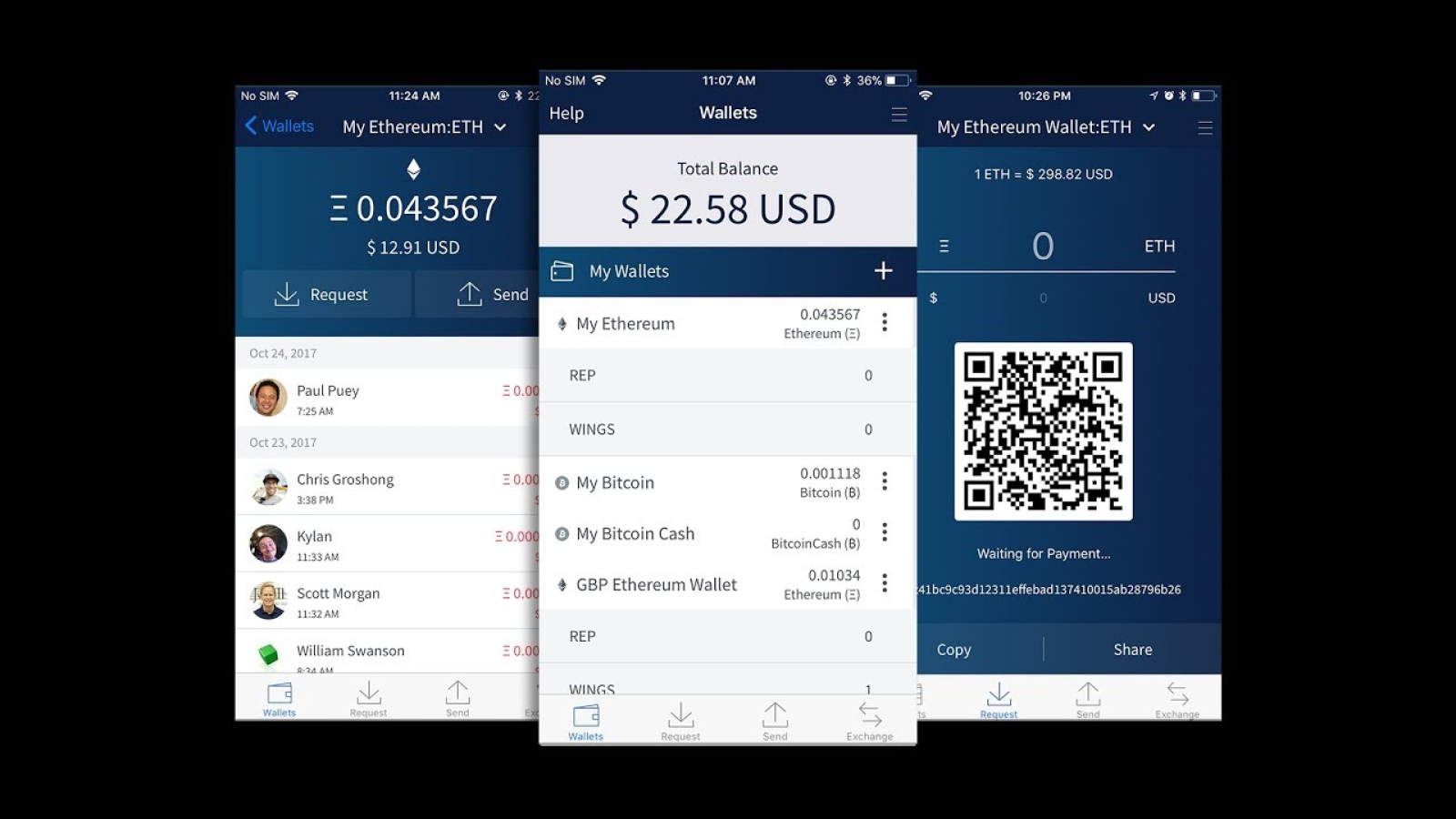 Numerous security tools will guarantee your assets stay untouched by hackers. Using two-factor confirmation (2FA), you'll need to type in a unique code sent to your cell phone each time for authorization. Not only are your private codes sent to be stored on the gadget, but the Edge team cannot disclose your password, either.
One of Edge's important highlights is that you can trade crypto assets right in the Edge wallet. Working together with Glidera (one of Kraken's affiliates), Edge charges a 1% commission for this service.
Rarely does a user become disappointed in Edge once he registers and starts using it – this is a tried and tested platform. We highly recommend it for mobile phones, too, particularly for iOS phone owners because Monerujo isn't an option for them.
6. Trezor (T model only)
Until recently, Trezor did not support Monero: Model One does not work with XMR. However, the new T model supports a larger variety of coins, so it should be mentioned.
One of the oldest crypto depositaries, Trezor was released in August 2014 as the first BTC card wallet. It provides several types of cold storage and boasts numerous perks of a hot wallet.
One of the distinctive highlights of the Trezor wallet is its design. It's a little gadget about 5-7 inches long connected via a USB wire. It can even be safely used on PCs with malware.
Its menu is managed via Google Chrome or Trezor Bridge – it's not very complicated in navigation, so even new users will gradually understand the rules of the game. The Trezor wallet is made to be flawlessly connected with your Trezor gadget, helping clients control their coins, start exchanges and check the balance.
Trezor allows adding an unlimited number of public addresses as needed to manage numerous payments. Passphrases allow protecting your XMR riches. That boosts the efficiency of the seed key. Nonetheless, it's essential to record or remember the passphrase, because if you lose it, funds are irretrievably lost, too.
In general, the Trezor UI is intuitive enough to navigate, however, it gives some considerable additional components to security that other different wallets don't. Prior to sending your XMR, you should get familiar with the Trezor system and how it works to avoid mistakes that could result in losing crypto.
Trezor is one of the safest options so far. An offline depositary is impossible to hack without accessing the gadget. There is typically a compromise between security and comfort, but Trezor offers both! To keep coins secure and disconnected, you basically simply need to transfer them on your device and hide it.
7. Paper Monero wallet: Old but gold
While people don't generally consider paper wallets as wallets — as they used to do a few years ago — a paper wallet is still a great option to safely store your Monero for long. A Monero paper wallet generator is present at Monero Address and since you keep your crypto money offline, your keys are never uncovered.
The Monero paper wallet will provide you with two QR codes and two keys (the private and open key that can be disclosed to have Monero sent to your wallet).
Since it cannot be hacked or stolen (well, if you take care of it), a paper XMR wallet is the safest solution so far. However, it takes some time and practice to figure out how it should be used.
8. Ledger Nano S
This solution has become one of the favorite crypto wallets. The device is favored by the vast majority of the users for the possibility of storing their crypto coins safely during any period of time. Other advantages are its compact size and lightweight: the wallet can be taken anywhere with you. It is more expensive than numerous desktop wallets, but you pay once to enjoy ultimate security. With online wallets, you have to spare money on fees and commissions. Ledger Nano S was made to store numerous kinds of digital currencies, so it's a good fit if you are going to store Monero together with other cryptocurrencies.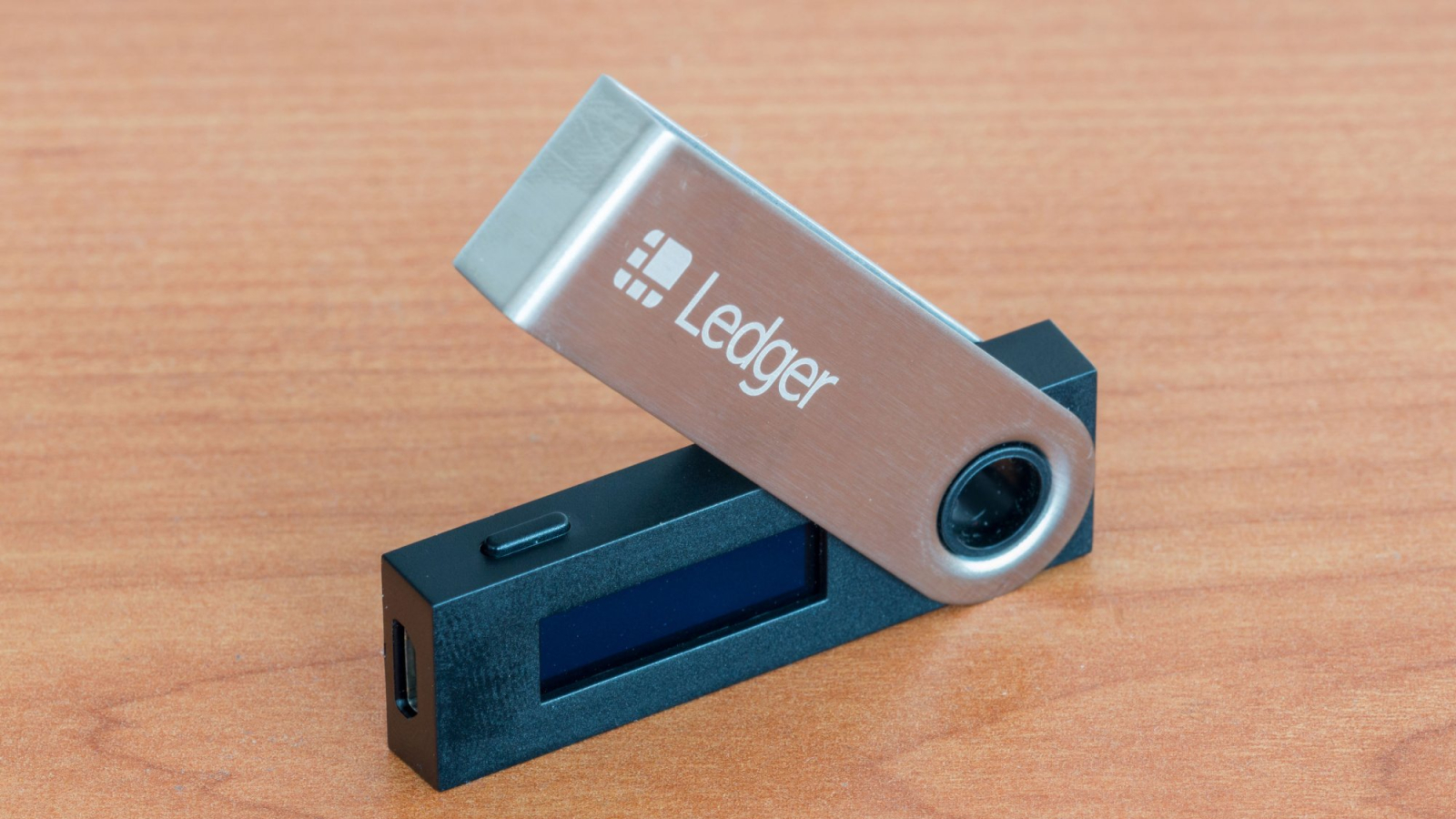 Other advantages of Ledger Nano S include:
A convenient display. The most alluring component of Ledger Nano S is its little discreet OLED display. The screen ensures maximum contrast and visibility. It shows the details of transactions made by the user. It also serves for confirming operations with crypto.
Multi-currency. The soaring popularity of major cryptocurrencies has contributed to a higher value of other altcoins. There are over 1,300 crypto coins being exchanged over the world. Hence, crypto enthusiasts want to purchase a wallet that offers support for different crypto assets. Nano S is exactly the thing since it offers support for around 30 cryptocurrencies. This makes it simple for clients to trade and purchase new digital currencies. The manufacturer of this equipment wallet additionally plans to include support for rare altcoins down the road.
Compatibility. The device works equally well with different widespread operating systems regardless of what you use – a laptop or a stationary PC.
Excellent security features. Security of crypto assets remains the biggest issue, especially when it comes to crypto wallets. None of the crypto depositaries are defended by any existing law. Ledger Nano S is a first-class crypto wallet with great security functions. Since it's an offline wallet, it is a great deal more secure than its counterparts. It leverages a 2-step verification, which means no one can access the XMR depositary except its owner. Also, all users' personal information of the client is stored in a safe place thanks to private keys.
Backup and restoration options. If you used to back up your funds regularly, this device will ease the task for you. It generates reserved copies and stores them in a separate recovery list – backups are very easy to activate and restore your funds.
You can buy a safe Ledger wallet by using this referral link.
Types of Monero wallets
You can store XMR in four different ways – each kind of wallet has its own benefits, peculiarities, and disadvantages.
Hardware Wallets
Today, this is the most secure variation you can discover. A hardware wallet is a gadget on which you can store digital currency staying disconnected from the Net, protecting it against hackers and malware. Scared of losing or harming your hardware wallet? The vast majority of such devices enable the client to restore his funds on such occasions. The primary downside of such a wallet is that you need its physical presence to deal with your assets. Also, such a device costs about $99 and higher.
Online Wallets
Online wallets are the most common choice of crypto asset proprietors: they are free and very simple to use, don't need space on the client's PC, and some even offer multi-currency support. You can get access to an online wallet from any place where you have an Internet connection. However, online wallets are far not the most secure option around – they become hackers' targets frequently, and no website can guarantee you 100% protection against attacks.
Desktop Wallets
These wallets are pretty much the same as online wallets with one difference: they are installed right on the user's device and should rather be used by tech-savvy folks. This is the primary kind of wallet that was introduced before all else. Desktop wallets are not widespread today since they require much space on a client's PC: an uploaded blockchain can weigh hundreds of gigabytes.
There are also mobile wallets: they take space on users' smartphones, but not so much (up to 100 Mb depending on the application used). This is a good alternative for traders who prefer managing their crypto riches on the go. The vast majority of such apps are intuitive and simple. However, it's far not the safest solution, so don't store large sums of XMR using a mobile crypto wallet – there's always the risk of getting hacked or losing your phone.
Paper Wallets
These are simply bits of paper on which you have private keys printed. This kind of wallet is regularly utilized together with bank safe boxes where financial specialists store valuable papers. Sounds senseless? Don't hurry to judge - the Winklevoss twins used to keep their private keys in bank safe deposits. It was a smart decision, wasn't it?
Bottom Line
Now that we have discussed which solutions are worth your consideration, it's time to register and import your crypto assets. The amount of available Monero wallets isn't wide, but you can still find a perfect fit for your crypto budget. With this guide, you will definitely make the right choice.
Going to be involved in active trading? Online and mobile wallets are best suited for that: you will enjoy instant access to trading platforms and quick transactions.
Want a highly reliable solution for long-term storage? Opt for hardware and paper wallets, especially when it comes to huge amounts of Monero.
As for the security of storage, you cannot rely on the wallet only. No matter which solution you choose, you always stay responsible for the safety of private keys. So make sure it's stored in a safe place that no one else can get access to.