Despite the bearish character of the market, some people haven't lost hope and continue mining cryptocurrency. All in all, this is still the easiest way to earn some digital coins – once the mining rig is set up, you don't have to break a sweat to make a profit. However, the computations are becoming more and more complicated, so miners become disappointed in Bitcoin and Ethereum and switch to other coins instead.
For this reason, many start mining Monero: this is one of rare cryptocurrencies that can even be mined with a smartphone. But if you want to have higher chances of mining success, consider joining a Monero mining pool. This way, you'll be able to generate blocks faster. Let's observe the worthiest Monero pools for this year.
How to select the best Monero mining pool?
In order to choose the most efficient and safest platform, you should consider the following points:
Is any fee charged? Typically, Monero mining pools have a 1-2% fee.

What's the total hashing power of the pool?

What is the minimum payout threshold? The lower, the better, especially if you have relatively weak mining hardware and need frequent payouts.

What's the location of the pool servers? You need a pool with servers that are as close to you as possible (it should be at least on the same continent). The closer the servers are to your location, the higher the hash power will be.

The uptime should be at least 99% for your mining process to be uninterrupted.
To simplify the process of picking up the best Monero mining pool, we have analyzed the most popular options. It will help you to select the most agreeable solution.

card
Minergate
This Monero mining pool has been very popular due to several reasons. First, it ensures 99.7% uptime (which means there are practically no interruptions in the mining process). Secondly, it has a standard 1% fee – it's more than agreeable. Minergate also has a very low minimum payout of 0.01 XMR, so you can easily have daily payouts.
To top it off, web mining is also available with Minergate. That's what made the platform so popular. Minergate contributes roughly 16 MH/s to the world hashrate, which is approximately 460 MH/s.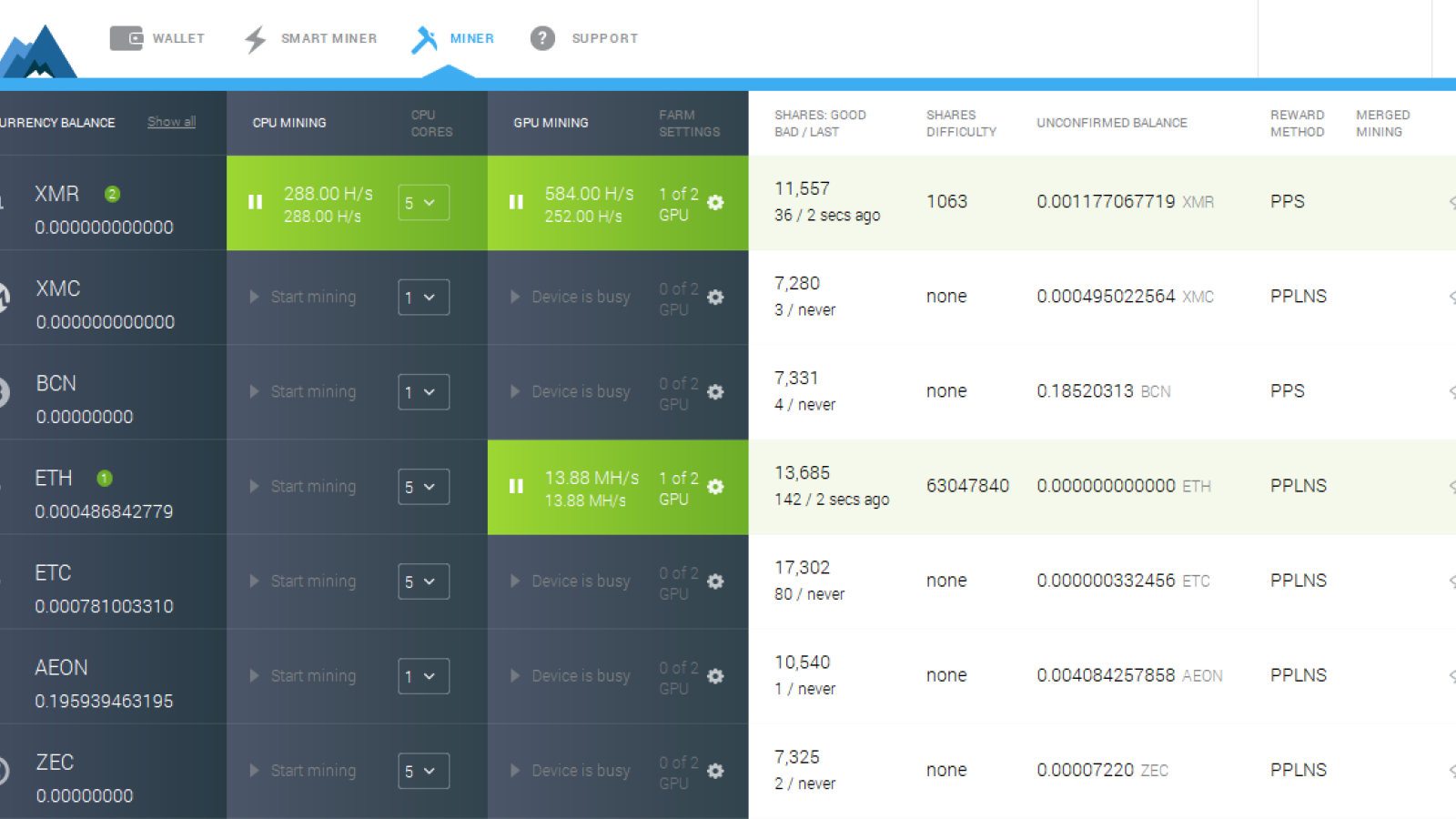 MoneroHash
One of the oldest Monero mining pools, MoneroHash was established in October 2014. Its mining fee is a bit high (1.6%), but you avoid transaction fees by mining directly to the exchange wallet. The payout of 0.5 XMR is agreeable, so you should consider this solution, if you don't have a particularly powerful mining rig. The hashrate at MoneroHash is 4.32 MH/s and uptime over the recent months was a solid 99.92%. The platform offers servers in the U.S. and finds blocks every 2 hours.
Other advantages include:
DDoS protection,

Integrated address support,

SSL/TLS encryption and IPv6 support.
MineXMR
MineXMR charges the same 1% fee as other mining pools, but what makes it stand out from the crowd is a low 0.004 XMR minimum payout, which guarantees you daily withdrawals. The uptime is unbeatable: 100%. Block generation is 45 minutes, and you can choose servers from all over the world. Currently, the hashrate remains over 95 MH/s. It's not the highest number, but still more than enough for successful mining. Considering all that, it's no surprise that mineXMR counts over 25,000 active XMR miners from all over the globe.
Nanopool
This is another popular option among XMR hunters. It implements the standard 1% mining fee, though uptime isn't stable: it used to be 92.74%, but sometimes stays at the level of 99.99%. The minimum payment is 0.3 XMR, and Nanopool has several payment rounds per day. One reason to avoid Nanopool is that it currently has the largest hashrate of any pool at 103 MH/s, which means the number of users is too large. At the moment, overall number of miners exceeds 100,000, and the community continues growing.
While the default payout is 1 XMR, you can change this amount without raising the fee. Additionally, there are a few useful tools for mining and professional recommendations. Users can enjoy extra perks, including PPLNS reward system. Note that the coins you earn can be exchanged for other cryptocurrencies in the pool.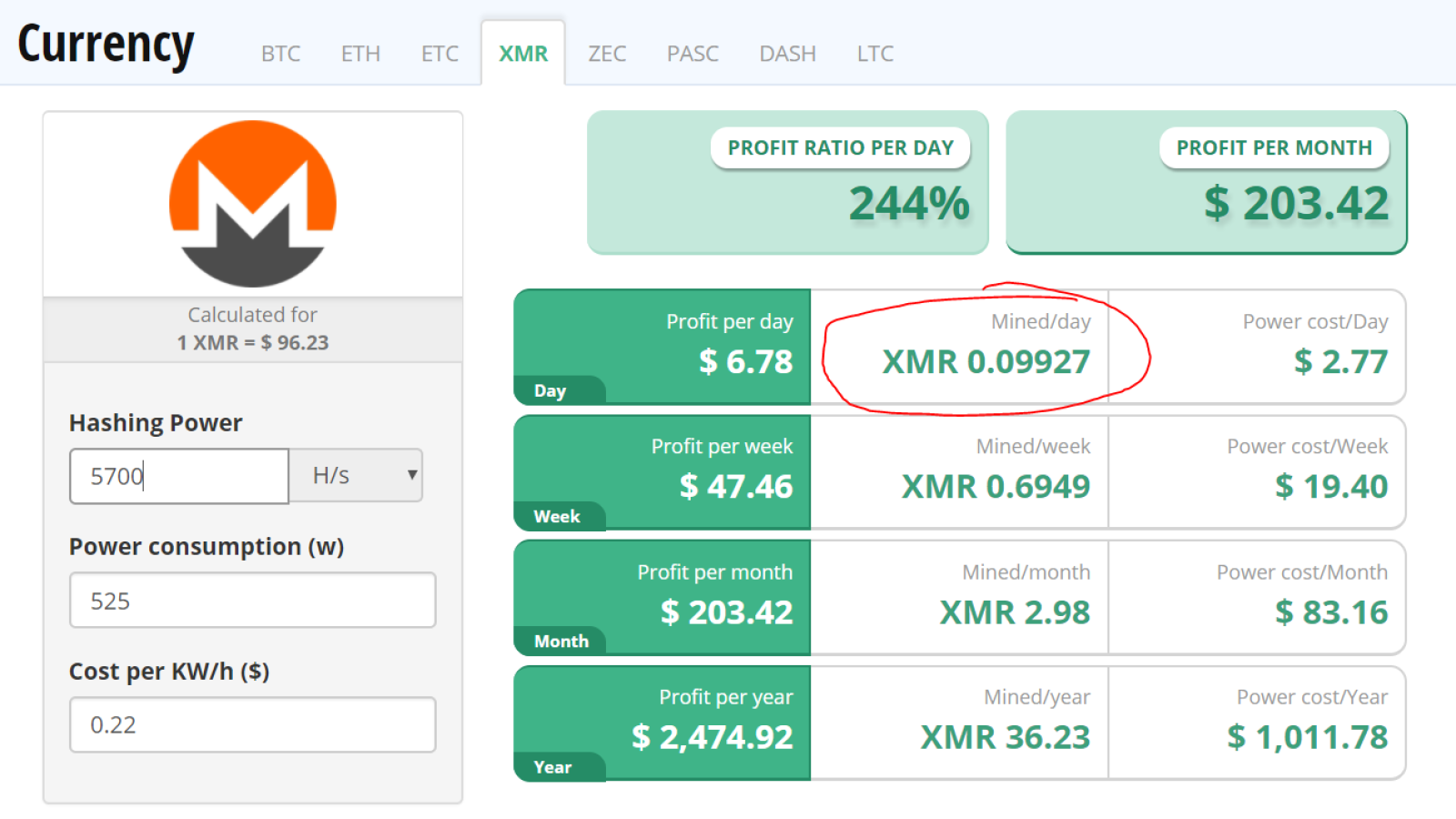 Monero Crypto Pool FR
Monero Crypto Pool FR is a great option for European based miners, though the uptime leaves a lot to be desired: recently, it was only 81.79%, which is simply unacceptable. Besides, the mining fee of 2% is quite high. Minimum withdrawal is 0.3 XMR, and the hashrate is 13.51 MH/s MH/s
Why then choose Monero Crypto Pool FR? This French mining pool ensures a decent level of security and a stable connection. It finds blocks every 7 hours, which is agreeable for having payments made once a day. Its community counts over 1,500 miners, and you will surely find someone trustworthy to cooperate with.

card
Support XMR
This pool supports XMR mining only, and it has a low fee of just 0.6% and a minimum payout of 0.1 XMR. Seems to be a pretty sweet concept, doesn't it? Let me add an extra layer on this cake: SupportXMR pays their miners every two hours, and users are free to set up their own payment limits for regular and exchange wallets. You can also monitor the performance of your rigs on the per worker hashrate chart. The pool is popular, as you can tell by its 82.89 MH/s hashrate. Recently, Support XMR had an uptime of 100%.
Monero pool comparison
Let's compare the above-mentioned platforms.
| | | | | |
| --- | --- | --- | --- | --- |
| | Pool Fee | Hash rate | Overall Number of Miners | The average time of block generation |
| | 1% | 17.2 MH/s | > 100,000 | - |
| MoneroHash | 1.6% | 7.87 MH/s | 2,500 | 2 hours |
| mineXMR | 1% | 74 MH/s | 25,000 | 45 minutes |
| Nanopool | 1% | 103 MH/s | > 100,000 | - |
| Support XMR | 0.6% | 82.89 MH/s | 6,900+ | 2 hours |
| Monero Crypto Pool FR | 2% | 1.93 MH/s | 1,500 | 7 hours |
As you can see from the table above, Support XMR seems to offer the best conditions for mining Monero. Being a platform with a narrow focus, it provides everything for fast and efficient earning. At the same time, other platforms mentioned also offer a few perks and appear to be very cost-efficient solutions.
You should also try...
Alternatively, you can try such pools as:
XMR.poolto.be

XMR.prohash.net

XMR.prohash.net

XMR Pool.net
The number of users there doesn't exceed 1,000, but they provide a decent hashrate and different server locations. Choose a mining pool with servers in your country/continent – this way, you will enjoy better results.
Here's a breakdown of Monero mining pools by server location:
| | | |
| --- | --- | --- |
| Europe | USA | Asia |
| Xmrpool.eu, xmrpool.de, poolto.be, xmr.prohash.net, sheepman.mine.bz, xmr.mypool.online, bohemianpool.com, moneropool.com, moneropool.nl, minercircle.com, dwarfpool.com, ratchetmining.com | Monerohash.com, monero.us.to, usxmrpool.com, xmrpool.xyz, minemonero.gq | Alimabi.cn, pooldd.com, monero.reifly.id |
Want to find mining partners some other way? Visit forums, such as Reddit: there, you will find information about Monero mining. Don't forget to read the reviews about mining pools on some independent websites. Using a reliable Monero mining pool, you can multiply your riches quickly and with minimal effort.