It is not true that blockchain is being used only in cryptocurrencies. Yes, this technology was first implemented there; however, now the range of its application has dramatically expanded.
Particularly in doing business, practical use of blockchain can minimize costs and time to solve many problems associated with the integration and automation of processes.
Having examined the company's business processes, you can identify dozens of cases using blockchain and implementing them in software products. Here are just some examples:
Data security - the blockchain allows you to create a document storage system in which all changes to the data will be saved.

Execution of obligations under transactions and transfer of ownership - the technology of the distributive register gives you a chance to manage a framework that monitors the progress of the contract conditions, and close it after making a payment or transferring property. This is the so-called smart contract.

Confirmation of decisions - you can create set up the system in such a way, so that decision-makers need to confirm the launch of specific processes. At the same time, you can make sure whether everything you need is available for launch and, if something is missing, do not put a signature.
Hyperledger is that kind of technology which was created to boost the implementation of blockchain on the new level.
Hyperledger: What does it stand for?
To begin with, Hyperledger is a comprehensive concept, however, it is none of the following statements:
Business (a company)

Digital Asset (cryptocurrency)
Hyperledger is something like a center point for the open improvement of industry blockchains.
In general, it is a joint open source project created to develop and promote new technologies to a mass user through the implementation of the functions necessary for an open, inter-branch standard of distributed registries. The platform includes people from the whole world, and the company itself is an international project which deals with the leading companies in the following spheres: economic, finance, IoT (Internet of Things), logistics field and manufacturing.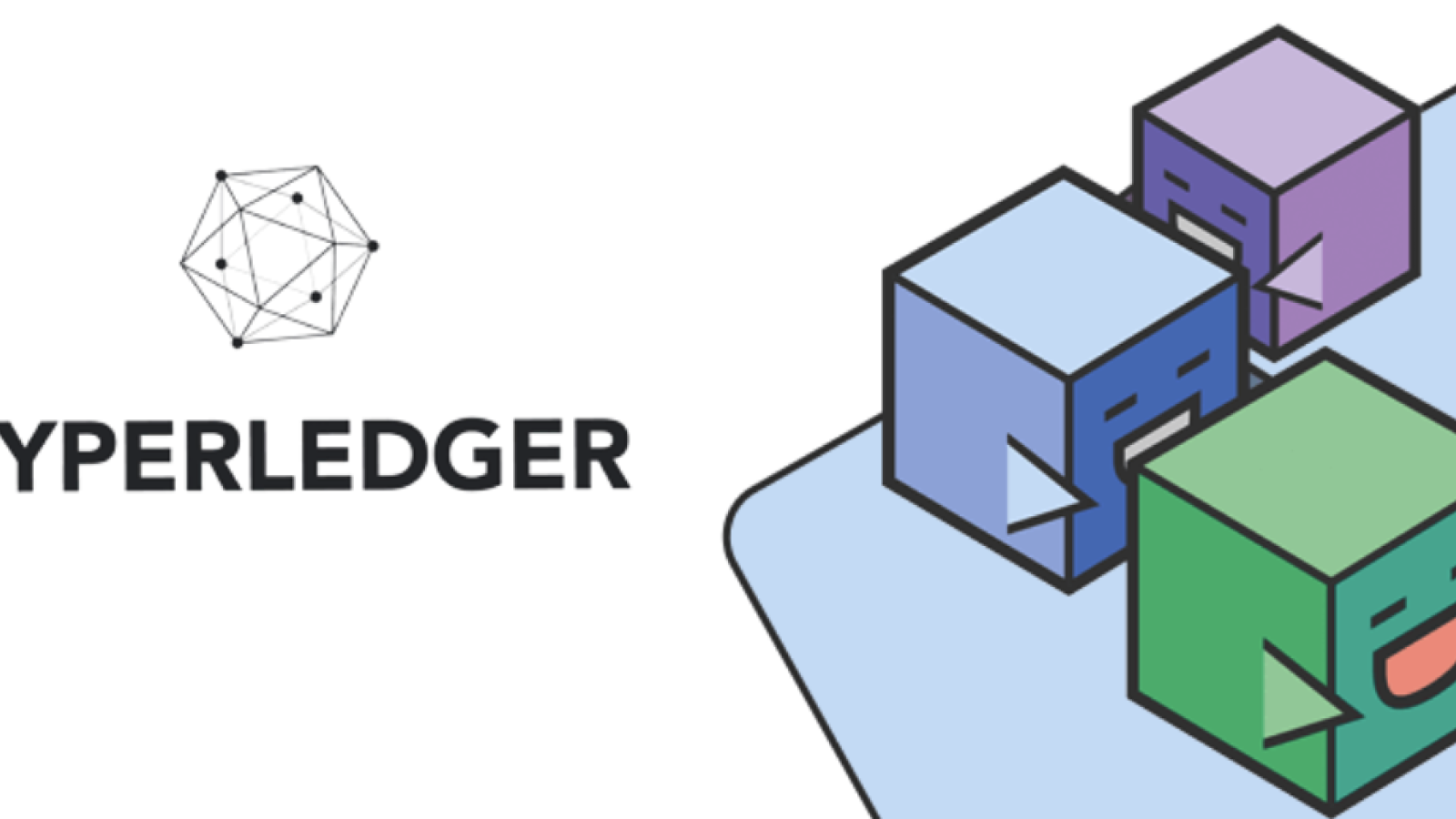 Hyperledger neither supports nor promotes Bitcoin (BTC), Ethereum (ETH) or any other coins or token, but the platform operates with the blockchain technology as a whole vast ecosystem. The founders of Hyperledger repeatedly emphasized that their project is not an ICO, and they do not have any intentions to release their own cryptocurrency. It is a technological platform for the implementation of blockchain and intelligent contracts known as smart contracts in the business. Hyperledger participants develop projects specifically as information technology.
At the core of all projects is a modular structure, which allows you to add or remove the necessary modules depending on the users' queries.
History of the project and its team
The announcement of the creation of the Hyperledger project occurred at the end of 2015, while the final version of the board and the team of founders were presented in March 2016. At the moment, the governing board comprises of twenty one individuals led by Blythe Masters.
A committee of leaders is the executive branch of Hyperledger, which includes more than 10 members, most of whom have gained vital skills while working in several industries. Moreover, there are also professionals from technological companies, such as IBM and many other IT giants. Members of Hyperledger are professionals in their field, for instance, Richard Brown and Tamas Blumer have lots of skills in blockchain while assisting companies in introducing new technology in their businesses. For these participants, Hyperledger provides not only technical background and software of blockchain structures but also various contacts with prominent figures in the industry.
Currently, Hyperledger members are a large number of reputable companies from around the world, many of which occupy leading positions in their respective industries. These are technological
giants like Airbus and Daimler; IT clusters including Intel, IBM; mobile phone developers, such as Huawei and Samsung; financial and economic enterprises in the ranks of American Express; and one of the largest banking institutions, J.P. Morgan Chase.
Hyperledger targets and goals
The founders and leaders of the project are sure that the Internet in general, and blockchain in particular, are those breakthroughs that can significantly reshape our future and the way we live now.
Blockchain opens up tremendous opportunities for creating transparent, protected from falsification, business processes, legal documents, and financial transactions.
According to the developers and analysts of Hyperledger, the markets have long needed tools that can make it easier and cheaper to exchange data, conduct financial transactions, registration processes and other integral components of management and business. The blockchain, based on open source and decentralization, can satisfy this request for transparency, credibility, and durability.
Overall, the final aim of the Linux Foundation project is to coordinate the activities of stakeholders, software developers and companies belonging to various industries on one platform, as well as to promote the development of inter-sectoral cooperation:
In the finance branch, the use of this technology can help to simplify calculations, improve liquidity, increase transparency and develop new goods and markets.

In the medicine, the use of blockchain technology helps to unify disparate processes, increase the processed data flow, reduce costs and improve the quality of patient care.

In the logistics and delivery system, it allows you to track the order of supply of goods, sources of origin of products, ensuring their authenticity, blocking fakes, reducing conflict situations.
To put it briefly, the Linux Foundation project is about the coordination of stakeholders, software developers and companies belonging to various industries on the same platform, and also promotion inter-sectoral collaboration.
Officially, the goals and objectives of Hyperledger are as follows:
The creation of a database on the basis of the distributive technology to support transactions made by business entities.

Providing neutral and transparent infrastructure to satisfy community needs run by technical and experienced management staff.

The creation of a professional community who are eager to improve blockchain and the distributed databases.

Educational work on blockchain technology market opportunities.

Promotion of community ideas and compatibility of tools with other platforms.
Features of Hyperledger technology
Now, let's take understand what preferences the platform offers:
Hyperledger allows you to create a private rather than a public blockchain.

No need for mining and issue of tokens. Inspecting nodes independently notify each other about the operations, reach consensus and create new blocks.

Flexible configuration of access rights to the network, the ability to create private systems for getting access blocks – outsiders will not be able to get data from them.

Confidential transactions are available for viewing only to selected users who have the necessary encryption keys.

Large selection of available programming languages: C ++, JavaScript, Python, Golang, Java.
Hyperledger can be used to create a general-purpose blockchain while competing solutions are designed for specific tasks:
Ripple - the organization of payment systems.

R3 CEV - traditional transactions and agreements.

Ethereum - the creation of a virtual machine for smart contracts usage.
Hyperledger Frameworks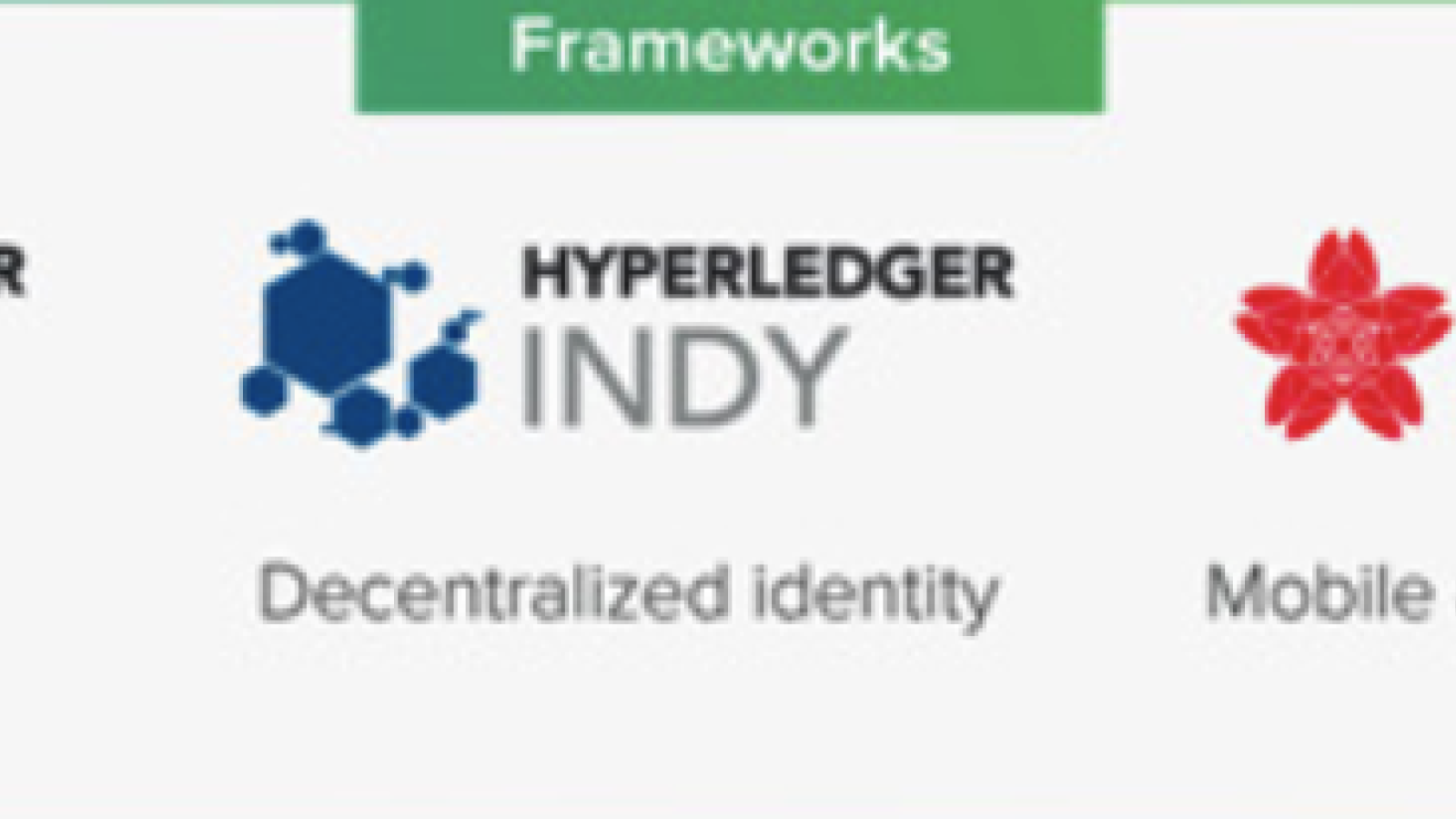 All projects are based on a modular structure that allows you to add or remove necessary modules depending on user requests.
Hyperledger Sawtooth
Sawtooth technology is an innovative modular platform for making, utilizing and running distributed registries. The focus is on flexible use in various business areas. The platform supports custom data models for taking snapshots of the current state of the log, transaction languages ​​for changing the state of the registry, and consensus methods for confirming transactions.
Sawtooth uses a new concept called transaction families. Sawtooth users can create their own specialized "family of transactions" with unique data models and transaction languages. To facilitate initial use, Sawtooth offers three built-in transaction families that implement the most common usage scenarios and provide a registry ready with a fully functioning marketplace for digital assets.
Hyperledger Sawtooth peculiarities
The implementation and usage of smart contracts to automate business procedures and vote on changing the configuration of the blockchain (for example, to add new members and smart contracts).

Advanced transaction execution engine, which provides parallel processing of transactions to speed up the formation of blocks and their verification.

Support for integration with the tools of the Ethereum platform and the ability to run third party smart contracts.

The ability to update or replace the consensus building protocol as the distributed network grows. For example, you can switch to more scalable consensus calculation algorithms as they appear.

The possibility to create and smart contracts using a variety of methods (programming languages), including Go, JavaScript, and Python.
Hyperledger Iroha
The project was mainly developed by Japanese firms, particularly Hitachi and Soramitsu, as they contributed a lot to its creation. The final goal of the platform is to develop other Hyperledger frameworks, such as IBM Fabric and Intel Sawtooth Lake.
Using Iroha, business corporations can create and manage regular digital currencies, such as different coins or tokens, or complex assets – certificates, patents, and other documents confirming intellectual property rights.
Typical examples of using Irohi include the following operations: the platform allows you to create documents proving the identity and authenticity of diplomas issued to individuals by universities and institutes.
Furthermore, on the Iroha ecosystem, various digital avatars (graphical portrayal of the client or its character) of real assets can be created with low transaction commission or even without any fee.
For example, the owner of an old car can create a digital asset and then register the ownership of it with several account signatures. Once another party is interested in this offer, it accepts the proposal, completes the transaction through the currency transfer to the current owner and receives ownership of the car.
One more area where Iroha functions can be used is identity management for Know Your Customer (KYC) requirements, which are already obligatory in many projects. Clients do not need to submit documents as it usually happens in most projects. Instead of this, they can create the necessary identification in the chain of nodes to which the various qualifying institutions who follow the KYC procedure can apply.
Iroha provides fast service, as well as a comprehensive combination of code libraries for IT specialists to create reliable application development, protected monitoring, management of assets, and modular design architecture to boost the blockchain ecosystem to a new level.
Iroha is different from other widely used blockchain-based projects such as the world's top cryptocurrency Bitcoin and its rivals Ethereum or Ripple since the last ones operate as diskless registers that allow you to join and provide access to any network platform.
Hyperledger Burrow
Intel and Monx developed Hyperledger Burrow five years ago, in 2014, the main idea of which was to release a project for the needs of commercial companies, so that they could join the benefits of smart contracts.
Barrow is a code based on the Ethereum platform, which provides a first-of-its-kind client blockchain module with an interpreter of smart contracts.
The Chief Executive Officer at Monax, Casey Kuhlman, believes that thanks to the Burrow project, companies will get a chance to create apps with a wide range of functions and potential services which are not easy to incorporate into platforms that are not related to smart contracts.
What is crucial is that Burrow is expanding the list of its strategic partners, and one of the most vital allies is the Ethereum team of developers, including specialists from the Enterprise Ethereum Alliance (EEA).
Hyperledger Indy
Hyperledger Indy is a distributed registry used for decentralized identification. It is an accumulation of instruments, libraries, and reusable components for establishing and implementing independent decentralized digital identifiers that are compatible with various administrative domains, applications, etc.
The Evernym team startup blockchain-identity launched the project in early 2018 against the background of the unceasing scandal associated with the leakage of Facebook user data. The Hyperledger Indy code, like the other projects of the consortium, is made publicly available on GitHub.
Hyperledger Fabric
Hyperledger Fabric is the best structure for creating programs and specialized business arrangements based on blockchain.
Hyperledger Fabric is the basis for decentralized systems, where all clients have identifiers. If you want to implement a decentralized network, one should figure out if your company needs an idea to utilize a chain to comply with data protection rules.
The greater part of Hyperledger Fabric in the financial and human services branches sectors are subject to data protection laws. In addition, the project was launched by the company for organizations, so the entrance is "permitted by ticket". The network member must acquire a certificate and be identified; however, different participants may be granted different rights, limitations, and benefits.
Ethereum or Hyperledger Fabric: What to choose?
To get better acquainted with the features of Hyperledger Fabric, you can compare it with the Ethereum network. The peculiarities of Ethereum are decentralized programs (applications or dApps), smart contracts and a public blockchain. Altogether, they are aimed at meeting the consumer demand, or the so-called B2C marketplace.
Meanwhile, organizations willing to develop blockchain applications with solid help for confidentiality and decentralization are guided by Hyperledger Fabric. It works best for developing chain-prepared blockchain-based programs, the creation of intelligent contracts (smart contracts), supporting security guidelines and consent. Fabric's modular design offers adaptability and is centered around enterprises that want to streamline their work process using innovation in blockchain.
Hyperledger, in cooperation with its partners, mainly operates with transaction-based applications. Despite this, Ethereum also focuses on corporate clients. As an example, we can look at Quorum, which is made and operated by J. P. Morgan. Quorum is an allowed Ethereum-based product; this is what is called the fork of the Ethereum open blockchain.
The Ethereum Enterprise, which was launched at the beginning of 2017, includes more than 20 companies from the Fortune 500 list, as well as ventures, innovators, technology providers, and Ethereum specialists. Among the most prominent members are IT clusters Intel and Cisco, consulting company Accenture, and automobile giant Toyota.
Hyperledger tools
Hyperledger has a few application projects whose purpose is to make the access to the development of blockchains simpler and more productive.
IT specialists predominantly use tools, while the projects themselves are used regardless of the company's specialization.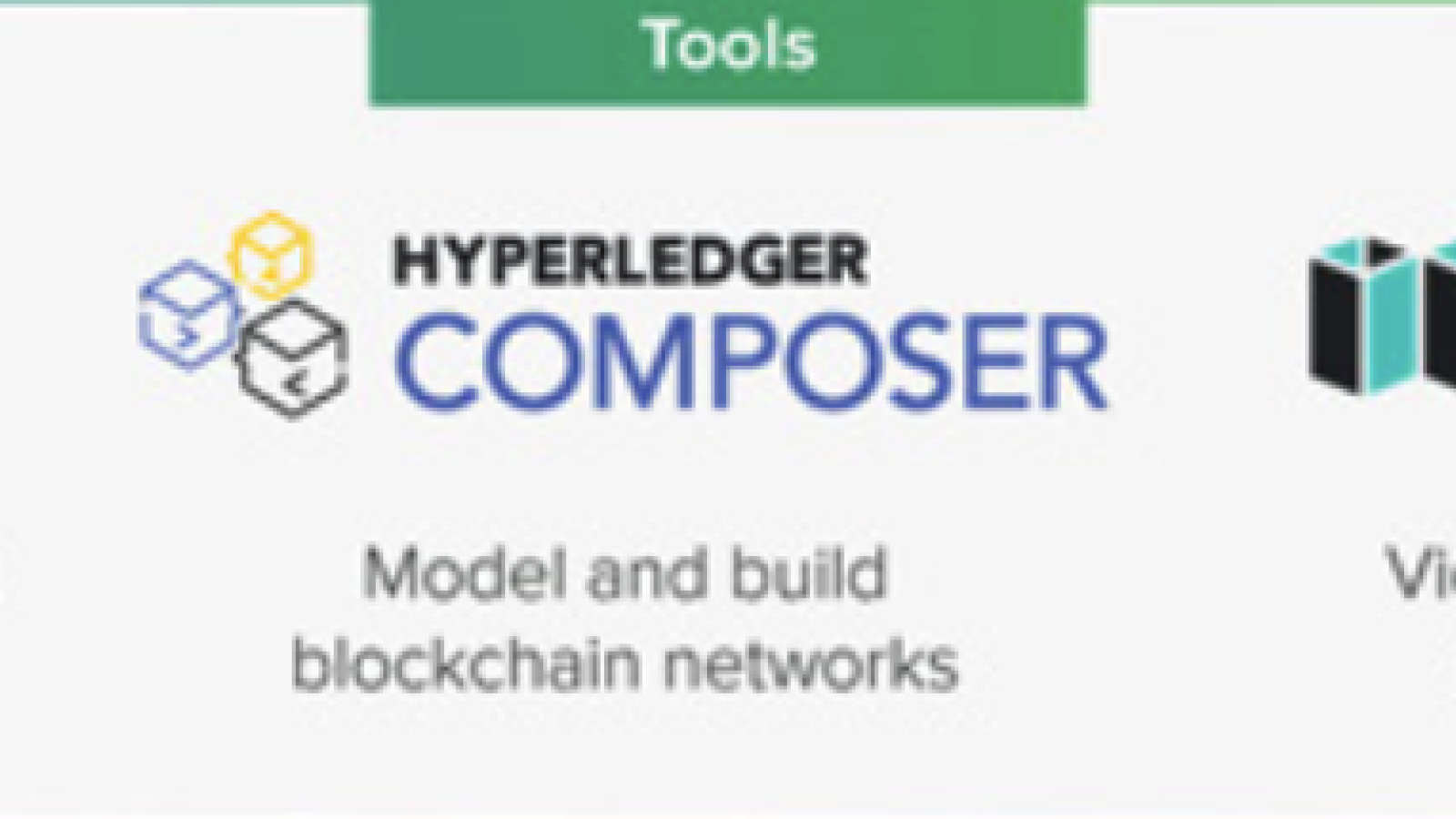 Caliper
Hyperledger Caliper is planned to test the blockchain, which empowers you to evaluate the execution of a particular system. The Caliper can generate reports containing performance indicators, for example, TPS (transactions per second), transaction latency, asset usage, etc. The purpose of developing this tool is to enable users to evaluate and select a specific project taking into consideration specified parameters.
Hyperledger Caliper was represented by IT specialists from Huawei, Oracle, IBM, and many other influential players in the technological industry. Educational institutions, such as the Hungarian University of Technology and Economics, also played an essential role in the development of Caliper.
Cello
This tool supports a set of networks on top of various infrastructures, such as bare metal and other container platforms.
Hyperledger Cello aims to popularize its system to a user, so customers could join its benefits, such as the reduced effort required to create, manage, and terminate the chain.
Composer
Hyperledger Composer is a kind of hub with an open set of tools for the easy use of the blockchain. With this platform, blockchain technology can be easily integrated into existing business systems.
This is a tool for creating blockchain and smart contracts for business, enabling you to create your own applications over Hyperledger Fabric.
Explorer
Hyperledger Explorer is a tool for researching the blockchain developed by consortium members designed to create user-friendly web applications. Using Explorer, you can view all the information stored on the blockchain: transactions, blocks, as well as any other data stored in the ledger. This tool is in the incubation stage.
Quilt
Hyperledger Quilt provides interoperability between registry systems using the Interledger (ILP) protocol, which allows an unlimited number of transactions between different registries using cryptographic escrow and a specialized two-phase acknowledgment protocol.
The Interledger protocol allows you to connect different blockchains using atomic swaps. This tool is in the incubation stage as well.
Ursa
This is a modular cryptographic library, which is intended to give designers a solitary blockchain security toolbox.
The project ought to prevent a waste of time arising from working on duplicate solutions, as well as increase security by simplifying the analysis and contracting the probability that less experienced clients create in their own risky implementations.
It is likewise accepted that Ursa will give a specialist evaluation of the full cryptographic code and improve cross-stage similarity since the projects will utilize a standard library.
The library is partitioned into 2 small divisions:
The first one is about simple, standardized, modular cryptographic algorithms.

The second is unusual to a certain extent. Examples of it include, for instance, SNARKs and aggregated signatures.
The Ursa code is written primarily in the Rust language, but the software will operate as well with all languages widely used in Hyperledger.
Z-Mix
It is an affiliate project of Ursa that adds support for specific cryptographic algorithms, such as SNARKs or aggregated signatures.
Implementation experience
Large companies successfully use Hyperledger in their products.
The Visa payment system uses Hyperledger Fabric for B2B Connect's corporate transaction service in order to prevent fraud and speed up transactions.

Japanese technology giant Hitachi introduced a method for making payments and activating coupons with a fingerprint based on Hyperledger. A distributed registry verifies such transactions.

Oracle uses Hyperledger Fabric distributed registry capabilities for supply chain management.

The IBM Watson IoT service provides developers with a toolkit for building IoT applications.
The number of projects for medium and small businesses is growing every day, and this technology finds its practical application in various areas: economics, logistics, medicine, retail, and construction. Evrone has applied Hyperledger's open-source solution to developing blockchain projects: the trading bot Crypton and Trustlogics.
The bottom line
Blockchain technology is capable of completely changing the work of enterprises if it is used in large quantities and in full.
The Hyperledger platform is indispensable for companies that want to minimize time and money, and make their products and services more attractive, reliable and safe for the end customer.
Of course, we are talking about large corporations operating around the world. But do not forget about small and medium businesses. The Hyperledger blockchain will also be useful for them as a strategy plan for developing the company and making effective decisions.