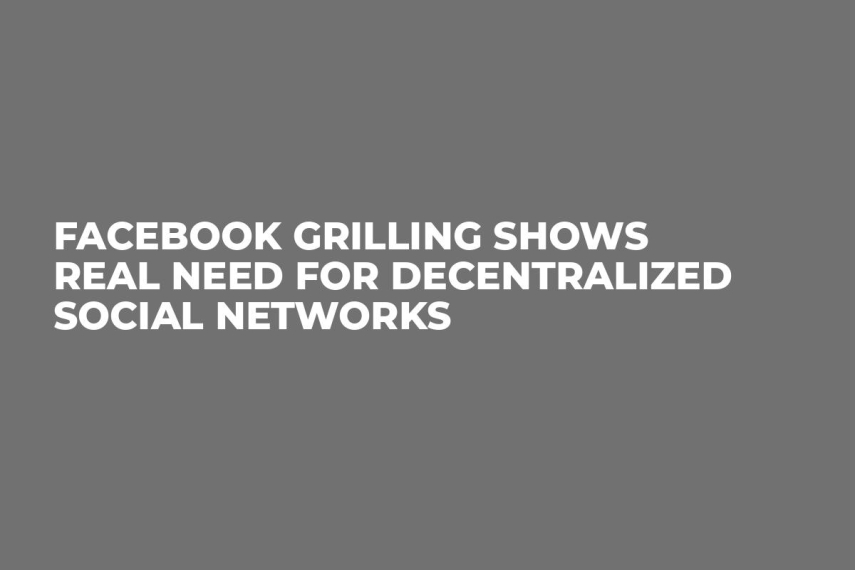 Cover image via U.Today
Apart from the lizard-people memes cropping up in light of Mark Zuckerberg, Facebook's CEO, day in front of Senate after a breach of information in the now famous Cambridge Analytica Data Breach, an important lesson has emerged.
Centralized entities that are entrusted with so much private, personal and sensitive data is dangerous. Data has become as valuable as gold, and it has shown that it can drive people a little mad with power.
Facebook's dirty little secrets are all starting to come out, like how they track your activities even when you are logged out of the site, and to this end, it is worth looking at a solution that can come from the Blockchain.
Decentralized social media
There are many instances where the Blockchain has been touted as the solution to an established way of doing things. A disruptive technology. So, how can Blockchain technology impact social media? And how can it make things better?
Because user-generated content is such a massive thing, there is a huge influx of it, but with that comes a lot of personal data that is siphoned off by centralized platforms, and sold. This does not allow the user much control over any information they supply, it is harvested and sold.
A decentralized social media platform would not have this overbearing entity that would first take the data, and secondly censor anything. This is the appeal of decentralized social media.
Incentivized
Additionally, the idea of decentralized social media comes with an incentivization scheme which is tied to the Blockchain and the tokens that come with it. Information, or user created content, can be rewarded through community voting and rewarding with the digital tokens.
Now, instead of having data and information fleeced off an individual, that same person can decide if they want to give their data away, and they can earn money for doing so.
A new revolution
People's social media is a major part of who they are, and as time goes on, it is becoming a bigger and bigger part of society. It seems absurd that a few companies, such as Facebook, Twitter and Instagram, for example, can be in control of so much valuable data, and not offer anything back.
Data, information, content, are all created by a collective, so it would seem to make sense that a collective should govern how this information is used and shared. Blockchain technology, still new, is the right tool to disrupt this sector.
Facebook's day at the Senate proves that there needs to be a change in how things are operating. As Blockchain technology gains more traction, it will not be surprising if decentralized Social media is the first target.