After holding its positions for a while, Ethereum has started making seven-league steps to the top again and has recently gained around 3%. Will we witness ETH overcoming $200 resistance? Read Ethereum price predictions from TradingView users to find our what will drive its growth, and which hitches are expected before that
A golden cross is a golden sign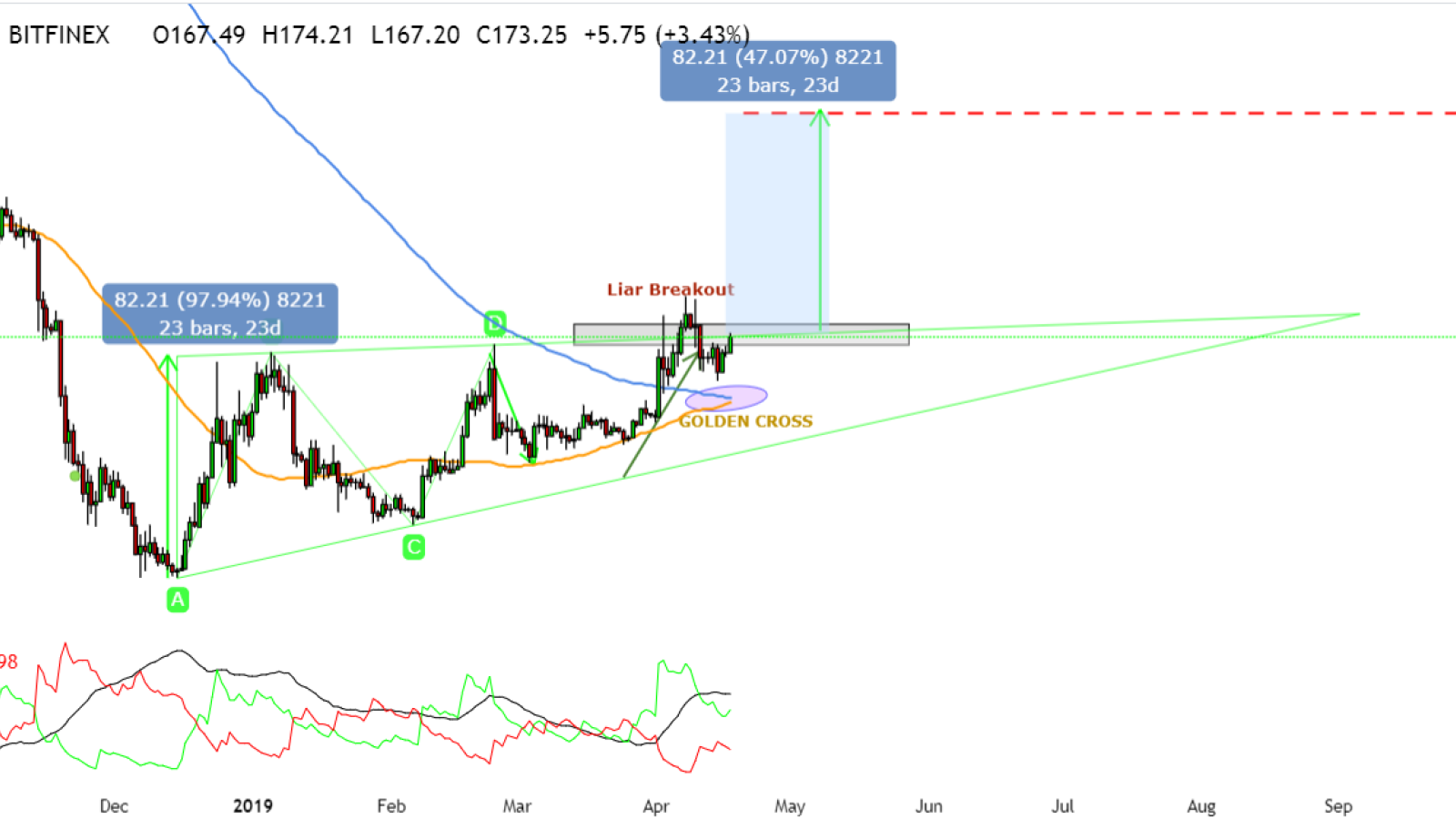 According to the trader MohsenCapital, we are basically in the primary upward trend, which signifies the bull market. The current accumulation phase is about to end leading us to very positive outcomes.
The first stage of a bull market is referred to as the accumulation phase, which is the start of the upward trend.
The accumulation phase typically comes when everything is seemingly at its worst. But this is also the time when the price of the market is at its most attractive level because by this point most of the bad news is priced into the market, thereby limiting downside risk and offering attractive valuations.
What signifies that? We currently have a perfect triangle with a coming Golden cross of moving average lines. We had a fake "fake breakout" before, we are here again to be simple about ratios from the pattern this break of this bullish pattern will lead the price to a reasonable level at 250$ from that level will update again.
Please, note that any time in the accumulation phase is a good time for holding positions.
Is resistance too strong?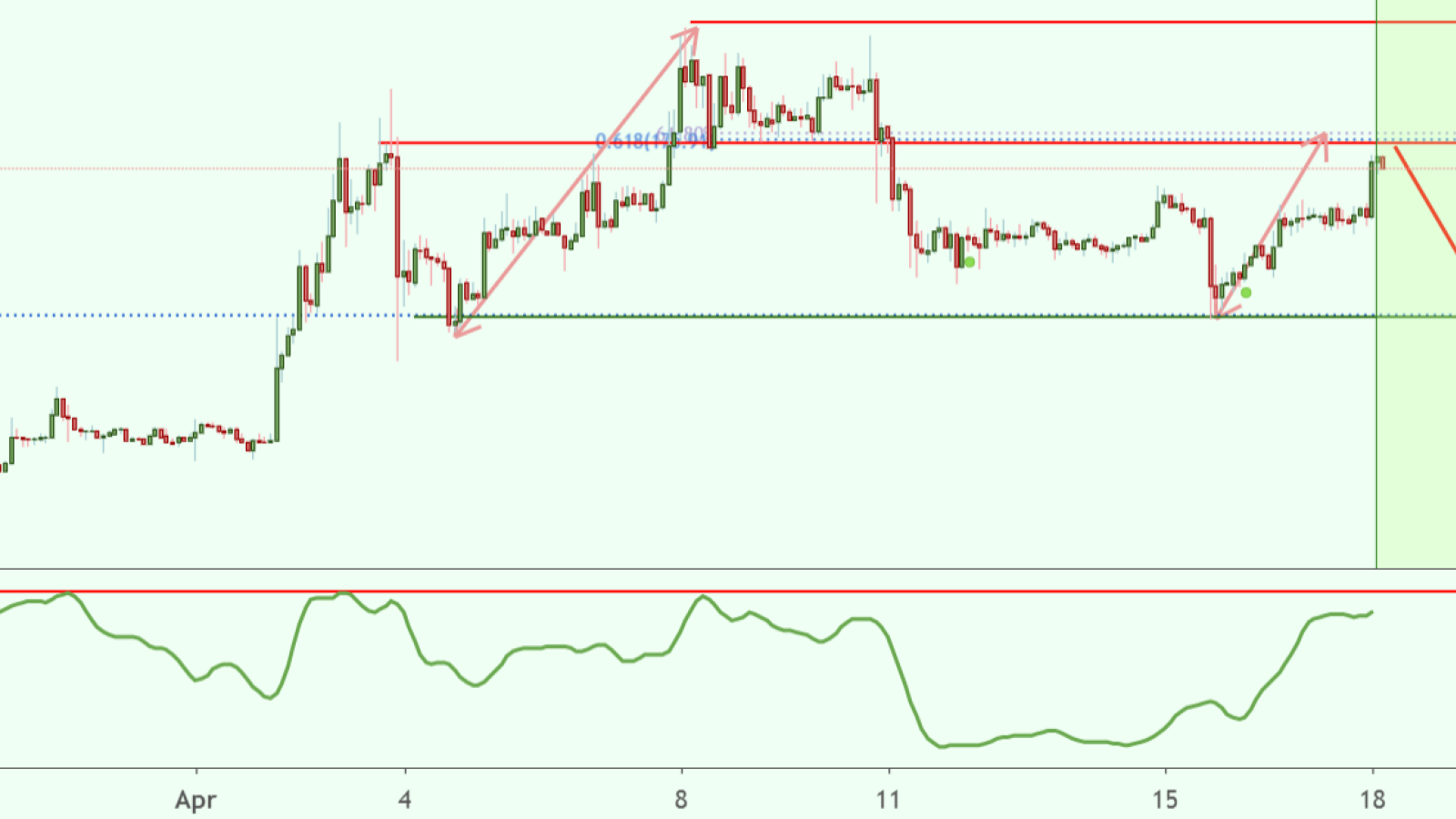 Apparently, ETH/USD is approaching our first resistance at $175.50 (horizontal overlap resistance, 61.8% Fibonacci extension, 61.8% Fibonacci retracement) where a strong drop might occur to our major support at $156.75 (horizontal swing low support, 50% Fibonacci retracement).
Stochastic is also approaching resistance where we might see a corresponding drop in price. Thus, trading CFDs on margin carries a high risk because losses can exceed the initial investment. Be careful to assume your risks before making any significant moves!
Too many longs to liquidate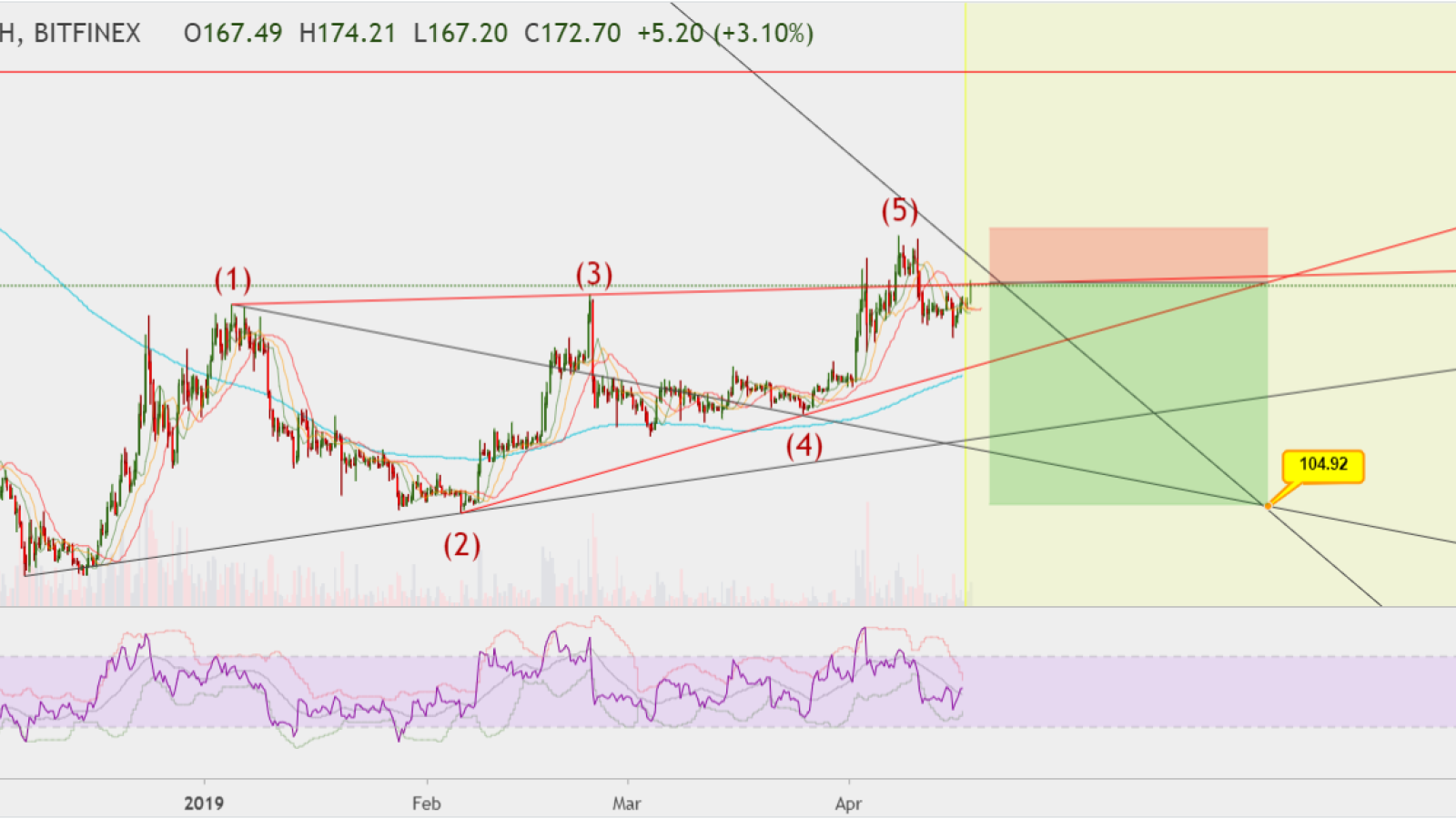 Judging by the ETH price prediction from gemslove7, ETH has much potential and may even reach $190 level and climb higher. However, there are many longs to liquidate. So, how to trade ETH in the short term?
Entry - 173$
Stop - 190$
Target 1 - 120$
Target 2 - 105$
The game is very tricky – be careful as there's a tight stop-loss. Right at the moment, you can enter the market.
A golden cross is coupled with Adam & Eve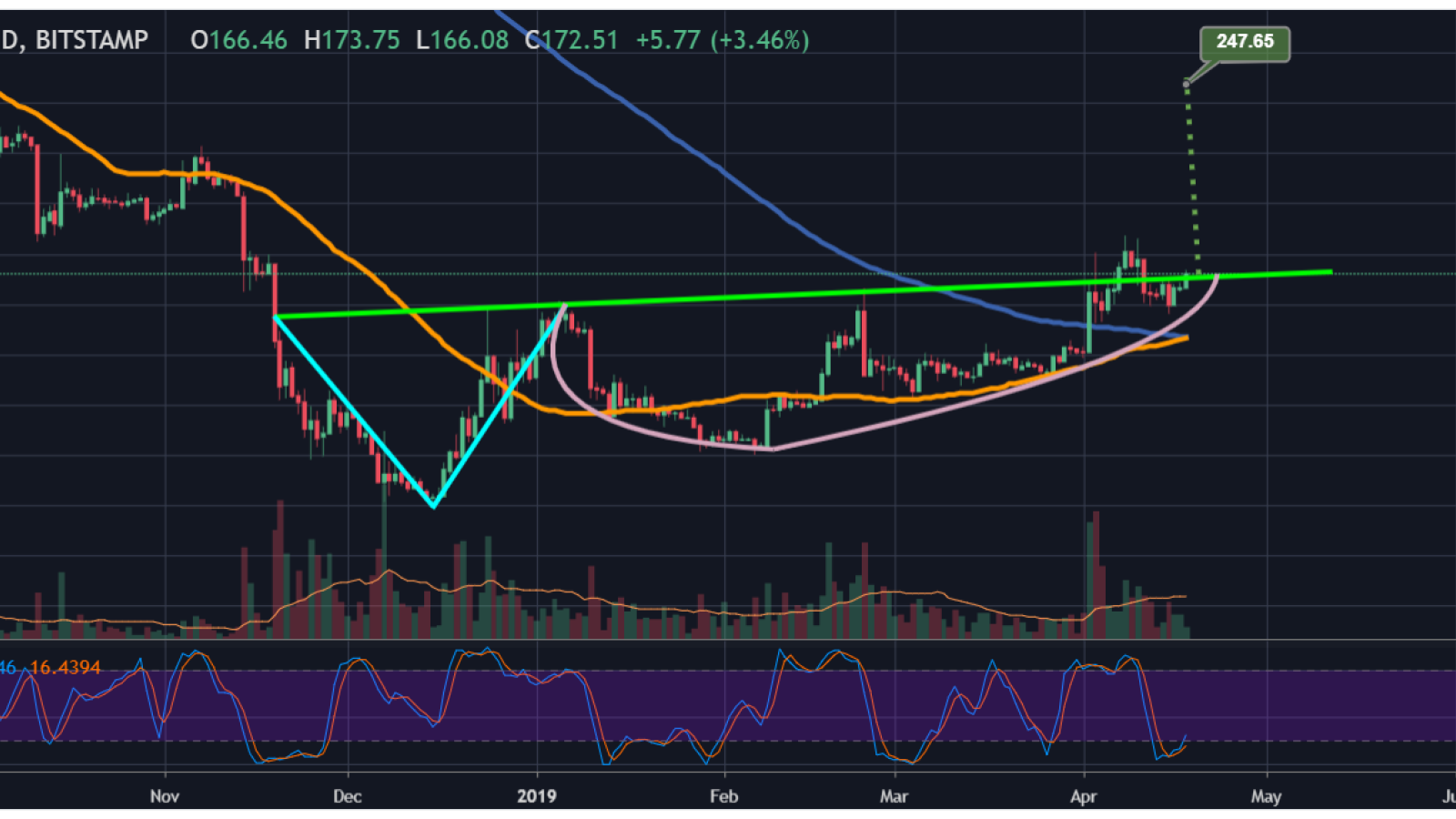 Here's another proof of the first ETH price prediction. According to DrDovetail, we can see that we could have an official Golden Cross on ETH/USD as early as tomorrow. Interestingly, it aligns with the price action currently peeking its head above the Adam & Eve patterns neckline. Stoch is perfectly positioned here for a bullish move as well.
Of course, we need to see a big bullish volume surge here in the next day candles to confirm this breakout and need to factor in the possibility of a fakeout until then. There are several bullish signs aligning at once. Additionally, BTC has already broken out of a similar pattern and reached the breakout target so it would make sense for ETH to catch up with its big brother.
It's recommended to trade conservatively here with smart stop losses until that volume confirmation. If we do confirm, our target should take us above $240.
Price charts are obtained from TradingView