The cryptocurrency market has once again set the stage for thrilling volatility as meme coins Dogecoin (DOGE) and Shiba Inu (SHIB) take the spotlight right from the start of the week. According to a report from the renowned crypto intelligence portal, Santiment, these two tokens are experiencing rapid market cap changes, fueled by high social volume.
The week kicked off with both DOGE and SHIB registering minor market cap rises. However, this exuberance was swiftly met with a broader downturn as the entire crypto market experienced a decline of over 1.6%, wiping out a staggering $18 billion in total capitalization.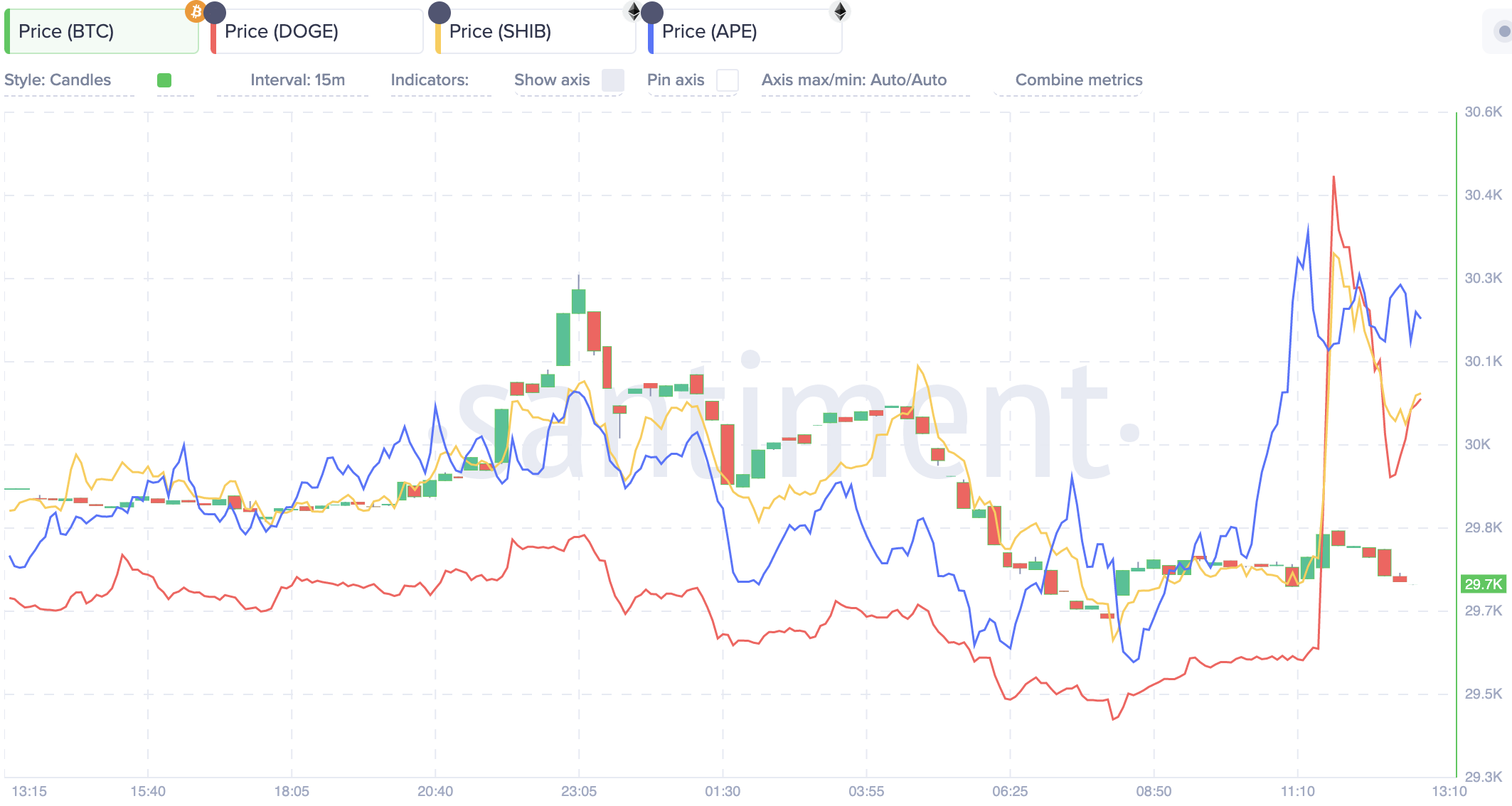 Interestingly, before this flush came, Santiment warned that such high levels of social buzz could signal localized highs, and it turned out that way.
It is Monday, but keep smiling
The Shiba Inu token was hit harder, printing a significant red candle and falling by 4.3%, pushing it into the red zone. In the other corner, despite the tumultuous market conditions, DOGE managed to remain in the green, trading at a modest 3% above the day's opening price.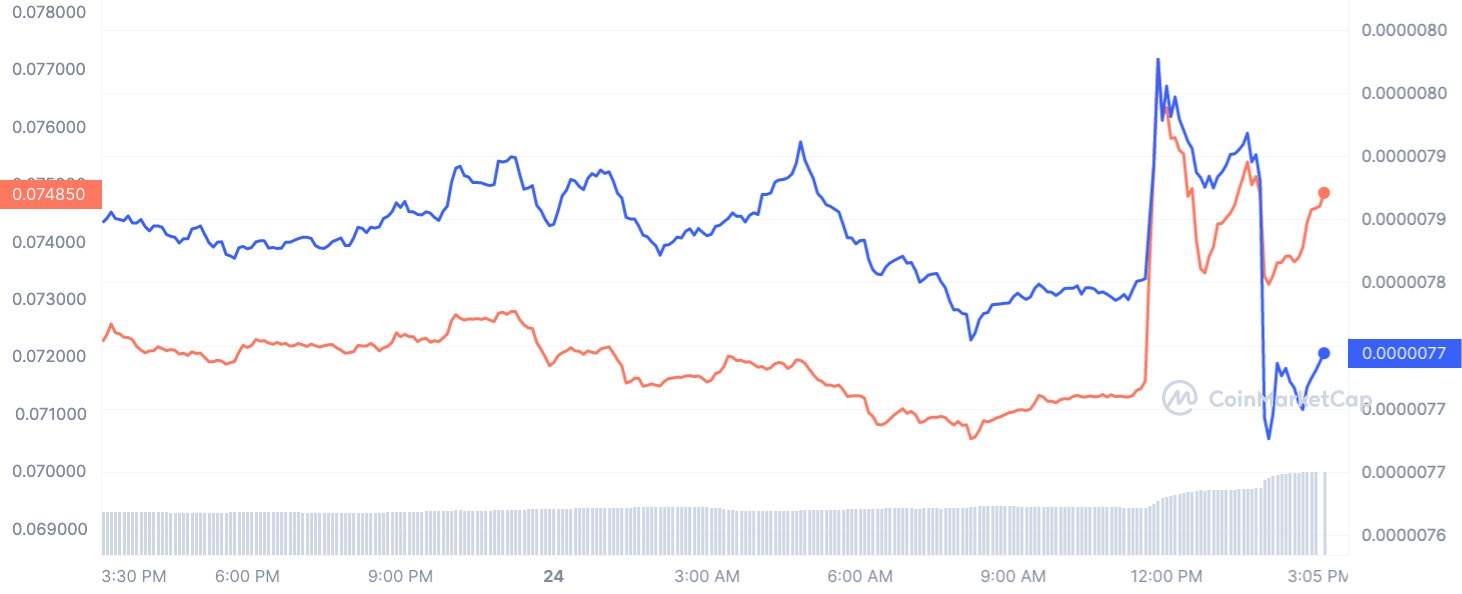 It is worth noting that Dogecoin's social buzz today was much higher than that of Shiba Inu, which apparently had a cushioning effect on the quotes. Nonetheless, even DOGE could not escape the general downturn.
Remarkably, both DOGE and SHIB continue to trade at premiums to Bitcoin (BTC), suggesting that the social sentiment surrounding these meme coins is holding steady or possibly even growing amid the abrupt and volatile price actions seen across the crypto market.