Most of the coins are again back to the red zone, according to the CoinMarketCap data.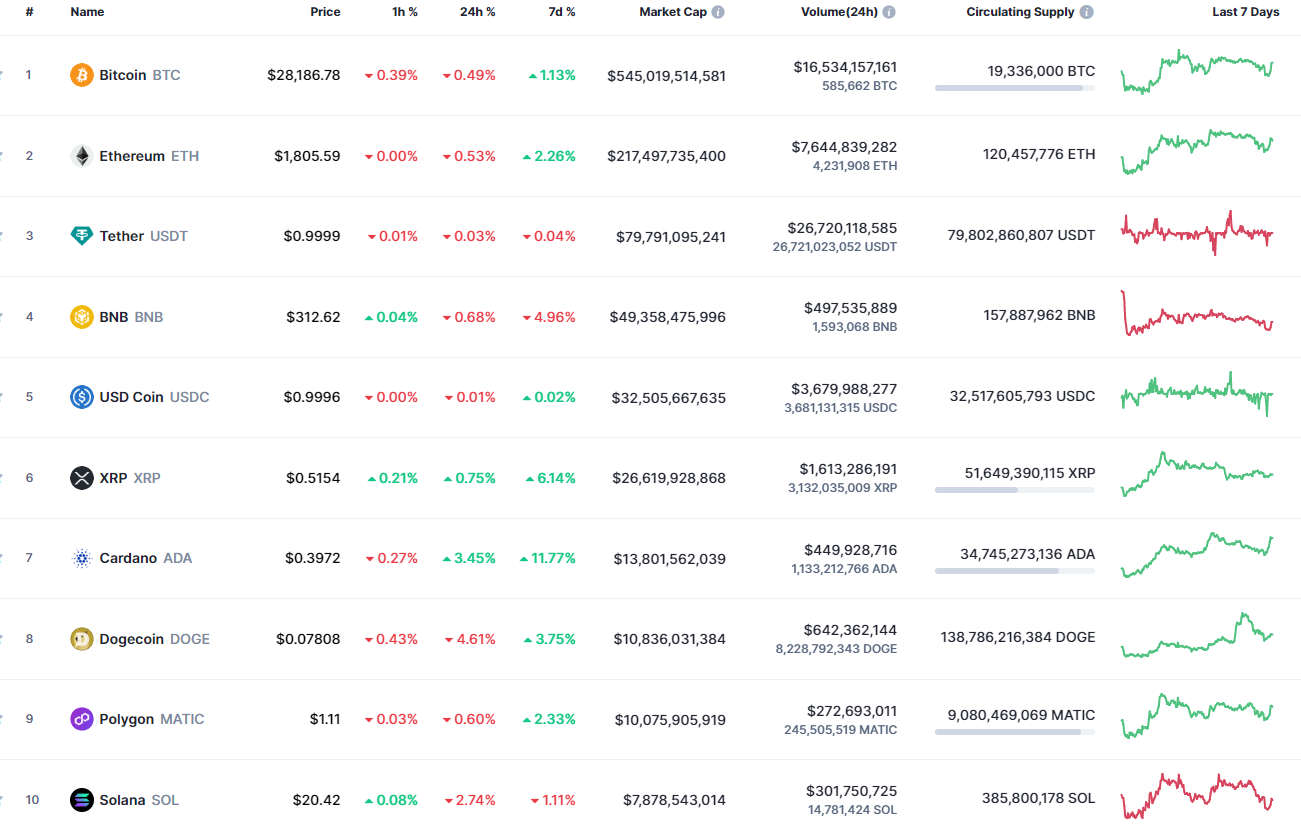 DOGE/USD
DOGE is one of the biggest losers today, falling by 4.61%.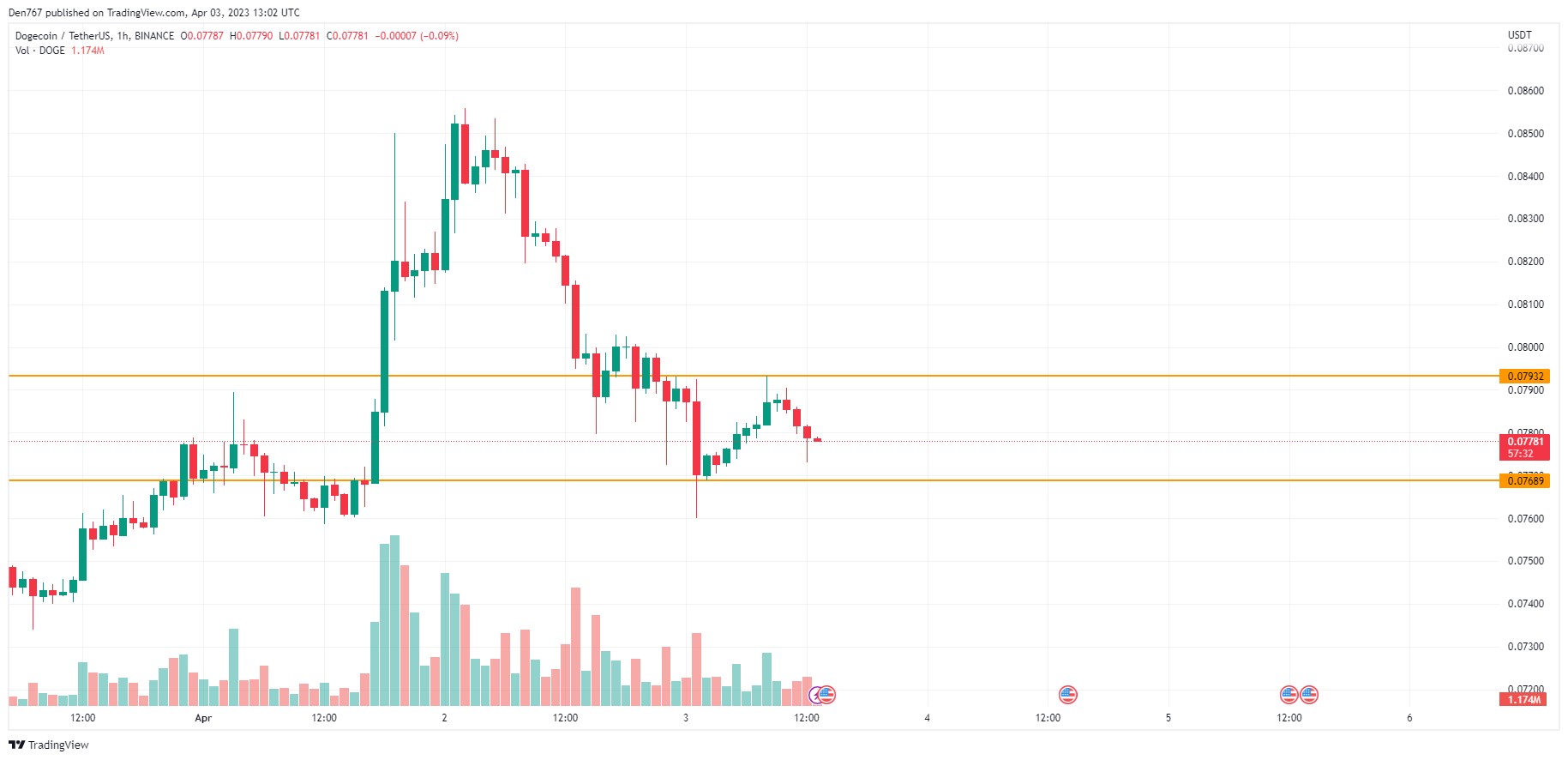 Image by TradingView
On the hourly chart, the price of DOGE is coming back to the recently formed support level at $0.07689. If the decline continues, the breakout might be the prerequisite for a sharp decline to the $0.075 zone.
On the daily chart, the price of DOGE has returned below the resistance at $0.07932 which means that the meme coin has not accumulated enough power for further growth. In this regard, sideways trading in the area of $0.075-$0.078 is the more likely scenario for the next few days.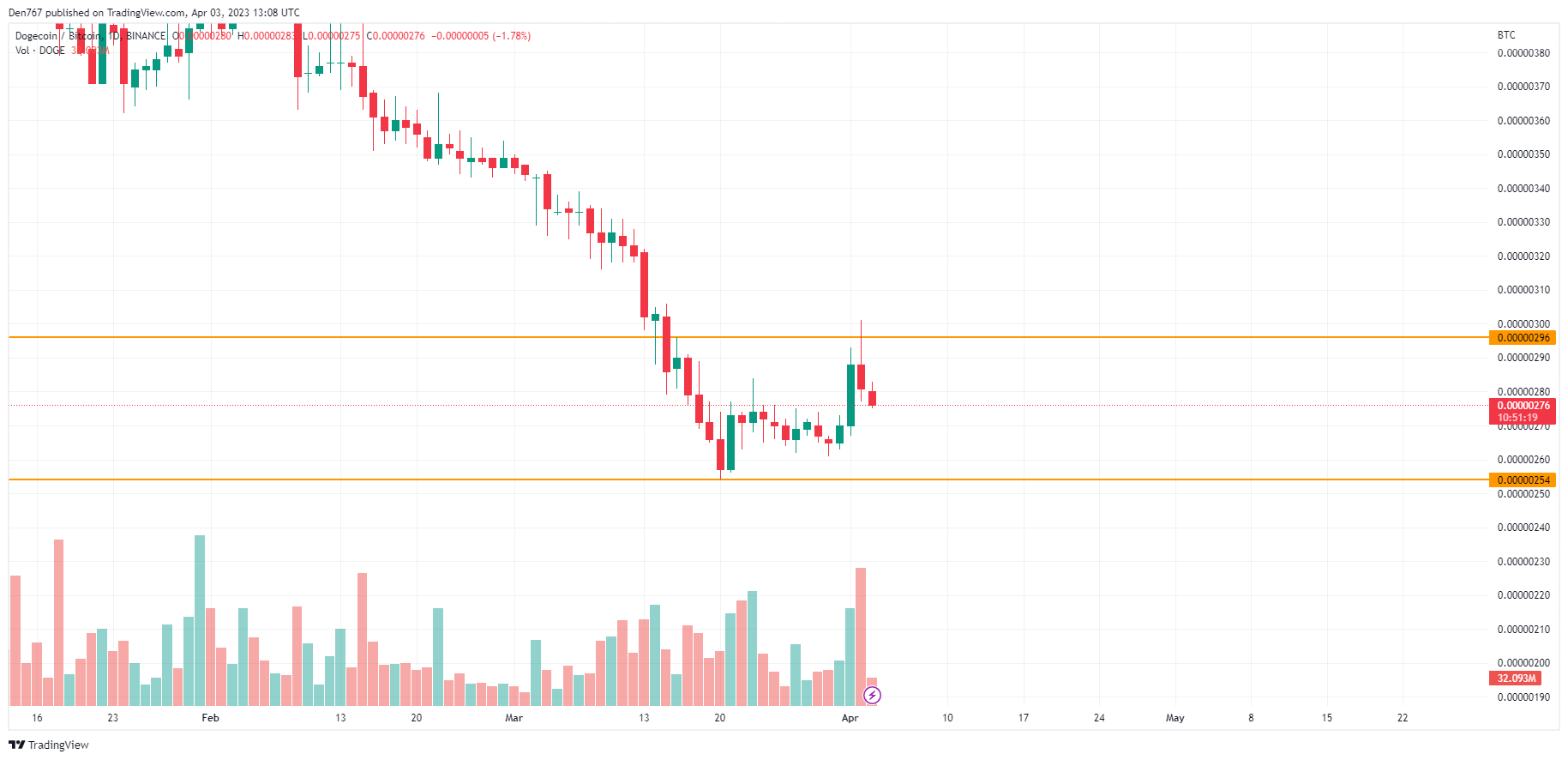 The situation remains bearish on the daily time frame against Bitcoin (BTC) as the rate keeps going down after the false breakout of the resistance at 0.0000296. If the fall doe not stop, there is a high possibility to see the test of the 0.0000260 zone shortly.
DOGE is trading at $0.07785 at press time.