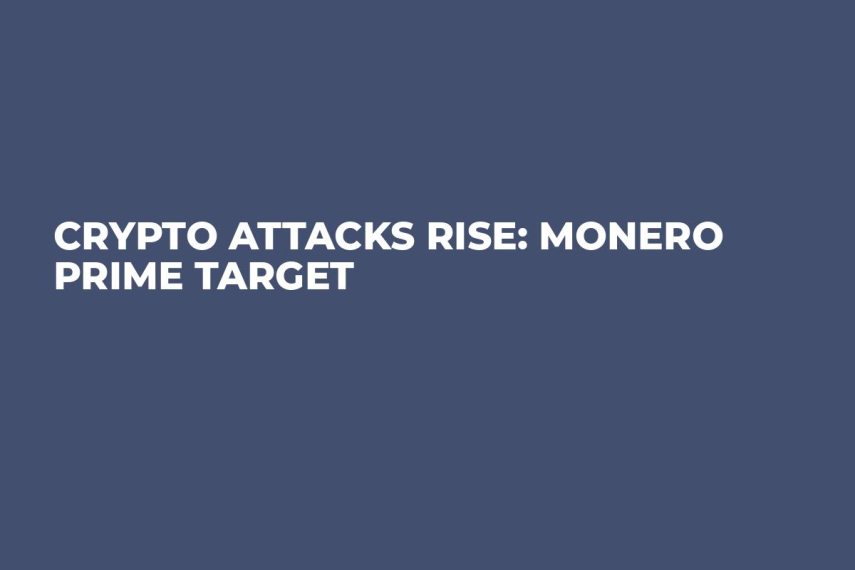 Cover image via U.Today
Cryptominers surged to the top of detected malware incidents in the first quarter of 2018, report released by Comodo Cybersecurity today says.
"Criminals' proclivities to steal money more efficiently were evident with the surge in crypto mining," said Dr. Kenneth Geers, the chief research scientist at Comodo Cybersecurity.
Cryptomining attacks grew to 28.9 mln, nearly 10 percent of all malware incidents in the first quarter of this year. The total number of unique crypto miners rose by 35 percent to 127,000 in March from 93,500 in Jan., the report said.
Why crypto mining attacks are on the uptick
After Bitcoin catapulted to $20,000 in 2017 cryptocurrencies became a prime target for attacks. Factors driving the surge were high values of cryptocurrencies, and that crypto miner attacks can remain in infected machines or websites and go for long periods of time unnoticed and are often left unaddressed by users because of their increased performance, Comodo analysts say.
Monero prime target for hackers
Monero has replaced Bitcoin, as the prime target for crypto miners' malware in recent months because hides transactions and cannot be tracked or linked to previous transactions. It also creates blocks every two minutes, which provides more opportunities for attack and is designed for mining on ordinary computers, the report said.
Hackers can easily subvert Coinhive, Crypto-Loot
Companies that offer website owners a way to monetize their sites by allowing customers to use their computer for mining were also at risk. The short JavaScript that enables the opt-in service was stolen by cybercriminals and spread worldwide by embedding the code into websites, Chrome extensions, specific domains and malvertising, without the user's permission to make money by mining cryptocurrencies, the report found.