Gold has always been a steady and reliable asset, but it has also been one that is ever evolving and growing. There have been changes in the gold investment game that have helped it along the way, and one of the bigger ones has been ETFs.
An ETF is a kind of investment fund where the price of assets like gold, stocks and oil can be tracked. These assets can then be traded on exchanges, just like conventional stocks.
These have been lacking from Bitcoin as regulators believe it is too unstable and volatile as an asset, but that is starting to change.
So, if we look at the graphs of Bitcoin and Gold over a period before the introduction of ETFs, and then after in the case of the precious metal, there are some clear and obvious similarities.
A matching graph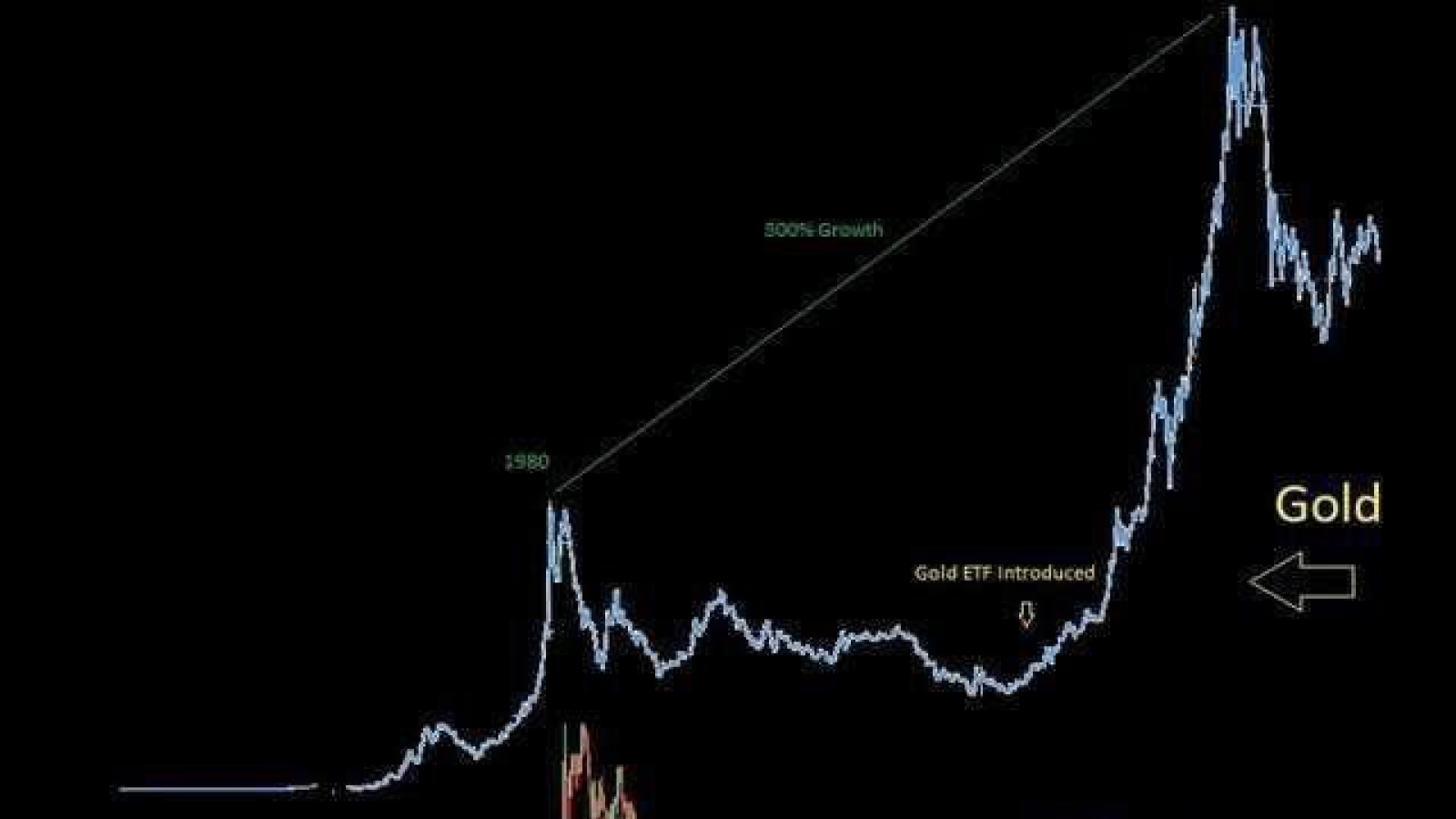 Gold's growth in value has seen a few big changes, one of those being in the 1980s when Richard Nixon unsealed the US Dollars from gold, and that increased its worth as a result of demand and supply. Gold increased from $20 to $30 an ounce to about $600.
Then in 2003, the gold-backed ETF was introduced into the market by the Rothschilds and the Deutsche Bank; and this skyrocketed the price of gold to $1,300 an ounce, which is a 300 percent increase.
Bitcoin, who's price graph matches Gold's in a manner which is slightly eerie, is now very much on the brink of its ETF moment.
The president of CBOE, a company that also has Bitcoin futures markets out there, has been trying to persuade the SEC to allow for ETFs to come to fruition. This follows from the first ever application in 2014, when the Winklevoss twins made the first formal proposal. Three full years later, the SEC finally got around to reviewing the proposed ETF - and rejected it.
But with the growth of Bitcoin recently into a much more stable and mass accepted product, it is getting harder and harder for the SEC to deny this moves. The SEC has spoken positively about Bitcoin before and could well be warming up to it.
Take over the gold market
There is also a belief that Bitcoin could start to outshine gold as an asset should it reach its ETF level. Gabor Gurbacs, director of digital asset strategies at VanEck/MVIS, says the following:
"Gold today has around $7 tln outstanding. If you take, say, five to 10 percent, I'll let everyone do the math, Bitcoin has upside," he explained. "Bitcoin is used as digital gold today. It's a de-ri, if someone wants to outlay systematic risk, then one would go to access gold or digital gold (Bitcoin)."
It is interesting times for Bitcoin with positive rushing back to the market. If it was too suddenly pick up a major institutionalized coup like an ETF, it could well be a game changer.