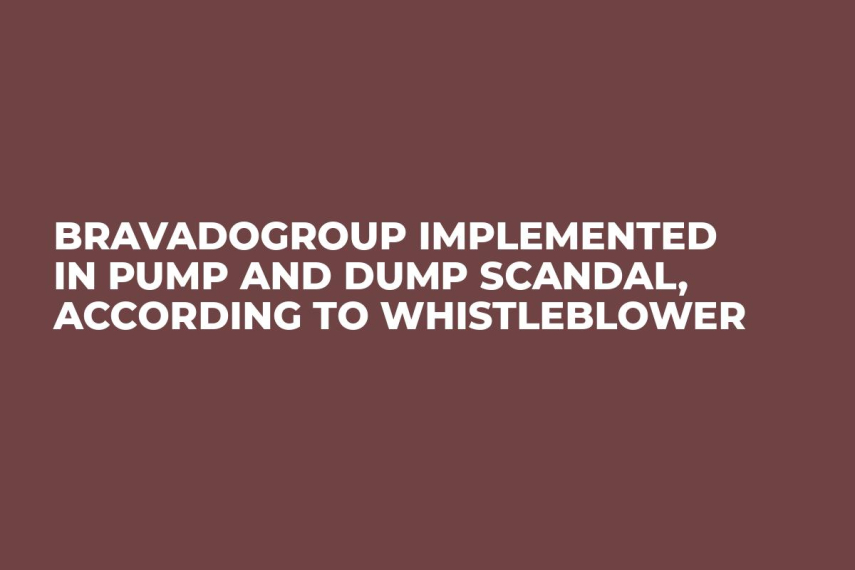 Cover image via U.Today
A cryptocurrency commentator who goes by the name of CryptoMedication has blown the lid on a suspected pump and dump scheme that was being conducted by well-known cryptocurrency group, BravadoGroup.
The coin in question is called nCash, and having made a few steps to be part of a bigger crypto community, the whistleblower has posted a series of screenshots which show chats between prominent members and twitter commentators planning the pump and dump.
Problems with nCash
It all began for CryptoMedication with claims about nCash surfacing where their affiliation with mentioned companies were allegedly false. At first, the Twitter commentator denounced these claims, calling them FUD, only for one of the companies listed to affirm they were not connected.
He retracted his statement but received a backlash from one of the executives at BravadoGroup. It appeared to the commentator, even at this early stage, that the BravadoGroup, had some affiliation with nCash, although they denied it.
In public and private forums, however, it was reported by CryptoMedication, that there was a lot of shilling going on for nCash.
Releasing the documents
Having been party to the chats, by being invited to a Telegram chat before making the jump to the Discord chat, CryptoMedication's claims he felt compelled to spill the beans in order to 'get this type of trash out of our cryptocurrency community.'


"I've already contacted the SEC, FBI and other federal authorities regarding their activities on the market. I have all intentions of making an in-person visit either today (April 25th, 2018) or tomorrow to deliver all of these screenshots," CryptoMedication said in a Medium Post.

"Not only that, I can't stand this type of shit in the space. These are some of the biggest names in crypto and they are manipulating a slew of things that you see around you," he added.

"It's time that we finally get this type of trash out of our cryptocurrency community once and for all. I'll be posting a follow-up response to this post to explain the situation in greater detail in a few hours."