The copy of prominent meme asset BONK has lost almost 100% of its value and caused concerns among certain layers of users who, for a second, thought that the original Solana-based BONK was the target of market manipulators or scammers.
According to PeckShield Alert, the price of Polygon-based BONK cryptocurrency slipped by over 96%. What may seem to be relatively common liquidity issues turned out to be a scam discovery.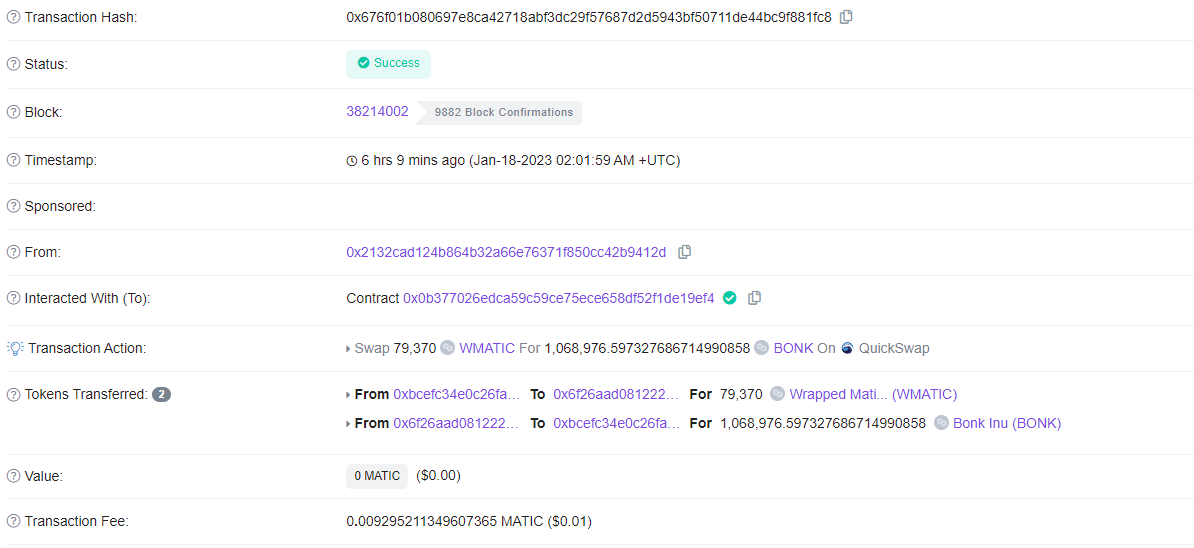 Anonymous developers created a copy of BONK token on the Polygon network, attracting investors who thought that the token is available on the alternative network, while the reality was far more unfortunate.
Previously, the same kind of scam has been pulled by developers, who launched tokens like Shiba Inu, Doge, Elon and other meme assets. Investors who thought they could safely use those assets on alternative networks purchased them, sending their legit funds to scammers who then crashed the price of the scam token, causing enormous losses among investors.
The scheme used with BONK is extremely similar: scammers create an asset on the alternative network, provide some kind of liquidity and then farm as much volume as they can to then rug pull and collect significant profits.
Unfortunately, there are still a lot of inexperienced users who fall for that trick. The only way to avoid it is exclusively using trading platforms and exchanges that have been listing on popular market aggregators like CoinMarketCap.
At press time, PeckShield has not released any additional comments or alerts, clarifying their previous post. The original Solana-based token BONK trades in the usual range, losing 5.6% of its value in the last 24 hours.