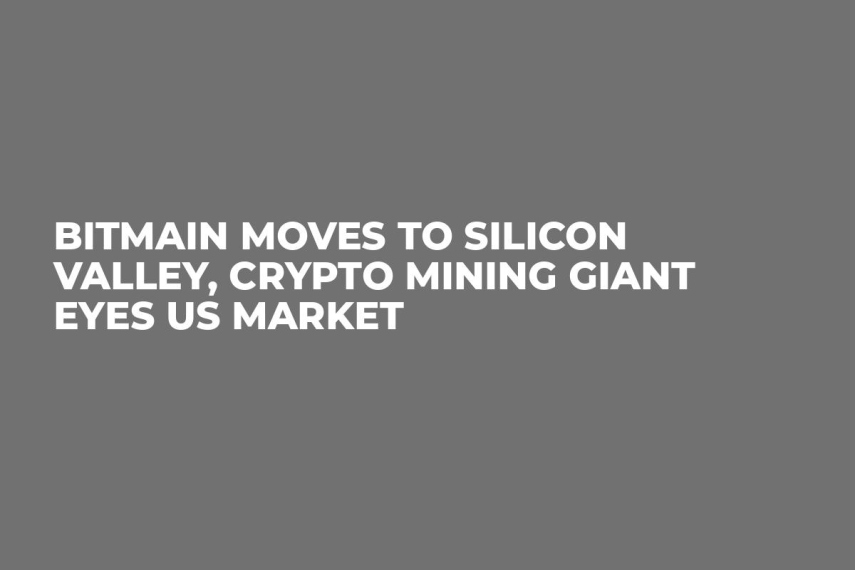 Cover image via U.Today
Bitmain, the biggest crypto mining company in the world, now occupies a 20,000-square-foot office in San Jose (CA). The Chinese mining giant reportedly moved to Silicon Valley ahead of launching an overseas initial public offering (IPO) in the US.
Too big not to be noticed
Bitmain's decision to flex its muscles in Silicon Valley was absolutely expected. The Beijing-based manufacturer is the 12th biggest company in the world with an estimated value of more than $12 bln. Apart from effectively establishing a near-monopoly on hardware (which has been further cemented with a recent release of the game-changing Antminer Z9 Mini), Bitmain also operates two major mining pools BTC.com and Antpool who are responsible for almost half of Bitcoin's mining power.
However, the company is not really known anywhere outside of the crypto industry. Occupying a huge 16-story office in Silicon Valley will undoubtedly help Bitmain's CEO Jihan Wu to further extend his digital empire while investing in other trendy startups. Bitmain's post-IPO value is expected to increase up to $40 bln.
Tech hub
It's a commonly known fact that major tech companies have pretty much the same location. Bitmain rented the only vacant office in a two-building Riverpark II building. As of now, the whole office complex is fully leased. Apart from the Chinese chip manufacturer, the aforementioned building is already occupied by other big tech companies like Zoom, Okta, WeWork, Cohesity and other promising startups.