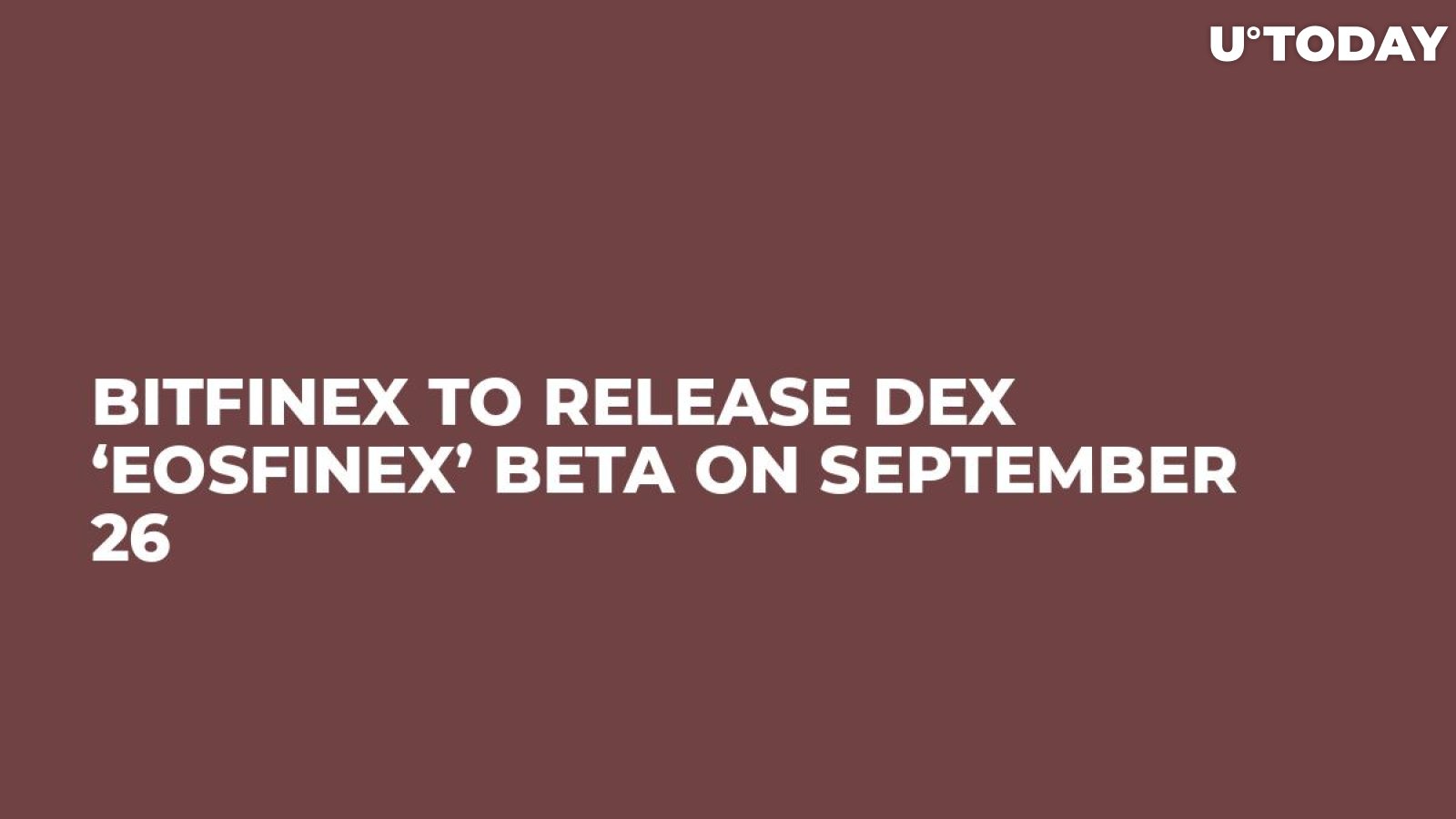 Cover image via U.Today
On, the crypto exchange Bitfinex is expected to show the beta version of its DEX (short for 'decentralized exchange') constructed on the EOS Blockchain. The demonstration will take place at the Blockchain Live event.
Originally, the two heavyweights announced their plans to cooperate back in winter 2018.
When the DEX begins working, it will provide trades on the top two crypto coins and EOS paired with the US dollar. However, the exchange plans to add other tokens in the future.
Reddit community believes that users at the new DEX will not have to provide their personal data and can avoid losing their funds as it has, reportedly, happened on Thursday with a Binance user.