In its recent blog post, Bitfinex announced the launch of margin trading for Tether (USDT), the flagship stablecoin that currently occupies 9th place on CMC. The new feature will be available at 11:30 AM UTC.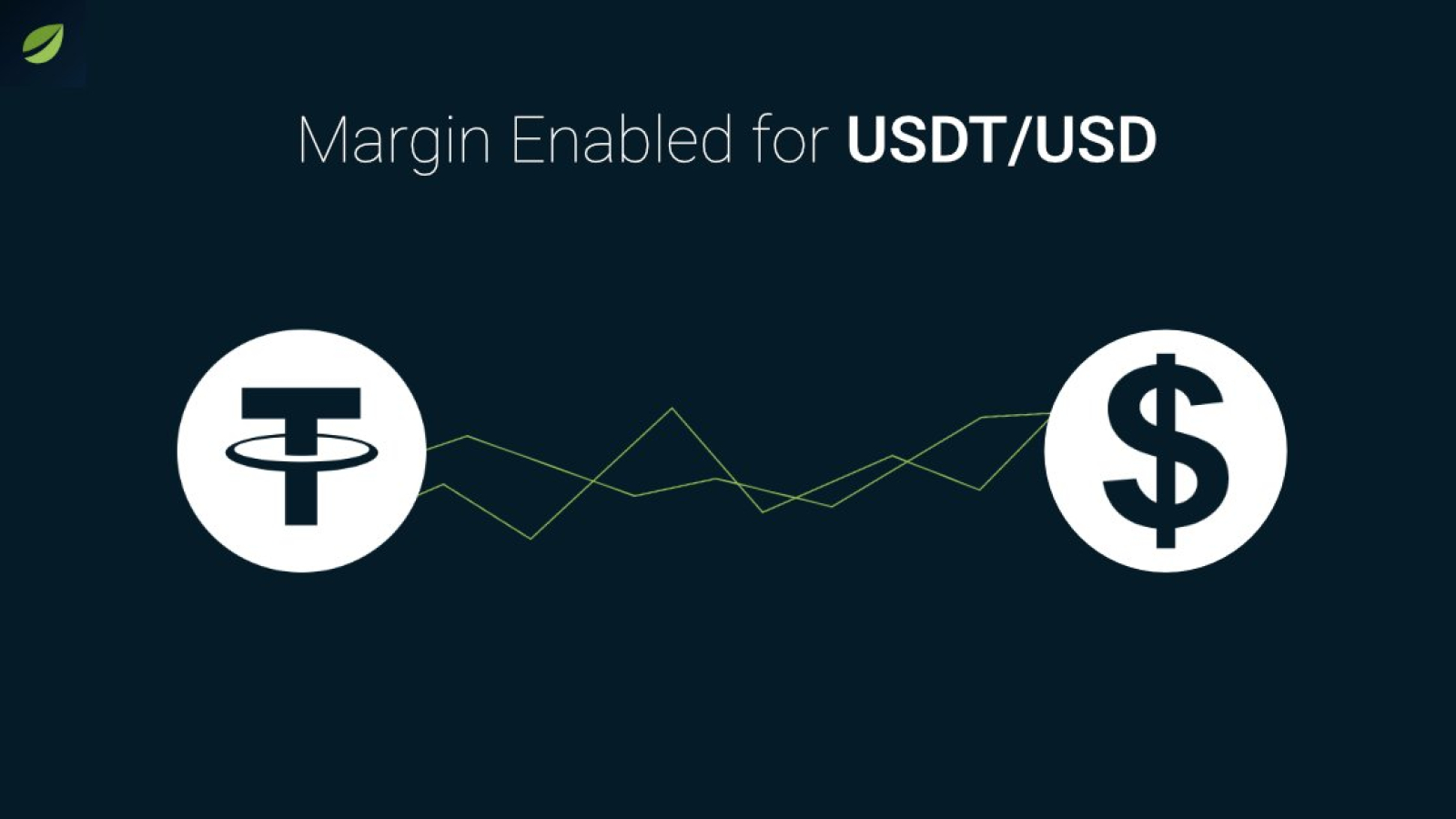 Other stablecoins to follow suit
So far, USDT/USD is the only pair that can be traded with leverage. Tether promises to introduce margin trading for other popular stablecoins once there is sufficient liquidity. Four stablecoins, including Gemini Dollar (GUSD) and USD Coin (USDC) were listed on the exchange on Dec. 4 after the Tether-fiat pair.

At this point, Bitfinex offers x3.33 leverage for users who prefer margin trading — a $100 deposit results in a $333.33 leveraged trading amount.

card
A genius move?
Tether states that the rollout will allow professional traders to employ 'unique' strategies. Moreover, margin trading will be useful for setting the proper price of the asset and managing risks.

The crypto community instantly reacted to the announcement with some being flabbergasted by the idea of launching margin trading for a stablecoin. Meanwhile, others called it 'a genius move' given that it is a major slap in the face for Tether defeatists. There is also a theory that a mammoth-size bankruptcy scandal is already in the pipeline that will be allegedly preceded by an inside sell-off.
Margin trading a supposed stable coin.
How ironic is that? ? https://t.co/hLlUPNo9uc

— The Crypto Monk ⛩ (@TheCryptoMonk) December 21, 2018
Only one interest: enable margin (insider) traders to short the hell out of USDT before a massive bankruptcy scandal

— Nathan Sexer (@NathanSexer) December 21, 2018
The controversy surrounding Tether and USDT
Tether's solvency remains a hot topic in the crypto space with Bloomberg recently releasing the startup's bank statements that indeed prove USDT's fiat backing. However, the mystery still lives on.

Bitfinex and Tether, who notably share the same CEO, were allegedly behind Bitcoin's unprecedented rise last December, according to a bombshell study published by finance professor John Griffin. Later, the two were subpoenaed by the US CFTC, and the investigation still continues.