Bitcoin has been holding around $8,200 the entire week, and traders are wondering what to expect next. Has the bottom been achieved, or it's not the end of bearish period yet? Let's observe Bitcoin price prediction from TradingView to decide what to do with your Bitcoins next.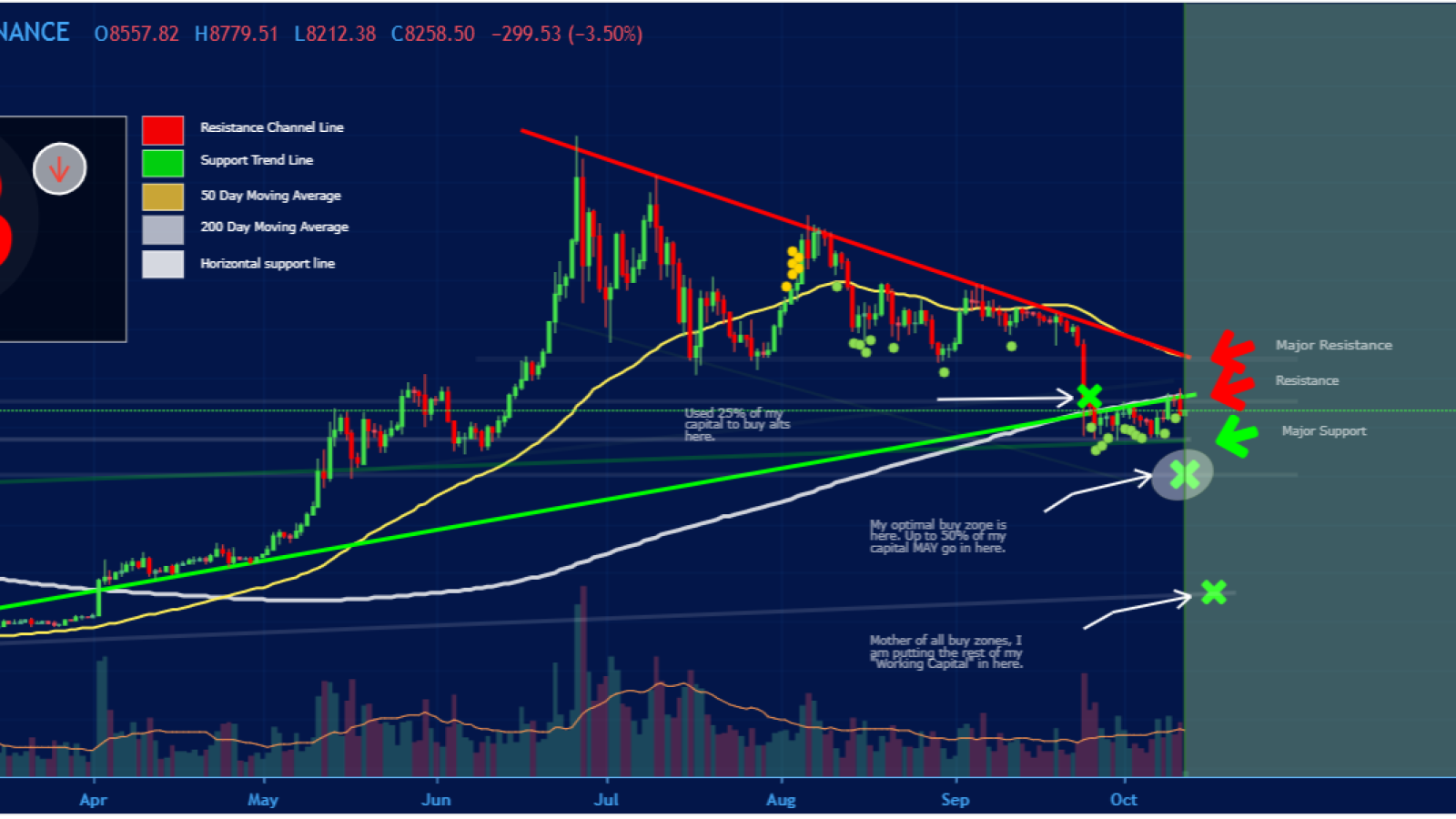 According to the user cryptoGats, there are two likely scenarios for BTC:
1) If we stay around $8,300 and then bounce up to retest the 200MA then we'll possibly go over it and onto the $9,500 area (which is possible because that will signal a healthy retrace and advance.)
2) If we go down to $8,100or below then we are going to retest the bottom and possibly pierce it (which will signal that we are going to $7k - $6500). The range that we are stuck in is very strong both support and resistance have reinforcements and backups so it is hard to see who will win until a few more moves, but now you know the important milestones and what to look for in the next few hours or couple of days.
We have tested and retested the 200MA so many times that a big drop is due.
What about the Death Cross?
The impending crossover of the 50MA sliding under the 200MA will affect the price negatively. If we avoid it by somehow moving the price up by a lot then we are good, but if we stay the course it will happen, we might go up temporarily but we'll be inevitably going back down. The strategy here? Use this opportunity to catch alts at even lower prices, maybe as the double bottom forms.