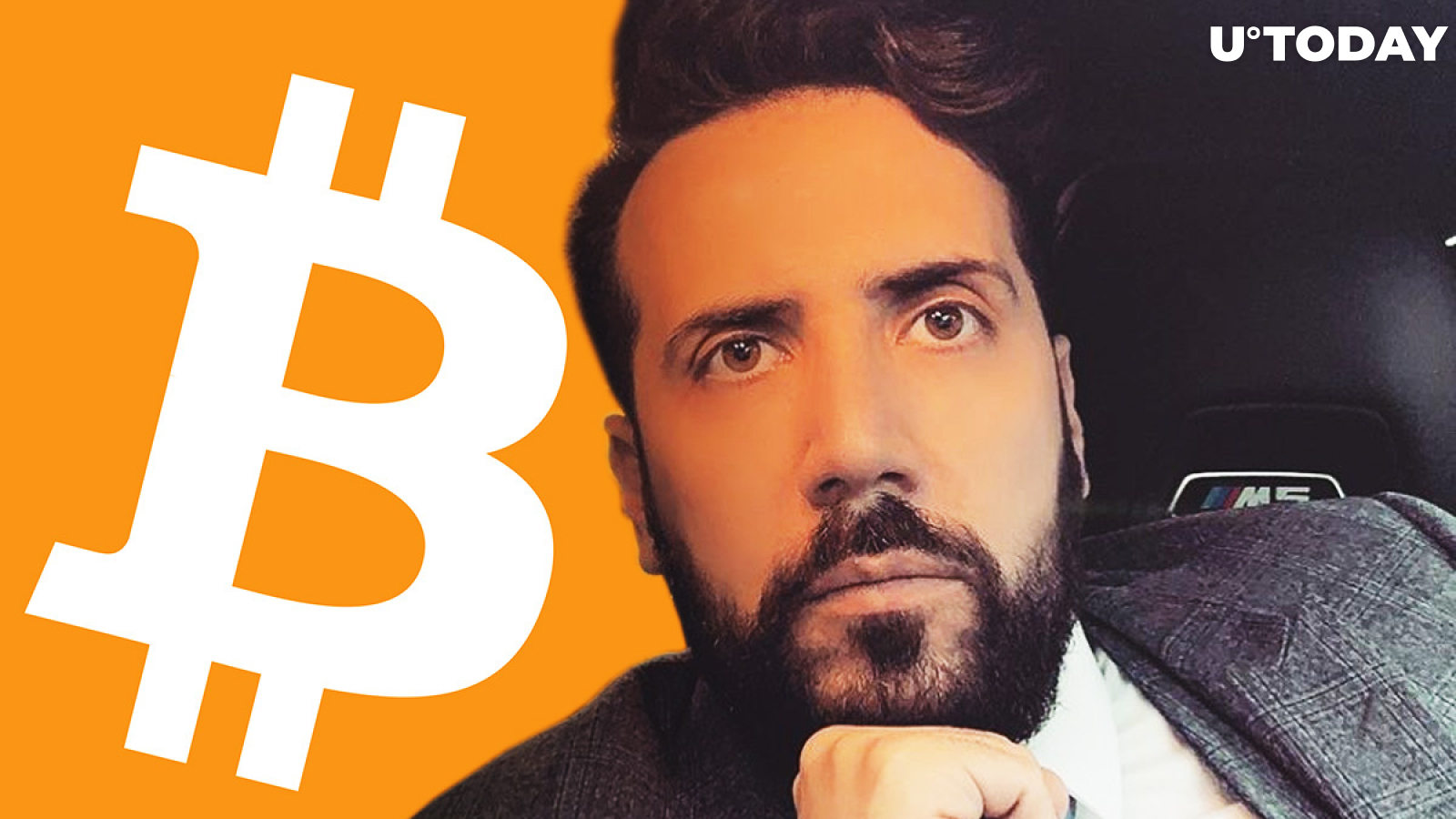 Cover image via www.instagram.com
A short while ago, the price of Bitcoin broke the $7,000 barrier and is now trading at $7,027. Meanwhile, a US Congressional candidate David Gokhshtein has called Bitcoin a store of value.
'Bitcoin is pretty much a SOV'
A Republican Congressional candidate who is running in the election on November 3 this year, David Gokhshtein, has again taken to Twitter to comment on the flagship cryptocurrency – Bitcoin. Now, he seems to be a pro-crypto candidate for the US Congress as he has stated that Bitcoin, in his view, is a store of value.
He engaged in a talk with his followers regarding which coin would best suit as a means of quick payment. The options he suggested are LTC and DGB.
#bitcoin is pretty much a SOV.

that being said;, which #cryptocurrency would you use to make a quick payment?$DGB? $LTC?

— David Gokhshtein (@davidgokhshtein) April 6, 2020
Earlier, U.Today reported that Mr. Gokhshtein made a positive comment on his Twitter page regarding XRP – the third largest cryptocurrency.
In the comment thread, DGB followers gladly responded, praising their coin. XRP fans have also raised their voices.
#XRP has the biggeet potential .
Not being biased , it's just true .

— lliam (@snavemaill) April 6, 2020
'This next pump, will melt your brain – $BTC'
Crypto influencer for a great number of XRP users, Crypto_Bitlord, has recently proven to be a fan of Bitcoin too. After BTC hit $7,000 earlier today, he posted two consecutive bullish tweets about the major cryptocurrency, saying that the next Bitcoin pump could be very impressive.
This next pump, will melt your brain $BTC

— BITLORD (@Crypto_Bitlord) April 6, 2020
"Call your mom and tell you love her because if this does pump we aren't coming back. $BTC"
Bitcoin transaction volume hits 3-month low
Not all is well with Bitcoin fundamentals right now, however. As per figures from Glassnode, the Bitcoin Mean Change-Adjusted Transactional Volume reached a three-month low of $10,836.27 earlier today.
The previous low measured over the same length of time was recorded in early January and totaled $10,948.27.
? #Bitcoin $BTC Mean Change-Adjusted Transaction Volume (1d MA) just reached a 3-month low of $10,836.27

Previous 3-month low of $10,948.27 was observed on 06 January 2020

View metric:https://t.co/YL6iUIoU3w pic.twitter.com/MJrtwlFXFO

— glassnode alerts (@glassnodealerts) April 6, 2020