Bitcoin experienced a dramatic crash, falling to an intraday low of $27,242 on the Bitstamp exchange at 20:02 UTC.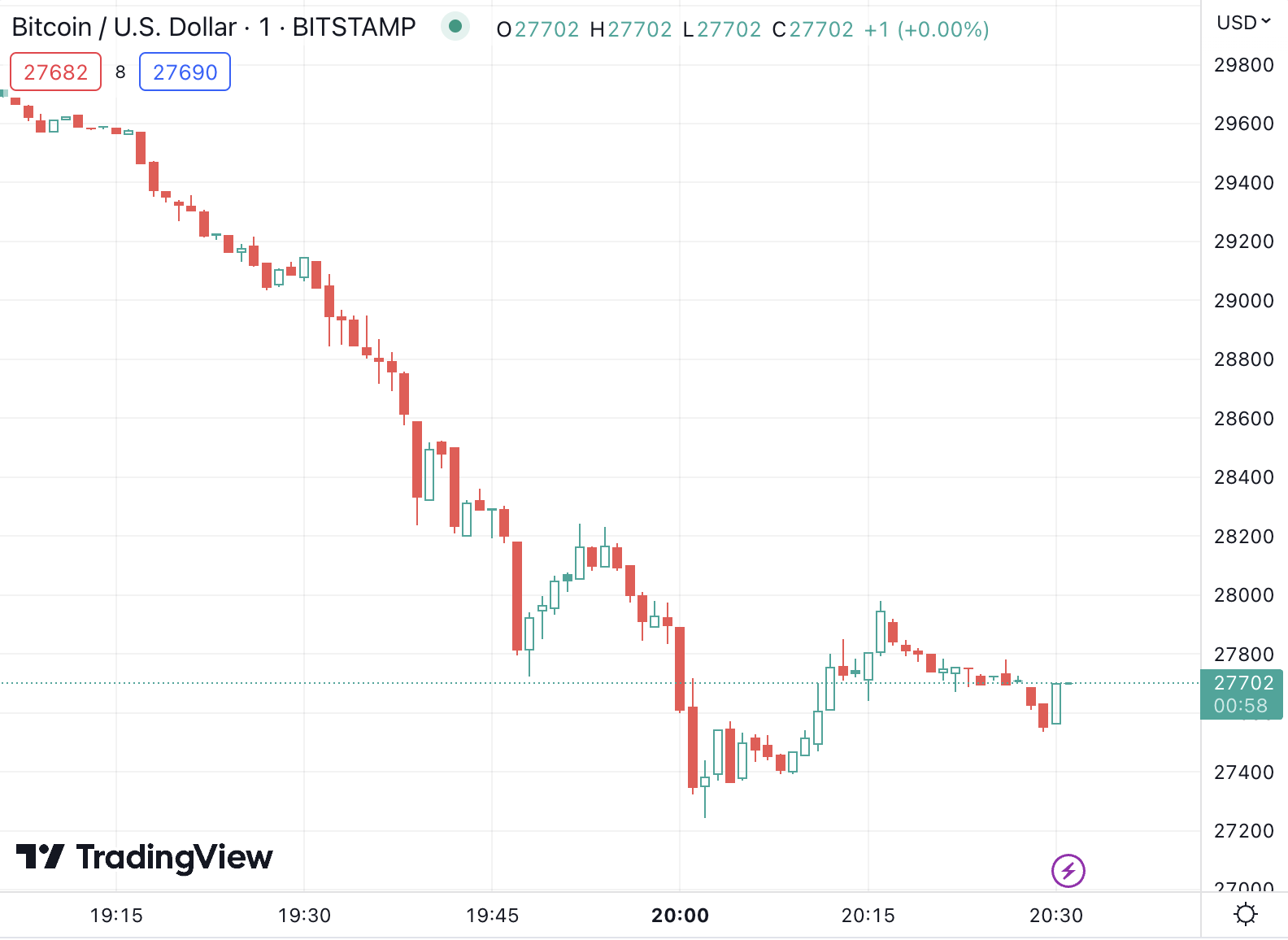 The tumble came after the cryptocurrency had briefly reclaimed the $30,000 mark earlier today, following a sharp decline in First Republic Bank shares and the escalating banking crisis. This downturn has wiped out the recent gains made by the digital asset.
According to data from CoinGlass, liquidations over the past hour totaled $183.29 million, with long positions making up $161.21 million (87.96%) and short positions accounting for $22.07 million.
Among the major exchanges, Binance saw $62.63 million in liquidations with 92.44% of them being long positions, while OKX experienced $54.13 million in liquidations, 88.15% of which were long positions.
The drop in Bitcoin's value coincided with an alert from Arkham about both Mt. Gox and US government wallets making transactions.
The alert has garnered significant attention on Twitter, with speculation running wild.
It is worth noting that the connection between these transactions and the Bitcoin crash is still unclear, but the timing suggests a possible correlation.