As Bitcoin (BTC) holds steady around the $30,640 mark, seasoned market analyst Aksel Kibar predicts that BTC could be on the verge of a significant price surge.
Kibar notes that Bitcoin has to surpass the short-term resistance at $31,000 before meeting its price target of $34,000.
His analysis is based on a head and shoulders (H&S) pattern, indicating a strong bullish sentiment in the market following a breakout from the channel.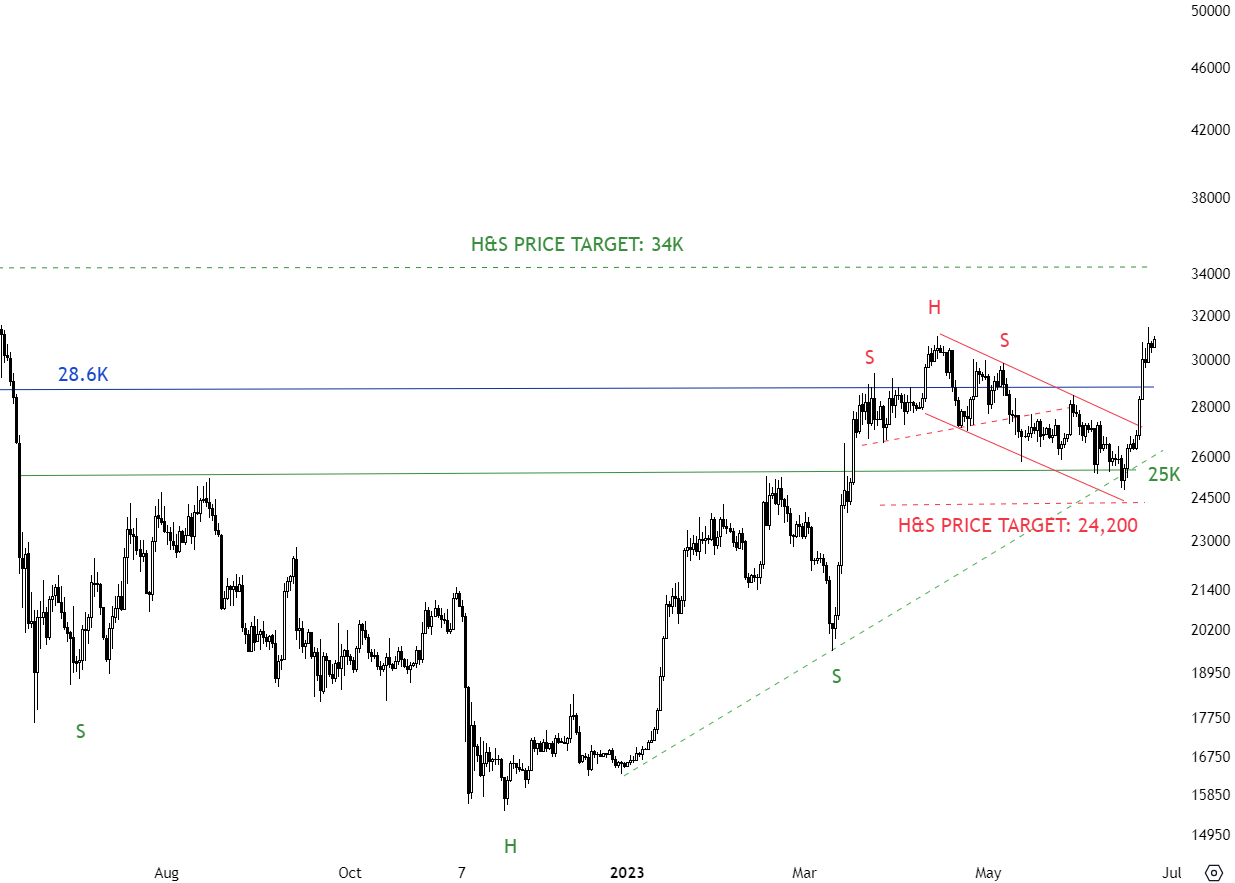 The anticipation of this bull run follows a period of investor optimism, driven by a series of exchange-traded fund (ETF) filings.
Bitcoin's price recently soared to a one-year high of $31,431, largely due to this ETF hype. More promising news for Bitcoin enthusiasts is the effectiveness announcement of the 2x Bitcoin ETF from Volatility Shares, which is slated for launch on Tuesday.
The flagship cryptocurrency's resurgence is seen as an indication of a shift in the SEC's previous opposition to the cryptocurrency. The overall crypto market, however, is showing mixed results.
Ethereum (ETH) is currently holding steady at $1,917, reflecting a modest 1.3% increase over the past week. Meanwhile, Binance Coin (BNB) is experiencing a slight decline, down 2.4% over the same period. Meanwhile, XRP is exhibiting a marginal increase of 0.2%. Other altcoins, including Cardano (ADA) and Dogecoin (DOGE), are showing negative trends.