The U.S. Dollar Index (DXY) has been showing signs of growth, indicating a strengthening of the United States' official currency. This development could have implications for Bitcoin and other risk assets, as a stronger U.S. dollar may create challenges for the cryptocurrency market. Bitcoin recently experienced a 36% gain in March, but since then, it has been trading within a consolidation channel, losing 5% from the local high.
Understanding the impact of the DXY on the crypto market requires a look at the role of the U.S. Dollar Index. The DXY measures the value of the U.S. dollar relative to a basket of foreign currencies.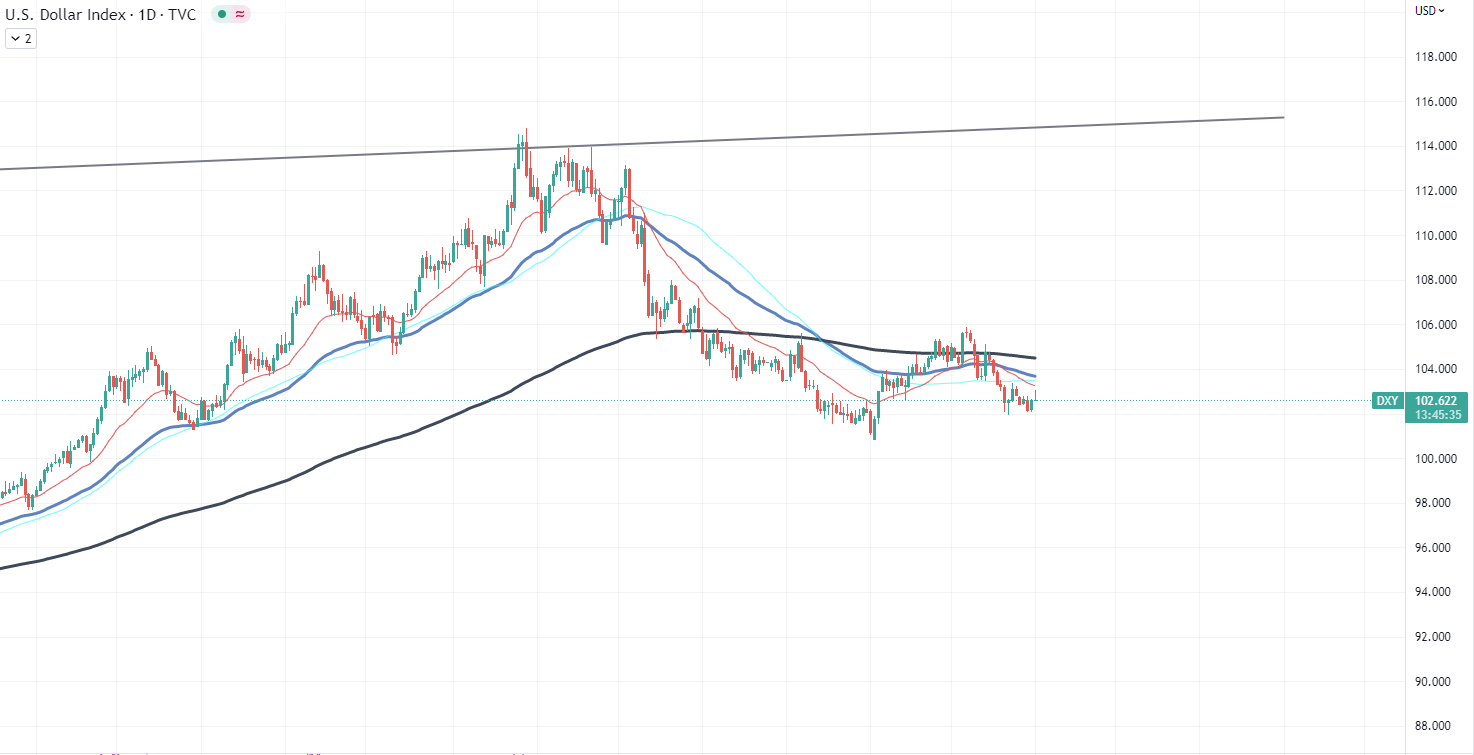 When the DXY increases, it signifies that the U.S. dollar is strengthening compared to other currencies. While this is beneficial for the U.S. dollar, it may pose risks to assets like cryptocurrencies.
A stronger U.S. dollar can create headwinds for risk assets. As the value of the dollar rises, investors may gain more confidence in traditional financial instruments and shift their focus away from riskier investments, such as cryptocurrencies. Consequently, this can lead to a decline in demand for Bitcoin and other digital currencies, potentially causing their prices to drop.
In summary, a rising DXY implies that investors might be more inclined to move their funds away from riskier assets like Bitcoin and into safer havens, such as the U.S. dollar. This behavior could exert pressure on the crypto market and result in challenges for digital currencies like Bitcoin. As the market navigates these potential obstacles, it is crucial for investors to monitor the relationship between the U.S. Dollar Index and the performance of cryptocurrencies.