In a remarkable turn of events, the XRP token has firmly established itself as one of the world's top 500 assets, surpassing renowned global brands like Adidas and 7-Eleven. Boasting an impressive market capitalization of $37 billion, XRP has also outshone numerous major Chinese banks, pharmaceutical companies, manufacturers and commodity miners worldwide.
This incredible achievement may have seemed paradoxical just a few months ago, but it has now become a reality, thanks to a momentous court ruling issued by a federal court slightly over two weeks ago. In the case of SEC v. Ripple, the XRP token was officially recognized as a nonsecurity, a ruling that unleashed a powerful surge in the token's value, sending it soaring by an astounding 100% at its peak.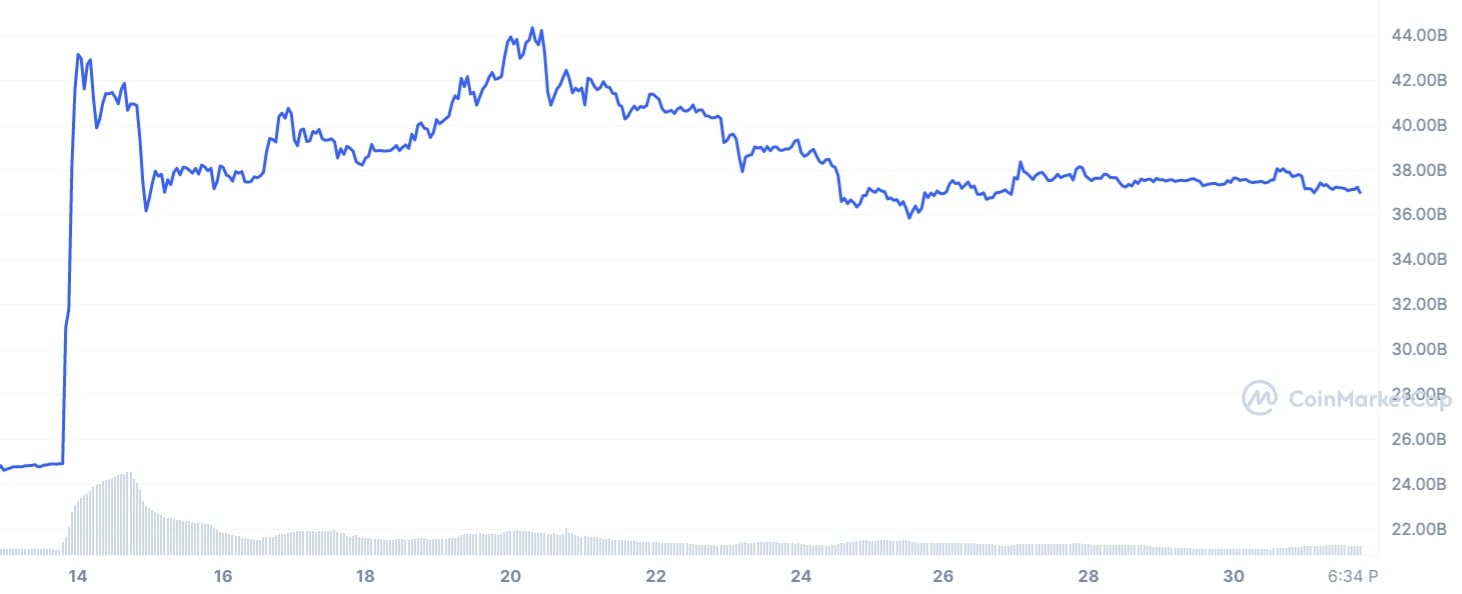 Though the price of XRP has experienced some corrections following its remarkable momentum, the token's status as a substantial asset remains unshaken. At its zenith, XRP's market capitalization even reached an astonishing $44.35 billion, a valuation that surpasses industry giants such as Qatar National Bank, First Abu Dhabi Bank, MSCI and the Hilton hotel chain.
The QNB part is rather outlandish, because it turned out that an institution that utilizes Ripplenet and XRP token in its operations has been surpassed by the cryptocurrency in market cap.
However, recent trends suggest that the token's volatility has decreased considerably. On the other hand, if you look at it another way, a thunderous surge in volatility is getting closer. All that remains is to be on the right side of it.