The price of XRP is seeing a major rejuvenation today after jumping by 3.83% over the past 24 hours and by more than 4.8% in the past week. At the time of writing and based on data from CoinMarketCap, XRP is changing hands at $0.5243, a price point that marks a multi-week high.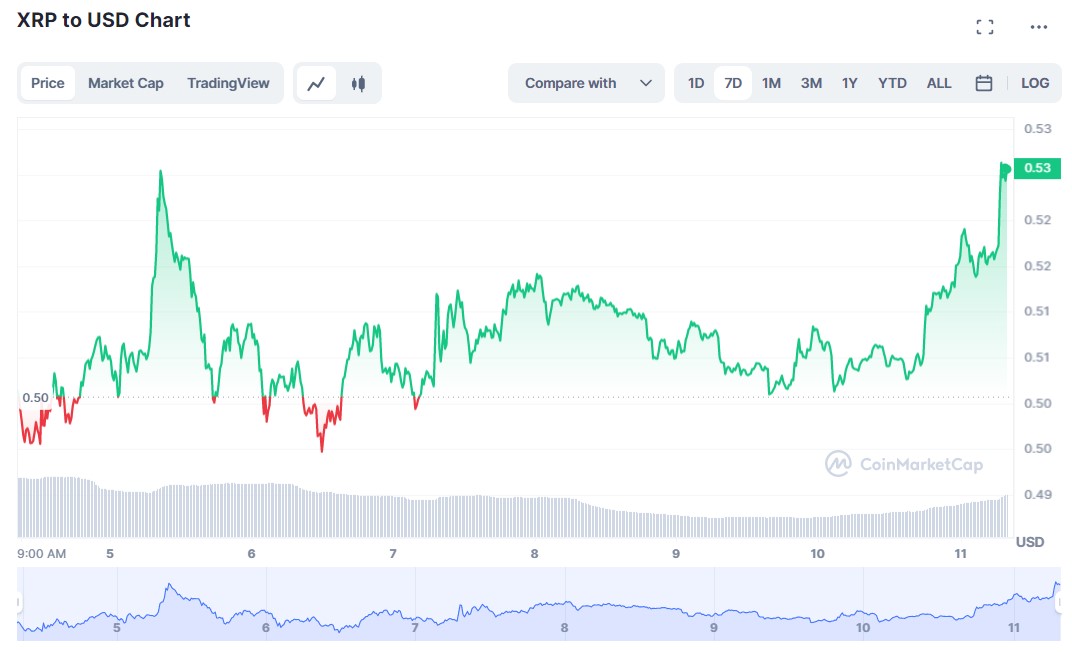 The sentiment surrounding XRP can only be attributed to its correlation with the world's largest digital currency by market capitalization, Bitcoin (BTC). Bitcoin soared above $30,000, its highest level since June 2022. The positive sentiment the growth of Bitcoin showcased has energized all market participants, pushing the buy-up of most altcoins to new heights.
With XRP receiving what might be its biggest boost for the week, the digital currency is looking at forming a more defined support at the $0.5 price level. One major growth level to watch is the potential breach of the $0.58 resistance point, a region that marked its previous monthly high.
XRP buyers are optimistic about the future of the digital currency; however, growing uncertainty surrounding the ongoing Ripple v. U.S. SEC lawsuit is serving as a major hiccup for investors to go all out for the cryptocurrency at this time.
XRP and altcoin competition
XRP is not the only altcoin that has been impacted by the growth in the price of Bitcoin and other causes thus far this week.
Ethereum (ETH) has also been riding the move to retest the $2,000 price level for the first time since August 2022. While Solana (SOL) also jumped by 10.45% in the past 24 hours to $22.38, other altcoins like Cardano (ADA) and Binance Coin (BNB) are also riding the growth train, with growths of 4.56% and 6.18%, respectively.
That every altcoin will be impacted in the short term is likely, but XRP has the fundamentals to build on the growth in the long term.