After ending March with a rise of more than 40%, the XRP price entered April with a small fall. At the same time, historical data suggests that it is in the fourth month of the year that the major price action for XRP should occur. Based strictly on previous periods, it is likely to be positive.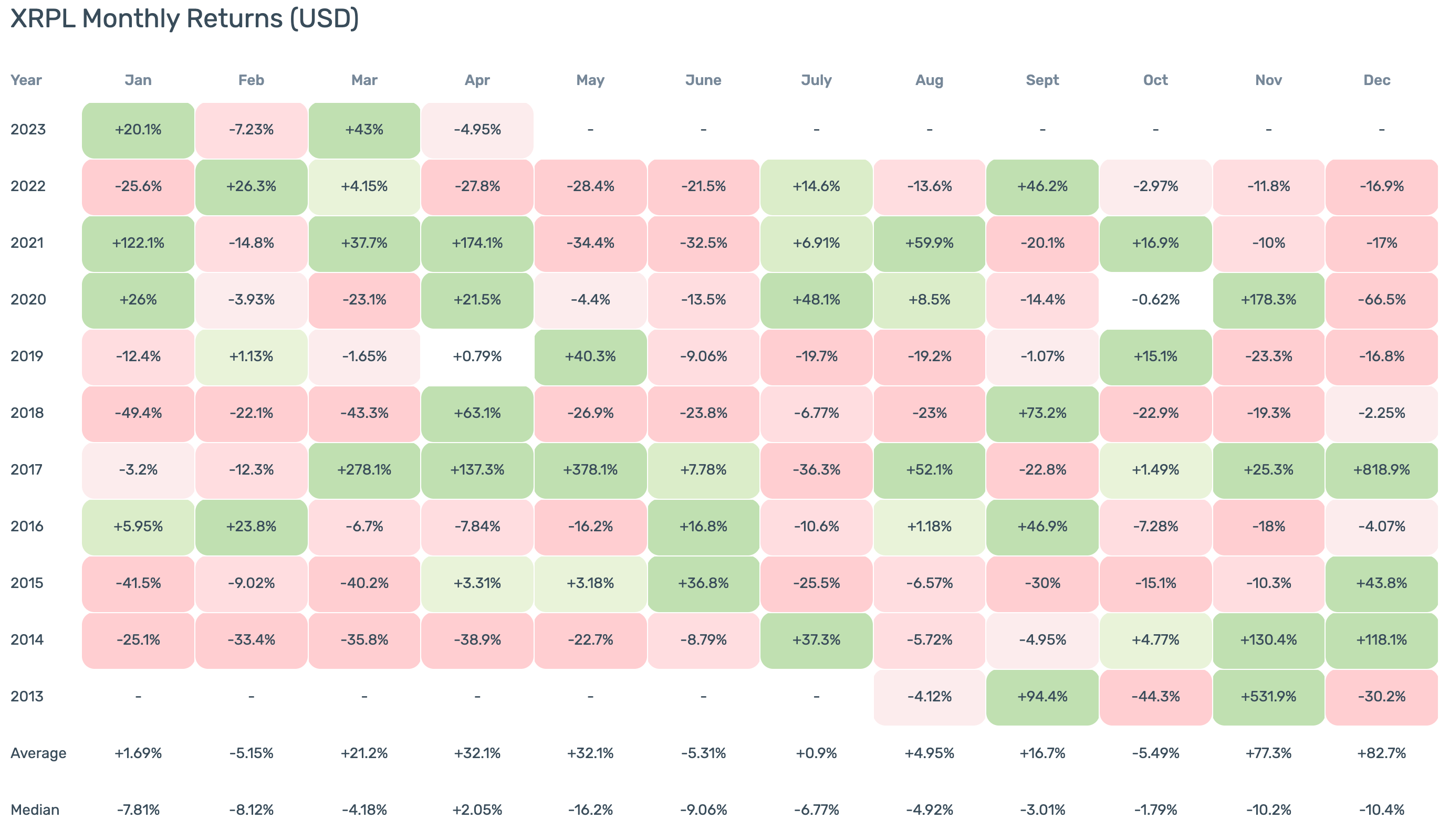 Since 2014, for example, the XRP price has shown double-digit percentage price changes six out of nine times in April. The only exceptions are 2015, 2016 and 2019. In all other years, the XRP price has either skyrocketed or fallen at such a rate as well. Thus, April is one of the four best months of the year for the cryptocurrency, with an average price change of plus 32.1%.
Any news for sale?
As we know, on the crypto market, the price often outpaces coming events, and when the news finally arrives, the selling comes. If we rely on naked statistics and expect another positive April for XRP, then we should probably wait for some kind of acts to justify such a price action. Such a "sell the news" event could be, for example, the verdict in the SEC case against Ripple, which CEO Brad Garlinghouse himself had expected to happen back in March.
Overall, however, looking at the table provided by CryptoRank, we can see that spring is generally a favorable season for XRP. Even though it has periods like March 2022, in which XRP even managed to close on the plus side, with the average increase in the XRP price during those three months being 28.5%.