In a recent development that could have profound implications for the future of the cryptocurrency XRP, former Securities and Exchange Commission (SEC) official, John Reed Stark, warned that the current judgment favoring XRP is on "shaky ground." He further noted that the SEC is poised to appeal, which may potentially lead to a reversal.
The ruling in question signifies that the same token can sometimes be regarded as a security and other times not. It is a partial summary judgment emanating from a single district court judge, hence it is not binding in other courts. It is also crucial to recognize that every cryptocurrency case differs based on various circumstances, like the strength of the relationship between the buyer and the seller, the presence of ongoing obligations and more.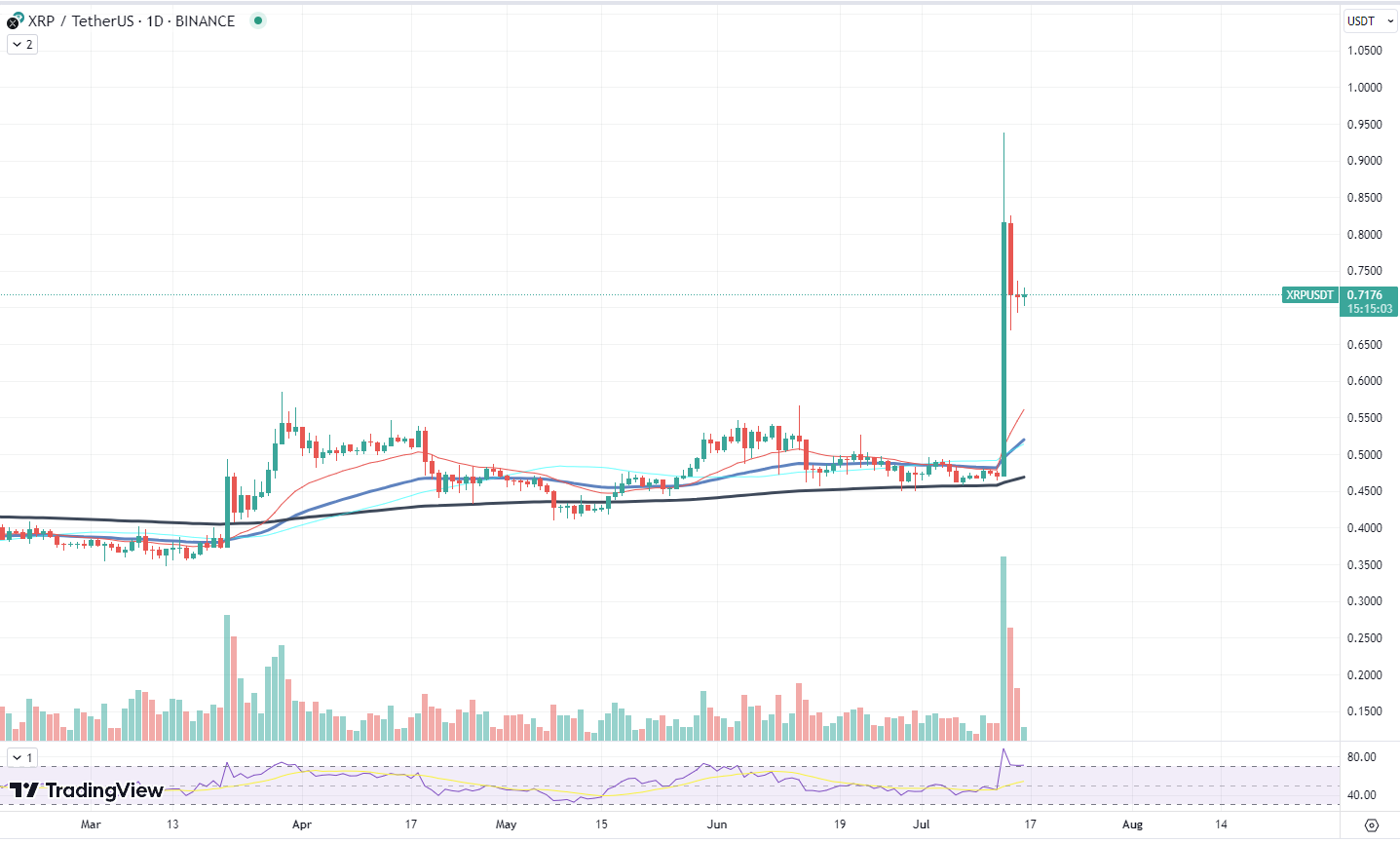 Stark further highlighted that an appeal against the Ripple decision is not just likely, but highly anticipated. Given the unprecedented nature of the ruling, the court is expected to certify an immediate, interlocutory appeal. The Second Circuit will most likely consider the appeal in the light of the contrasting judgments in similar SEC cases against other entities, such as Telegram.
There seems to be a conflict between the Ripple and Telegram cases. The Ripple decision establishes a category of quasi-securities that change based on the sophistication of the investor buying the securities. In essence, the ruling suggests that retail investors lack the understanding of institutional investors, so their expectations when investing in a token differ. Stark argues that this is not just patronizing but also insulting.
In addition, the decision implies that when tokens are sold to an exchange rather than directly to a sophisticated investor, they cease being securities. This hinges on the presumption that retail investors might not fully understand what they are purchasing and are not aware of the seller's identity. Stark finds this reasoning counterintuitive, contradictory to investor protection principles, and discriminatory against retail investors.