Popular on-chain data aggregator Santiment has posted a tweet, showing that XRP and ADA have high chances to rebound soon after a recent sell-off that hit the whole cryptocurrency market.
According to the data shared by Santiment, many cryptocurrencies are being sold at a loss now after the high profit taking that hit the market last week. XRP and ADA are among them. However, since these two cryptos are being sold off more than others at low prices, the chances of rebounding for XRP and ADA are growing to become high.
📊 Top cap #crypto assets are being traded at a loss after the high profit taking last week, lending to the price drop we've seen. $XRP and $ADA are seeing a particularly high amount of sells at lower prices, making the chances of bounces increase. https://t.co/Ntt3HoC52S pic.twitter.com/z5BatBNlKe

— Santiment (@santimentfeed) July 7, 2023
ADA market performance
A week ago, on Friday, ADA printed a massive red candle on the hourly chart, falling 6.83%. After rebounding a little within the next several days, it has dropped 3.27% since June 5. In total, the price fall since last Friday constitutes 4.43%.
At the time of writing this article, Cardano's native coin is changing hands at $0.285 on the Binance exchange.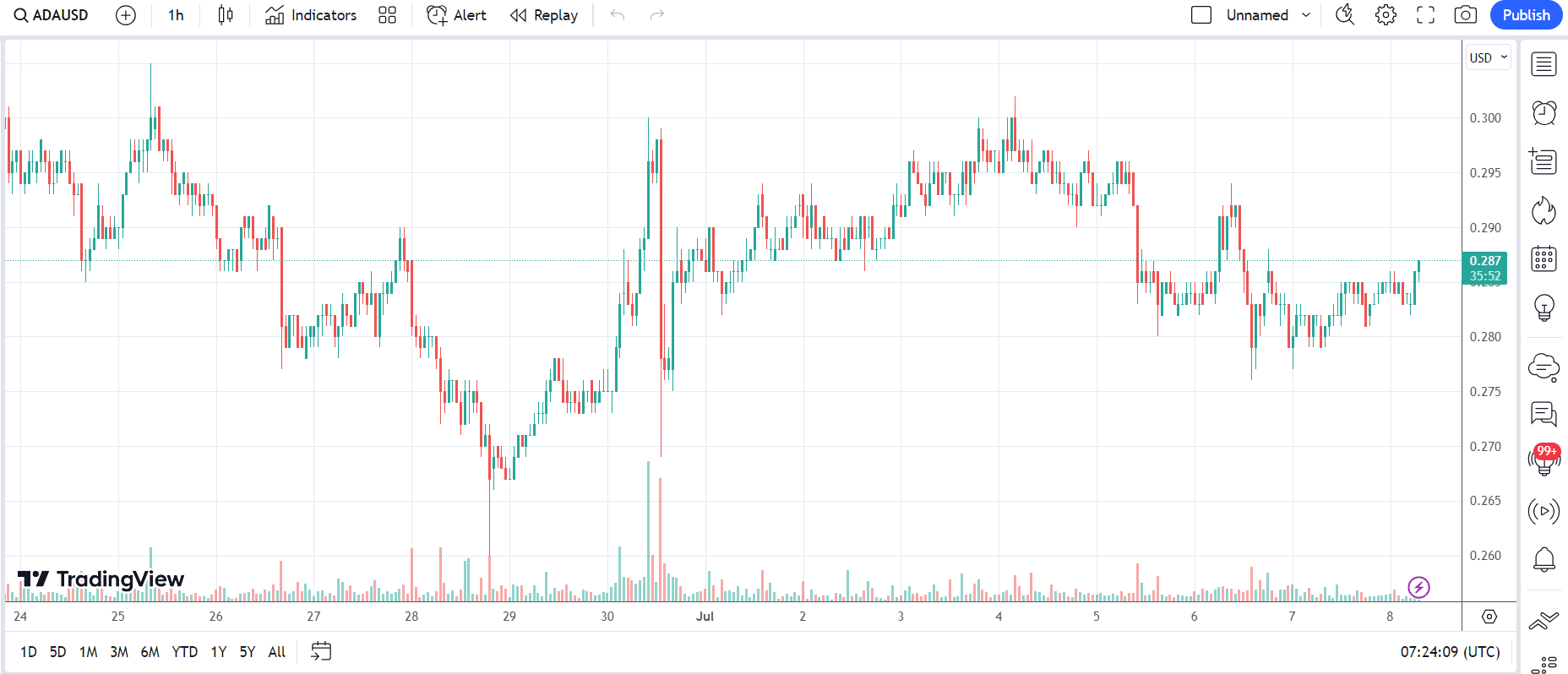 XRP price decline
The Ripple-affiliated digital currency XRP has fallen harder than Cardano since last week. The fall began after a 4.72% rise on Sunday, July 2. However, after that by Wednesday, XRP first shed 3.62% and then the decline continued, the coin lost nearly 2% by now. The total price decrease since July 2 has been 5.49% as the coin is trading at $0.4667 at the moment on Binance.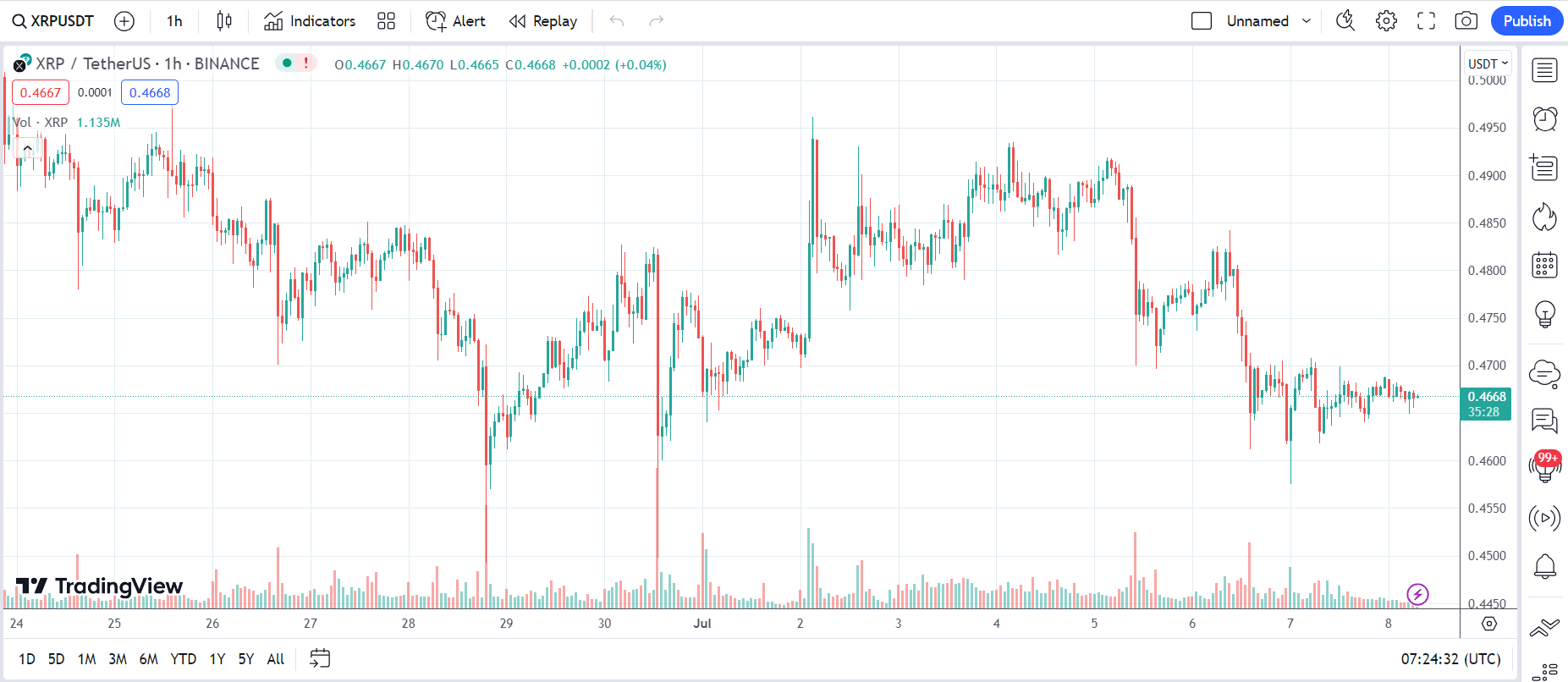 At the moment, both ADA and XRP are showing signs of recovery.