Ethereum (ETH) saw an explosion of block trade activity today with over 137,000 block calls traded amounting to a notional value of over $250 million. This massive amount represented 55% of the day's total volume, a significant proportion that has caught the eye of market analysts and participants alike.
The volume was primarily focused on the end of the year, Dec. 29, out-of-the-money (OTM) calls and was mainly driven by naked buying, an aggressive investment strategy where the investor buys options without holding any positions on the underlying asset. This buying strategy, accompanied by a minor portion of volume in calendar spreads and risk reversals, is an encouraging sign for Ethereum investors.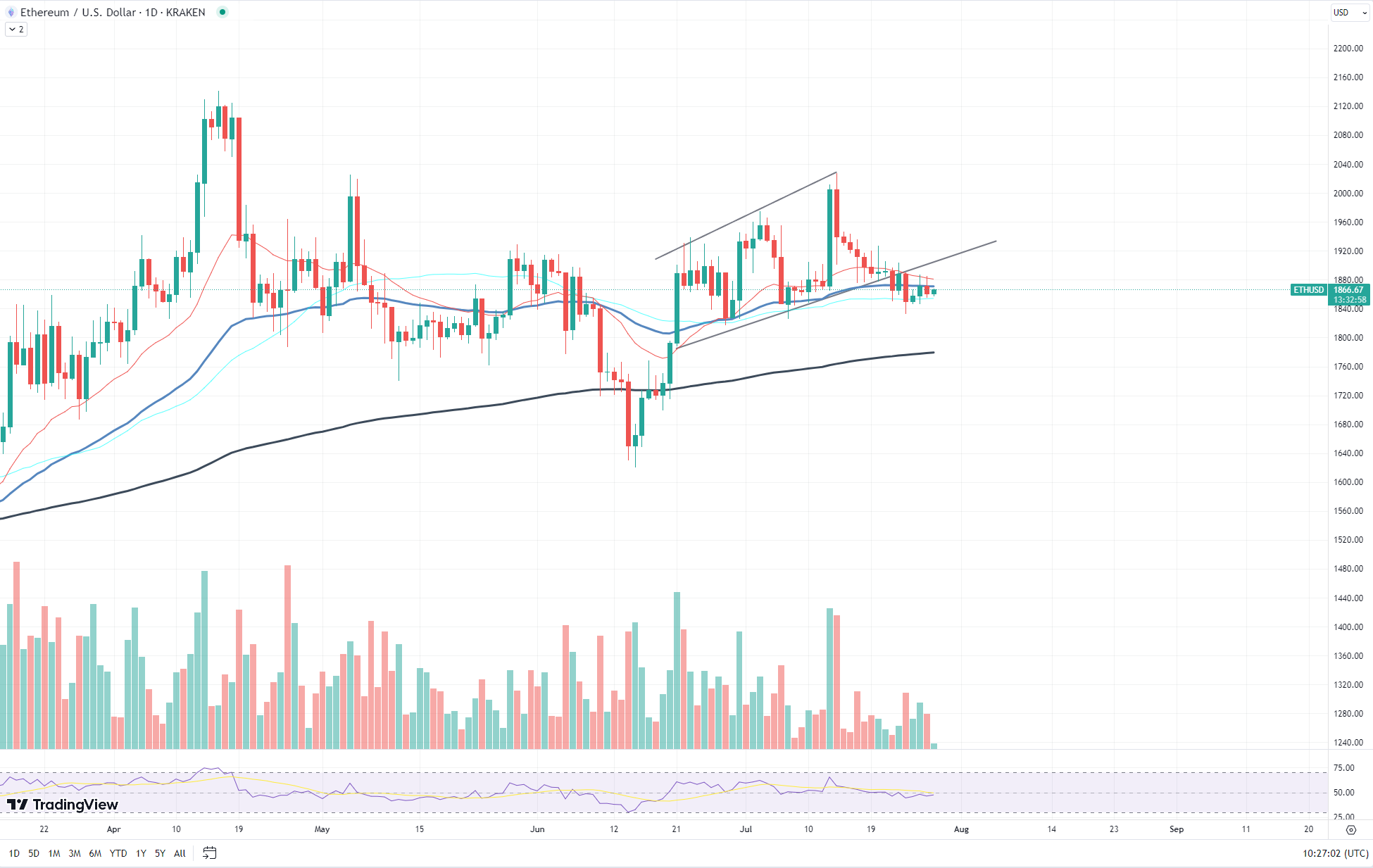 A calendar spread involves buying and selling two options of the same type with the same strike price but with different expiration dates. Risk reversal, on the other hand, is an options strategy that combines buying and selling calls and puts to reduce risk. The fact that both of these sophisticated investment strategies are being used indicates that experienced and knowledgeable investors are getting involved.
The unidentified whale behind these trades has seemingly taken advantage of the lower implied volatility (IV) for the monthly delivery period. In options trading, IV is a measure of the market's expected volatility of a security's price. A lower IV usually indicates a lower expected volatility, suggesting a more stable price.
However, the whale's strategy to go long on both volatility and price can be seen as a bullish sign. This could indicate that the trader expects both an increase in Ethereum's price and a rise in its volatility. This kind of activity is typically a sign that the market is gradually gaining strength, which could suggest a more significant price movement on the horizon.
If these block trades play out as the whale anticipates, we might see an upward swing in Ethereum's price. This substantial movement on the options market could potentially catalyze further bullish activity. It is also a clear sign that despite recent market volatility, long-term confidence in Ethereum's potential remains robust.