One of the most visited websites on finance, trading and investing starts broadcasting U.Today content to its clients via a web interface and mobile applications.
Investing.com adds U.Today as crypto news source
According to the official announcement shared by Investing.com, its ecosystem of trusted information sources welcomes U.Today as a reliable provider of content on Web3, blockchain, cryptocurrencies, AI and so on.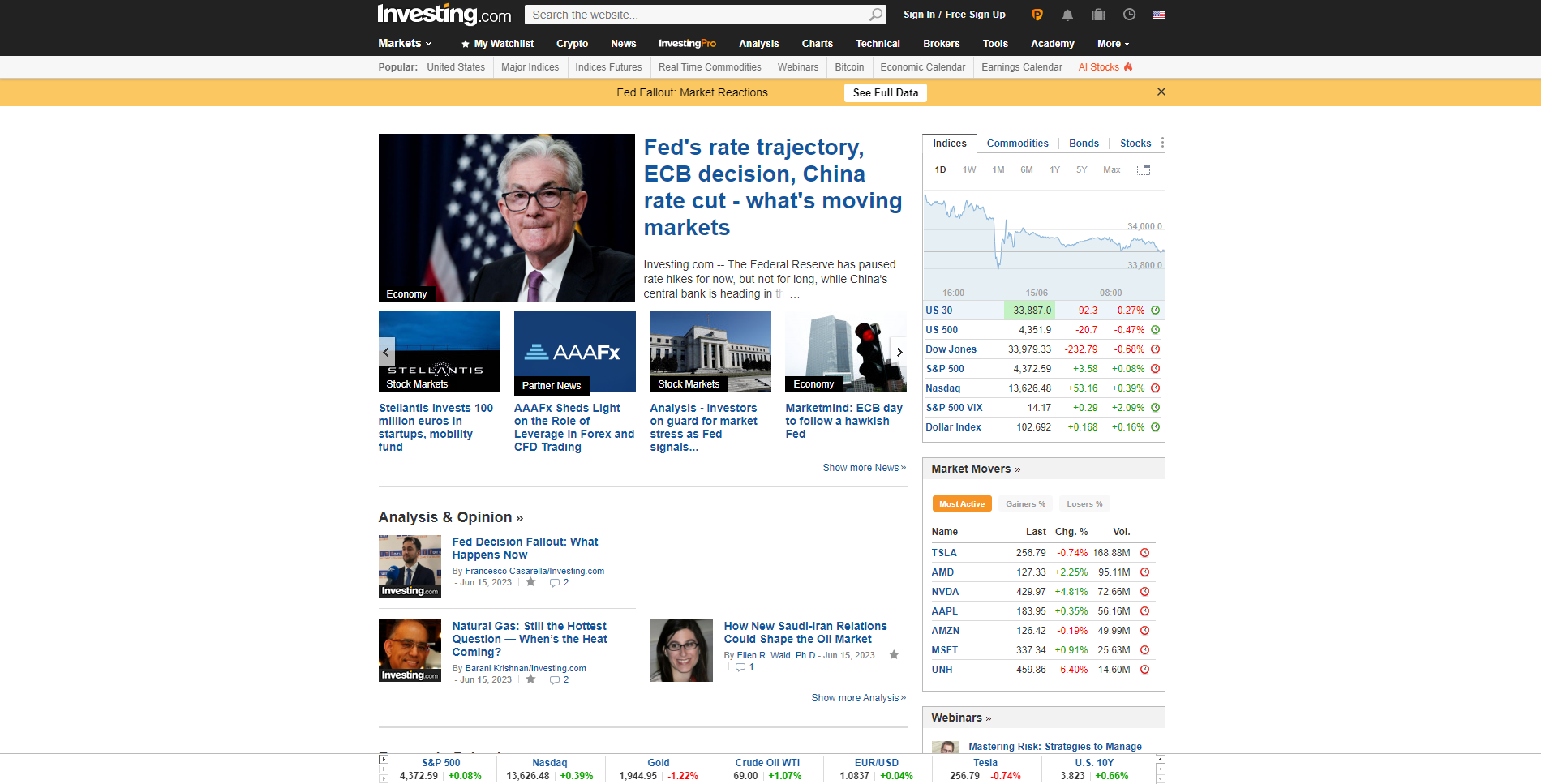 So far, Investing.com only supports two providers of cryptocurrency content. As such, U.Today's integration is a notable milestone for both companies.
Users of free and paid packages on Investing.com will be able to read news articles, product reviews, guides, manuals, how-tos, market research and so on. Also, every day, experienced U.Today editors create news digests to highlight the most crucial events and red-hot trends in crypto.
Image via Investing.com
With U.Today's hand-picked content, Investing.com users can make their trading and investing strategies more flexible and data driven. Trusted by over three million users monthly, U.Today is one of the most reputable cryptocurrency news outlets in the world.
158 million visitors, 16 years on market, dozens of instruments: What is Investing.com?
This collaboration will make U.Today news content even more accessible to hundreds of millions of crypto, Web3 and fintech enthusiasts. U.Today's style of reporting is suitable for readers with various backgrounds, from newcomers to pro traders.
Image by Similarweb
Launched in 2007, Investing.com has amassed a multi-million strong audience from various countries across the globe. It allows every user to customize his or her own newsfeed in order to only see the content that is representative of their investment focus.
Investing.com offers a wide range of technical analysis tools, charts, and educational content. "My Watchlist" mode is designed to allow traders to track the performance of their portfolio in stocks, ETFs, cryptocurrencies and commodities. In the "Brokers" module, users can find the most reliable services for trading and investing.
Image by Investing.com
As the partnership between Investing.com and U.Today gains steam, new generations of traders and investors will be exposed to Web3 instruments and technologies.