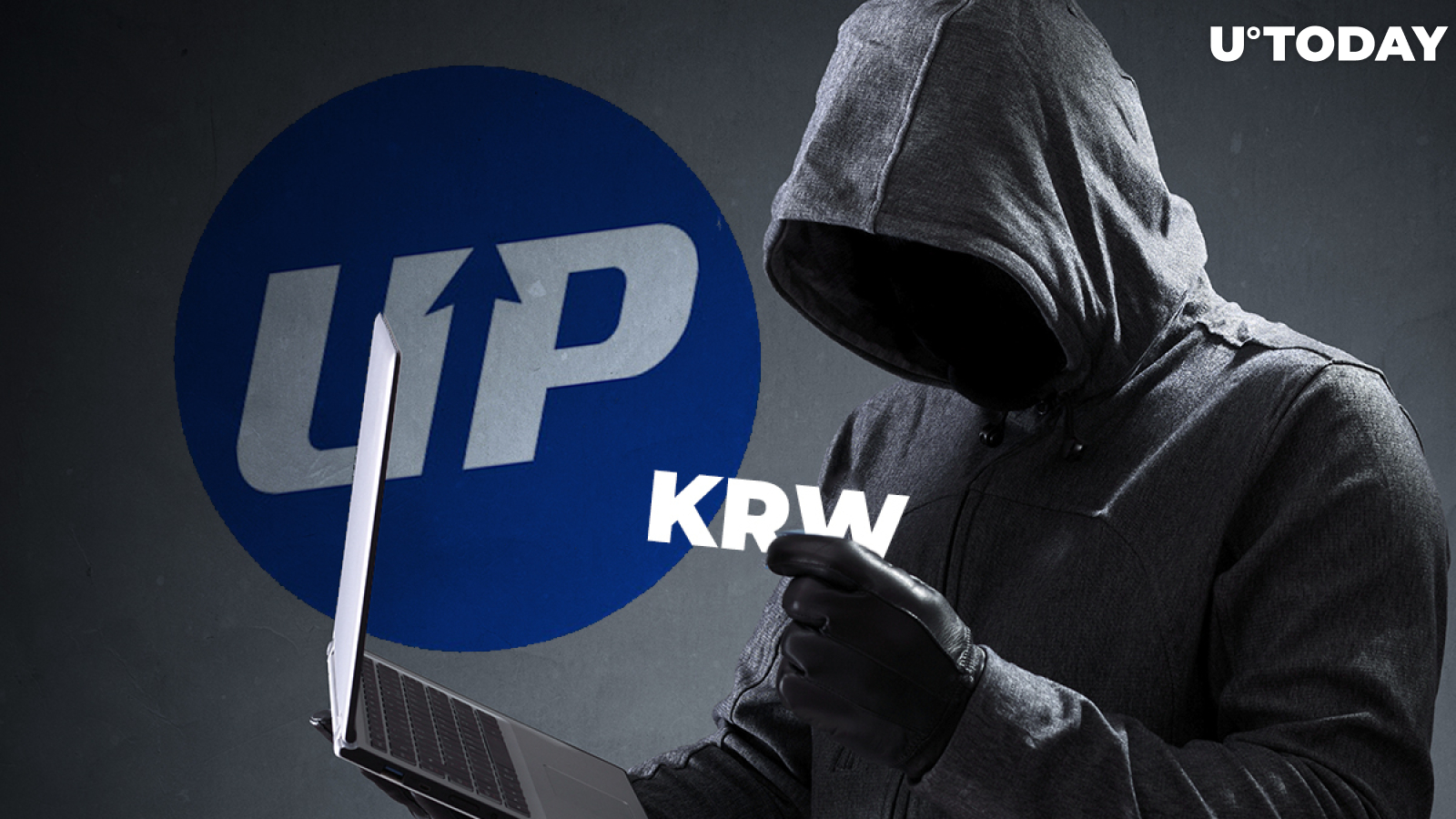 Cover image via www.123rf.com
Earlier today, a Korean news outlet Naver reported that the local UpBit crypto exchange had been hacked and lost around 60 bln won in cryptocurrency.
60 bln won withdrawn to an unknown wallet
Dovey Wan from Primitive Ventures who often posts crypto news from Korea and China, reported that on her Twitter page, providing a link to the Naver article.
Can anybody from Korea confirm this "Upbit Hack" just broke in Korean Naver is legit or not?

According to it Upbit was allegedly hacked for over 60B KRW worth of cryptoasset this time

???https://t.co/ZpaA83gW6x

— Dovey 以德服人 Wan ? ? (@DoveyWan) November 27, 2019
Korea Internet & Security Agency (KISA) is currently investigating this incident

(background: Upbit already obtained the security certificate from KISA last year)

— Dovey 以德服人 Wan ? ? (@DoveyWan) November 27, 2019
A crypto expert and blockchain writer Joseph Young checked the source. He confirms that UpBit has temporarily frozen deposits and withdrawals, which is a normal thing to happen. However, he points out that around $50 mln in ETH (approx. 60 bln KRW) was withdrawn to an unknown wallet.
This was done without a preliminary public notification and this is suspicious, he states.
it says deposits / withdrawals temporarily paused (which isn't so irregular)

and it says around $50m worth of crypto was withdrawn to an unverified wallet. (ETH $48m~ish), rest btt.

a source told naver UPbit always announces before it moves to cold wallet so it is suspicious.

— Joseph Young (@iamjosephyoung) November 27, 2019
After attempting to check the information about a possible hack, Dovey Wan further writes that she has received mixed responses.
Thanks Joseph I got mixed response from local korean contacts

— Dovey 以德服人 Wan ? ? (@DoveyWan) November 27, 2019
A Twitter user @chase__chang cites a more recent article, saying that the amount withdrawn from UpBit is not 60 bln KRW but 92 bln KRW (equal to around $78 mln) in crypto.
A more recent article says: a total of 92B KRW (~78m USD) worth of cryptoassets were withdrawn from Upbit, after the company announced to stop the deposit/withdraw of cryptoassets for the maintenance reason.
https://t.co/iIcDrMSNeC

— Chase Chang (@chase__chang) November 27, 2019
Another indirect confirmation emerges in the comment thread.
My guy from Korea confirms.

— DEBAAS (@debaas) November 27, 2019
According to my Korean desk mate, it seems likely that it was in fact hacked (again), although withdrawals are now reopened.

— Joe XIII [₿ybit Maximalist] (@JosephImb) November 27, 2019
A confirmation emerges
An UpBit representative finally confirms the loss of funds.
Seems like it's confirmed: https://t.co/Evo7HbFCJY

— Philip Arthur Moore ??? (@cryptophilip) November 27, 2019
Joseph Young believes it was an insider job.
UPbit is not using the word "hack" for $51.3 million loss. At this point, considering the possibility of insider job.

— Joseph Young (@iamjosephyoung) November 27, 2019