TMS Network (TMSN) presale is on a run in Q2, 2023. TMS Network (TMSN) has risen significantly as bulls discovered crypto. Meanwhile, Dogecoin (DOGE) and Conflux (CFX), which were in the green zone a few weeks ago, have nosedived.
Binance launches liquidity pool for Dogecoin (DOGE)
Binance has added seven new liquidity pools, including the SHIB/DOGE pool that will benefit the Dogecoin (DOGE) community. According to analysts, the latest liquidity pool can attract more investors to Dogecoin (DOGE), the largest meme coin by market capitalization. However, after witnessing a price increase in the last few days, Dogecoin (DOGE) has fallen to bear activity. The price of Dogecoin (DOGE) has dropped by 15% in the last week. Consequently, Dogecoin (DOGE) is currently changing hands at $0.0790. Additionally, Dogecoin (DOGE) recently suffered a major setback after the test launch of SpaceX's Starship rocket failed. Notably, the SpaceX rocket features Dogecoin (DOGE) mascot on its side, and is considered one of the biggest events involving the meme coin.
Conflux (CFX) is ready to launch a fork of Uniswap v3
Conflux (CFX) recently tabled a proposal to deploy Uniswap Version 3 on its network. The proposal has followed the latest announcement by Binance, which has decided to support the mainnet integration of the Conflux (CFX) network. With this development, Conflux (CFX) aims to attract more users and increase its network activity.
Since Conflux (CFX) is reportedly the only regulatory-compliant blockchain in China, experts believe that this event will allow millions of new users from the country to access the DeFi sector. This, in turn, can increase the adoption of the Conflux (CFX) network. Meanwhile, the price of Conflux (CFX) has suffered a staggering fall of 21% in the last week. At present, Conflux (CFX) is available to trade at $0.29.
TMS Network's (TMSN) supporter base grows rapidly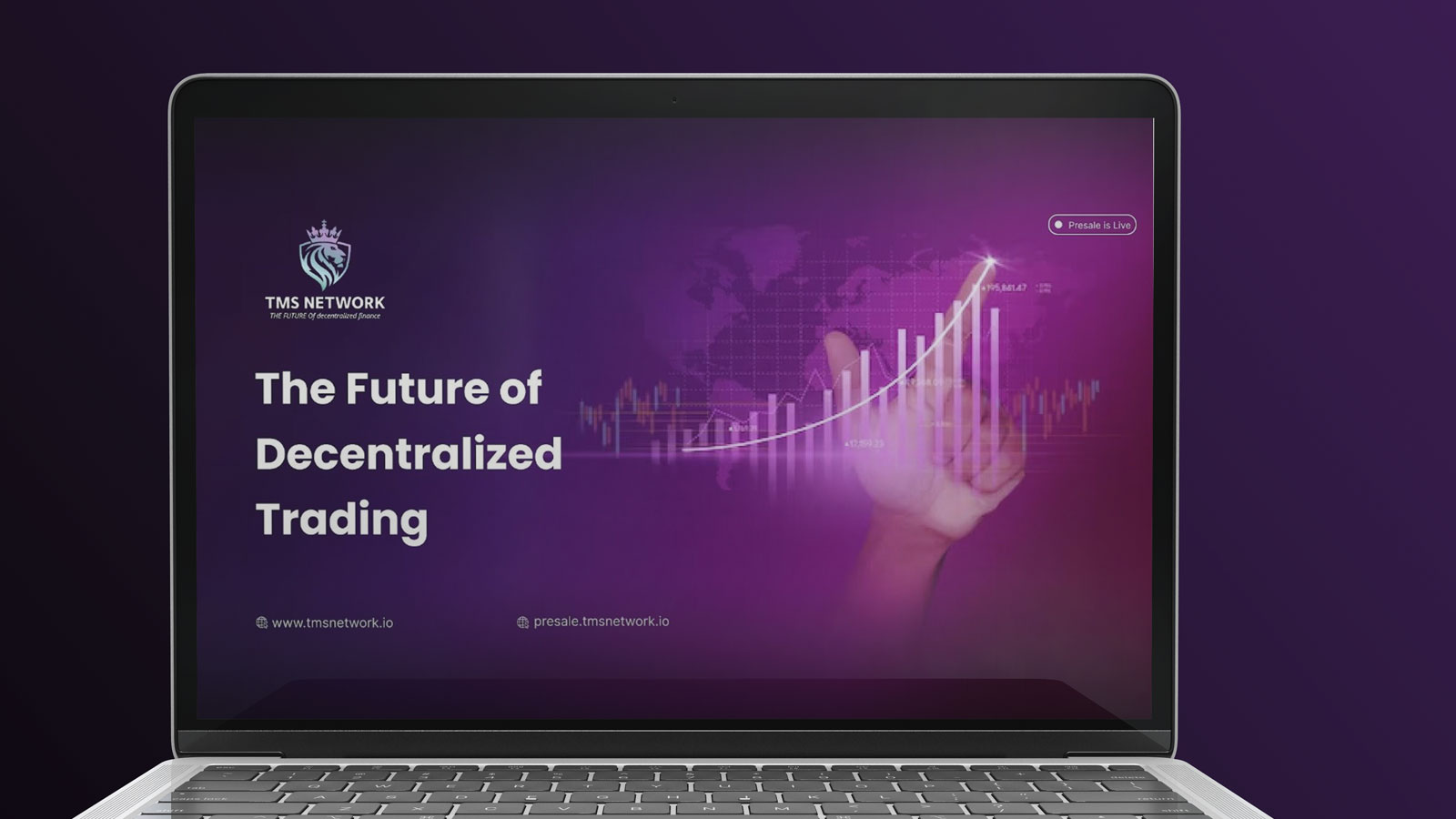 Combining the trading practices of Web2 and Web3, TMS Network (TMSN) has designed a state-of-the-art platform. TMS Network (TMSN) enables the trading of cryptocurrencies and traditional derivatives with a single user interface, and assists in the global transition to a fiat-to-crypto trading model.
This cross-chain platform is equipped with advanced technology that offers price uniformity, superior scalability, institutional-level liquidity, low trading fees, and high transaction speed. TMS Network (TMSN) also boasts other high-end tools, like MT4 and MT5 compatibility bridges, technical indicators, and quants, to assist traders in minimizing risks, managing their investment portfolio, and improving gains.
TMS Network (TMSN) token holders will get a part of the commission levied on each transaction by the platform. This commission-based revenue of the network will automatically get distributed among token holders through smart contracts. Voting rights on important regulations, and access to prestigious Web3 clubs will also be provided to TMSN token holders.
TMS Network (TMSN) smart contracts keep all trading activities free from any manual intervention, stamping out the possibility of fraud. Additionally, all activities on the network are noted on a decentralized ledger.
The initial two stages of TMS Network presale phase are complete, and TMSN tokens are now available to purchase at $0.085.
Presale: https://presale.tmsnetwork.io
Website: https://tmsnetwork.io
Telegram: https://t.me/TMSNetworkIO
Twitter: https://twitter.com/@tmsnetwork_io