SYS Labs, an ecosystem backed by high-performance hybrid L1 blockchain Syscoin (SYS), has confirmed the acquisition of a leading Web3 security company. The two teams will unveil a decentralized social media plaform as a "killer app."
SYS Labs acquires cybersecurity innovator FortKnoxster
According to the official announcement shared by SYS Labs, it concludes the acquisition of top-tier blockchain cybersecurity firm FortKnoxster. The collaboration will merge the benefits of the leading-edge tech of FortKnoxster and Syscoin (SYS) blockchain.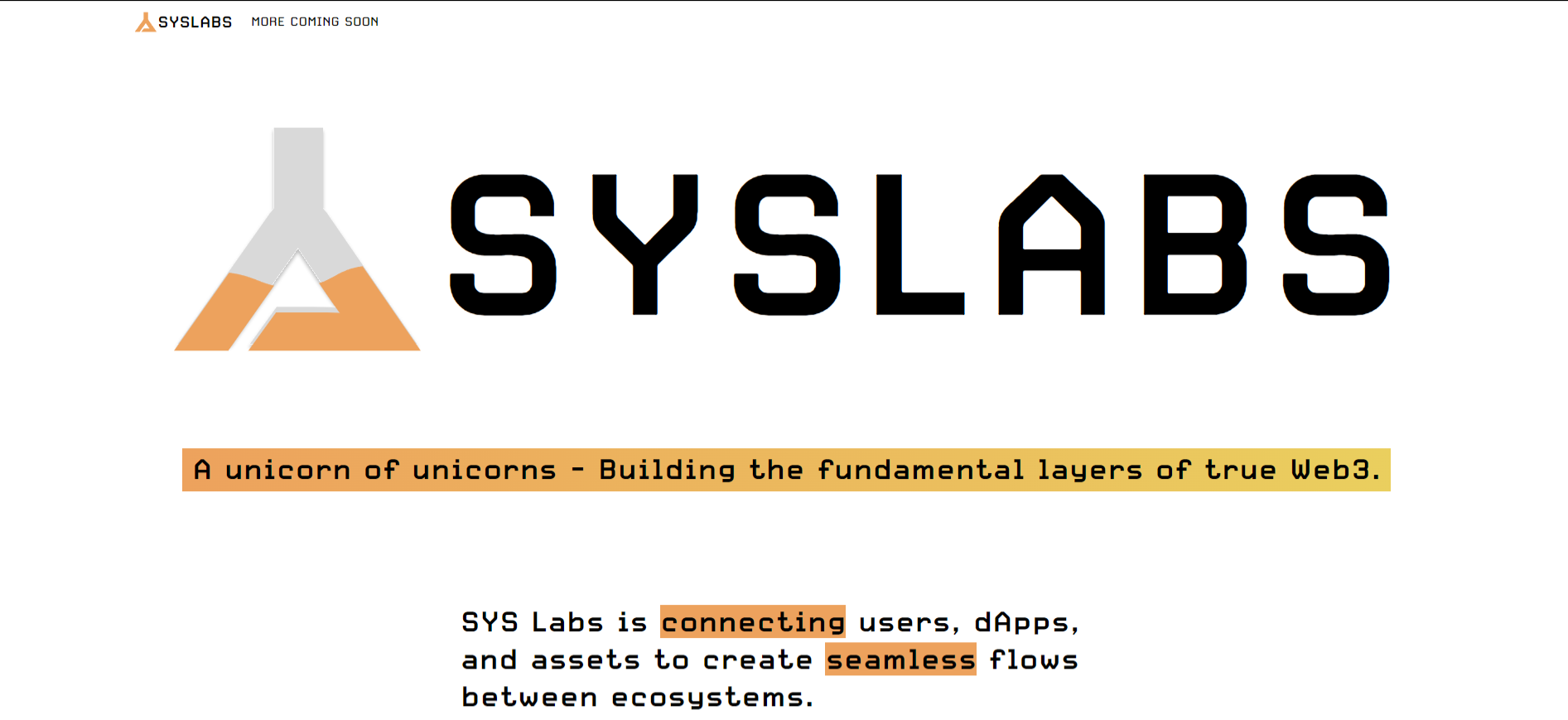 With the new integration, the two firms will deliver novel designs for the Web3 segment, in the spheres of decentralized marketplaces, social media apps and so on.
FortKnoxster CEO and co-founder Niels Klitsgaard stresses that the acquisition by SYS Labs is a watershed milestone for his company in terms of technical progress and massive adoption:
The acquisition by SYS Labs is an exciting milestone for our company and validates the hard work our team has dedicated to building innovative technologies. This assimilation marks a new chapter for our potential, because SYS Labs has what it takes to ensure the future development, expansion, and awareness of our mission.
The FortKnoxster team will be hosting an "Ask Me Anything" session this Friday (April 7, 2023) to cover all the details of the acquisition and what is next for the product and its community.
New protocol SuperDapp goes live, FKX swap announced
New-gen AI-powered social crypto decentralized application named SuperDapp will be the first product in the collaboration between FortKnoxster and SYS Labs.
SYS Labs President Jagdeep Sidhu is excited by the opportunities the application will unlock for social media users globally and enthusiasts of decentralization:
The potential unlocked by merging our technologies is already driving the expansion of Syscoin's ecosystem. 'Everything apps' like what you might find in some Asian markets have piqued much interest lately; SuperDapp will answer the need for many of these capabilities upon its Q2 2023 release, expanding further as we pursue an exciting roadmap.
Every holder of FKX, the core native cryptocurrency of FortKnoxster protocol, will be able to seamlessly swap it with the new in-app cryptocurrency of the SuperDapp application.