XLM, the native cryptocurrency of the Stellar blockchain, increased by more than 11% even though the entire crypto market traded poorly over the weekend.
The crypto market fell toward the weekend as a result of the SEC delaying its decision on Bitcoin spot ETF applications.
XLM also fell but swiftly recovered on Sept. 3, when Stellar announced in an X post that an impending shift or innovation was getting underway.
In an X post on Sept. 2, Stellar teased "something cool" that would be released in the following 10 days from the date, which would be Sept. 12.
While not specifying what it may be, Stellar implied that it was a development that would create enthusiasm.
"Something cool is dropping in 10 days. Get ready to gear up for a change that's got us all excited. Stay curious," it stated.
The Stellar community is anticipating the announcement with bated breath and has already begun a countdown to it.
XLM price action
XLM was up 10% in the last 24 hours to $0.125 at the time of writing. The token has also gained 4.82% in the last seven days.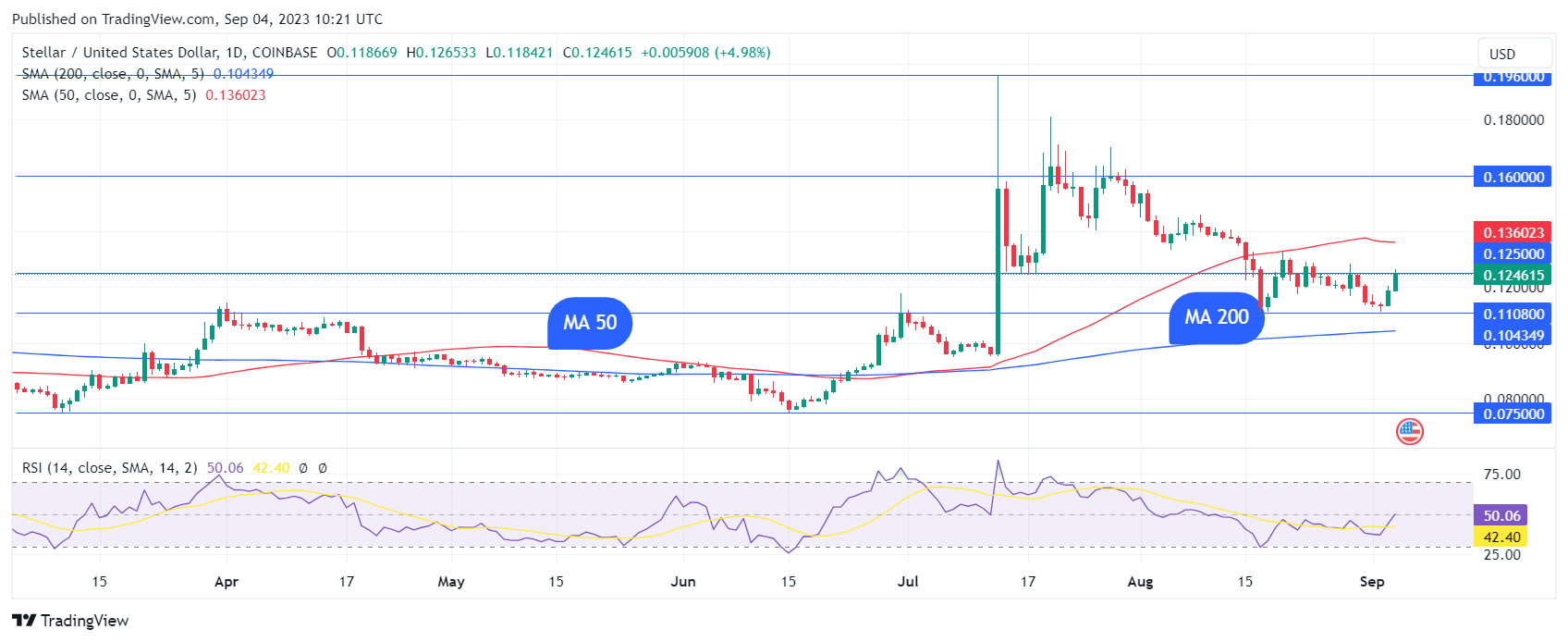 Stellar is now one of the top three daily gainers among the top 100 cryptocurrencies by market capitalization, thanks to its recent increases.
XLM's 24-hour trading volume also increased by 163%, with approximately $160 million swapped as traders flocked into the market to profit.
After days of declines, XLM began a recovery on Sept. 3, which was sustained until press time, hitting intraday highs of $0.126.
On the upside, the range between $0.128 and $0.133 holds the key to further upside gains for XLM. On the other hand, XLM seems to be confirming support near the $0.11 base.