Shiba Inu's price spike was followed by the strong increase in market interest after strong buying power was present on whale-tier wallets.
Previously, whale activity was highly present on the Shiba Inu market, with the largest Ethereum wallet continuously operating with the meme-based token. In a period of global cryptocurrency market correction, whales dropped almost 50% of their previous holdings.
According to more actual data, whales have recovered their previous holdings and now own approximately $2 billion worth of tokens. Part of Shiba Inu's whale holdings have increased drastically since its previous ATH.
Shiba Inu has been trading at $0.000088; its previous ATH was only a month ago. It has lost more than 50% of its value since then. But due to the swift recovery of the altcoin market, Shiba Inu whales have started to push the token forward by buying significant amounts on the market.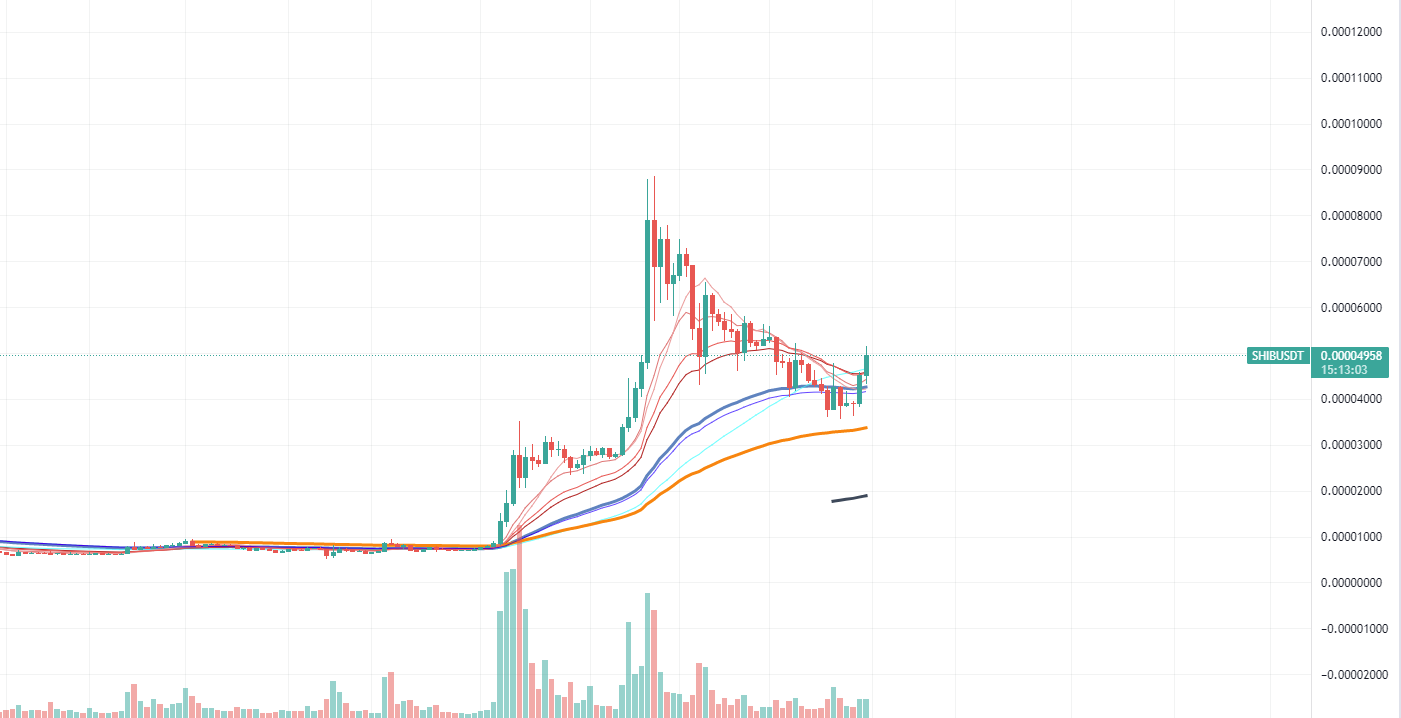 Currently, Shiba Inu is trading at a 25% premium compared to the most recent price. On-chain data suggests that short-term traders have not yet entered the market, which means that whales are still in control of the current trend.
Previously, U.Today reported that whales' holdings of Shiba Inu increased by 42% percent in just one day, which was considered a strong fundamental indicator for Shiba Inu that showed rapid growth the next day.