Behind the scenes of the Shiba Inu token (SHIB), a noteworthy surge of activity has emerged, closely tied to the actions of major token holders, often referred to as "whales" in the crypto community.
Data from IntoTheBlock reveals a remarkable 210% increase in SHIB outflows from whale wallets over the past 24 hours. The exodus of Shiba Inu tokens from these wallets increased by 216.45 billion SHIB, which is 210% more than the day before. In total, 425.7 billion Shiba Inu tokens flowed out from such wallets during the period under review, equivalent to almost $3 million.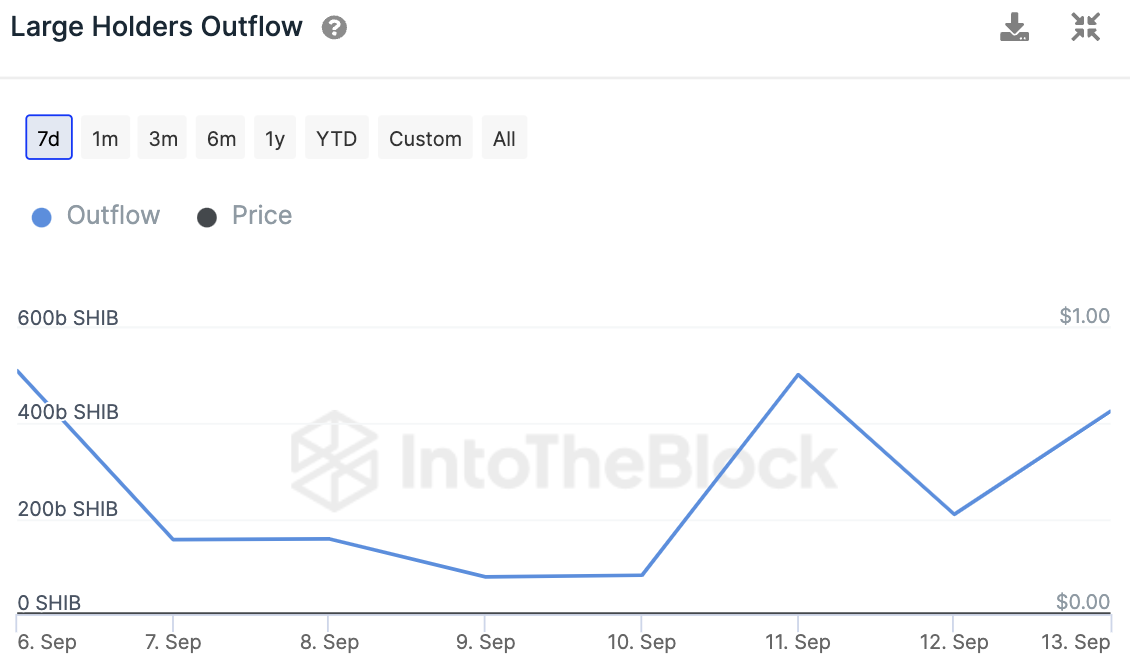 What adds an interesting twist to this story is the nature of these major SHIB holders, primarily centralized exchanges and trading platforms. The top five largest known SHIB addresses include a burn address, Cryptocom exchange, two addresses belonging to Binance and one in the possession of Robinhood.
Traditionally, outflows from large wallets are seen as bearish signals, indicating selling pressure. However, given that the primary SHIB holders are exchanges and platforms, their outflows may actually indicate increased buying activity, a positive sign for the token.
Pivotal question
The crux of the matter lies in deciphering the purpose behind this whale movement: is it a concerted effort to offload holdings, or conversely, a sign of substantial purchases? The answer to this question holds the key to SHIB's future price trajectory.
As the SHIB community closely monitors these developments, all eyes are on the Shiba Inu price chart to uncover the true implications of this on-chain surge.