The Shiba Inu network recently experienced a steep drop in the token burn, falling below the 1 million token threshold. This marked one of the lowest values observed on the network in recent days.
A token burn, in the world of cryptocurrencies, refers to the process of destroying or "burning" tokens to reduce the overall supply and increase the asset's value. A drop in token burning could indicate a decline in demand for the asset and a decrease in investor confidence.
The rapid drop in token burning for Shiba Inu (SHIB) could be tied to its recent price performance, which has been far from impressive. The asset lost around 20% of its value as whales began to take profits massively. The recent dip in price has likely contributed to the decline in token burning as well.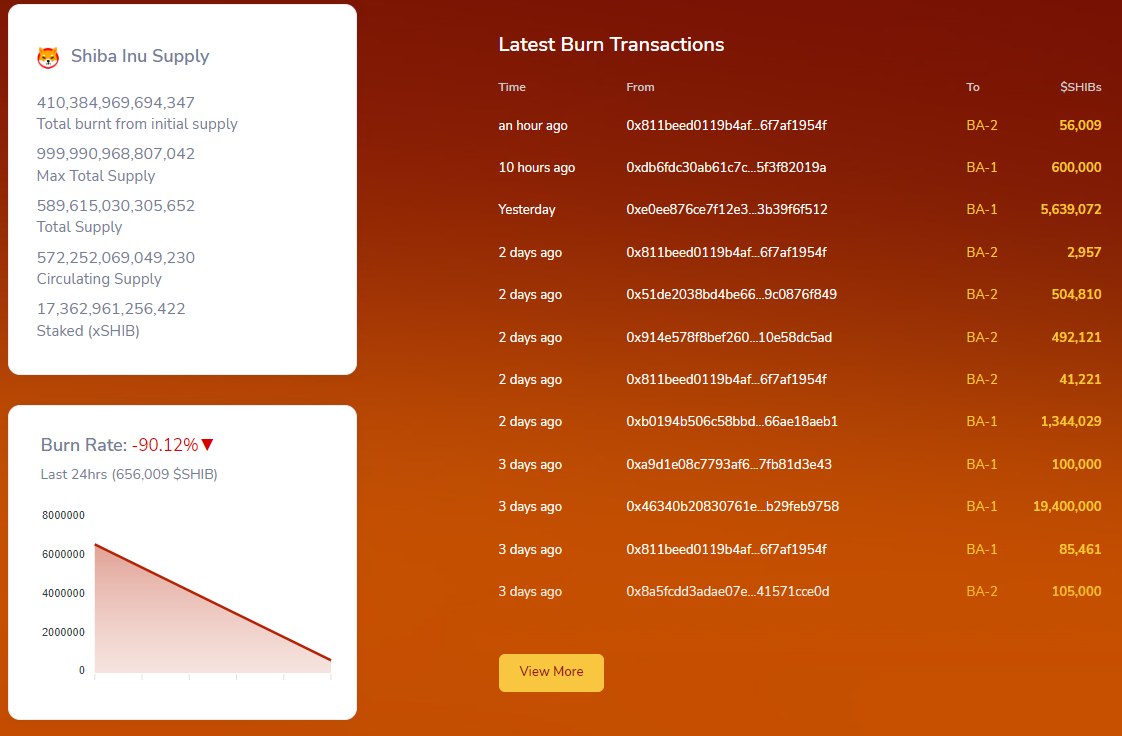 However, despite the recent drop in token burning, Shiba Inu (SHIB) has shown impressive gains in the past few months. The asset has been among the top performers on the market and has gained a lot of attention from investors and traders alike.
In January, the asset saw a tremendous rally and recorded impressive gains, much like other assets like Dogecoin and Solana. The market rally was fueled by increased interest from retail investors and growing hype around the meme token market.
However, as the market rally slowed down, some investors began to take profits, and the price of Shiba Inu (SHIB) began to decline. The decline in price was further amplified by the recent drop in token burning, causing alarm among retail investors. By press time, the downward pressure had faded.