The Shiba Inu (SHIB) token burn rate has experienced a staggering 30,000% increase after a massive 1.5 billion SHIB tokens were burned recently. This unexpected spike in the burn rate comes amid a recovering cryptocurrency market and could be an indication of a resurgence in network activity.
A daily burn rate of over 1.5 billion SHIB tokens can potentially lead to a significant reduction in the token's supply. In the past, burning 100 million SHIB tokens did not have a substantial impact on the asset's value, given its enormous circulating supply of 573 trillion tokens. However, with a daily burn rate of at least one billion SHIB, the market could experience a noticeable effect.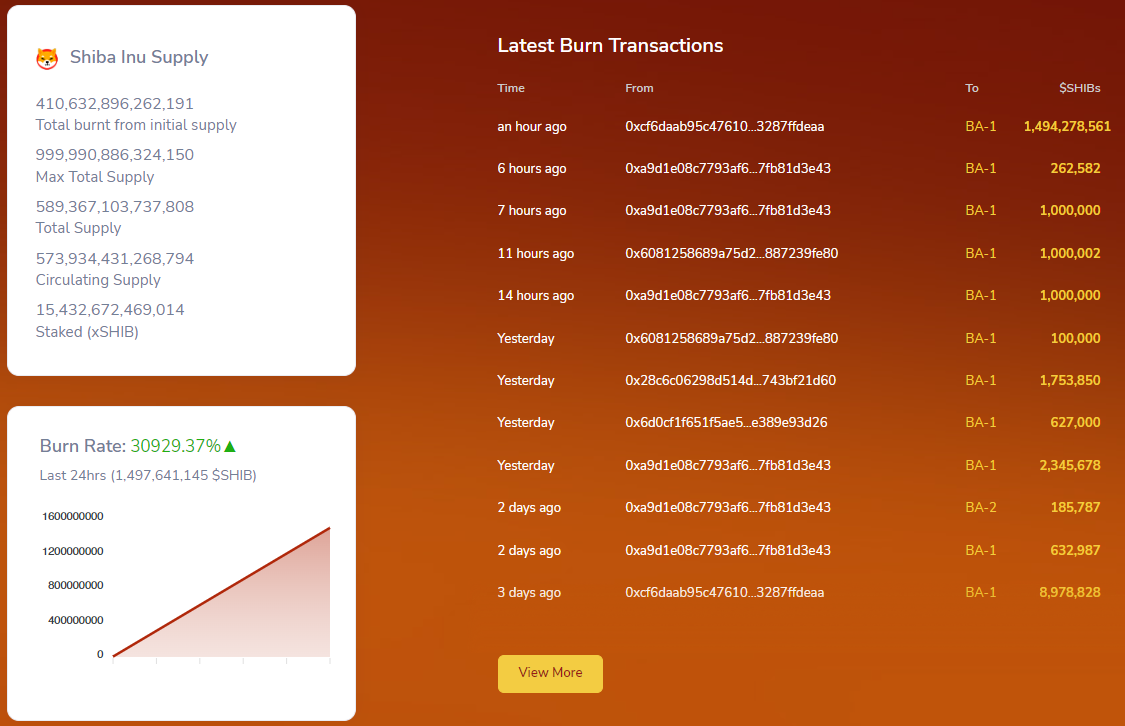 So far, a total of 410 trillion SHIB tokens have been burned. Despite the substantial burning event, the price of the meme token has not reacted accordingly and continues to move within a nonvolatile local uptrend.
The increase in the SHIB token burn rate can be considered a positive development for the Shiba Inu community, as it will contribute to a decrease in the overall supply of tokens. In turn, this may eventually lead to an increase in demand and, consequently, a rise in the token's price. It is essential for investors to monitor the burn rate and its potential effects on the market, as it could significantly impact the token's future performance.
The Shiba Inu ecosystem has faced challenges in recent times, with some on-chain metrics losing momentum despite a price spike a few weeks ago. This latest development in the SHIB token burn rate could signal a turning point for the meme token and possibly trigger renewed interest from investors.