EOS has been one of the best gainers in the latest bull rally, posting gains of more than 40% over the last 7 days and completing a very important bearish retracement, which is healthy for the mini uptrend that started after the low at $1.55.
Chart Analysis – EOS/USD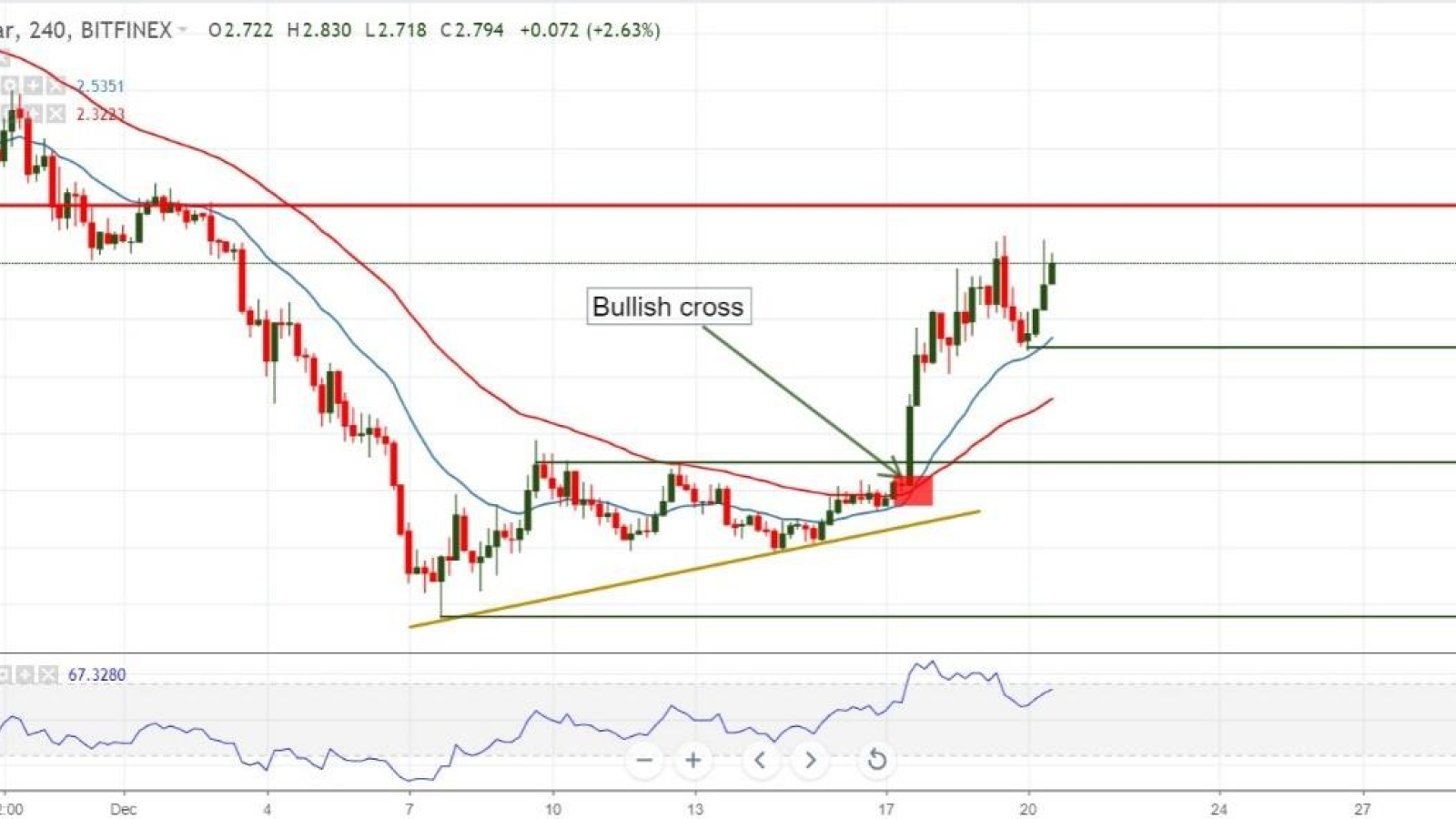 Currently trading at $2.80, EOS has established support at 2.50 and seems set to reach the key mark at 3.00. For that to happen, the first barrier that needs to be broken is the top at 2.90, which rejected the price twice in the recent period.
Given that a bearish correction was just completed, and the price is no longer overextended, but also that we have a good support now (2.50), we favor a break of the current top and a move into 3.00 and above. A break of 2.50 would invalidate such a scenario, at least for the time being.
Support zone: 2.50
Resistance zone: 2.90 – 3.00
Most likely scenario: push into 3.00 and above
Alternate scenario: move below 2.50 that finds support at the 50 period EMA