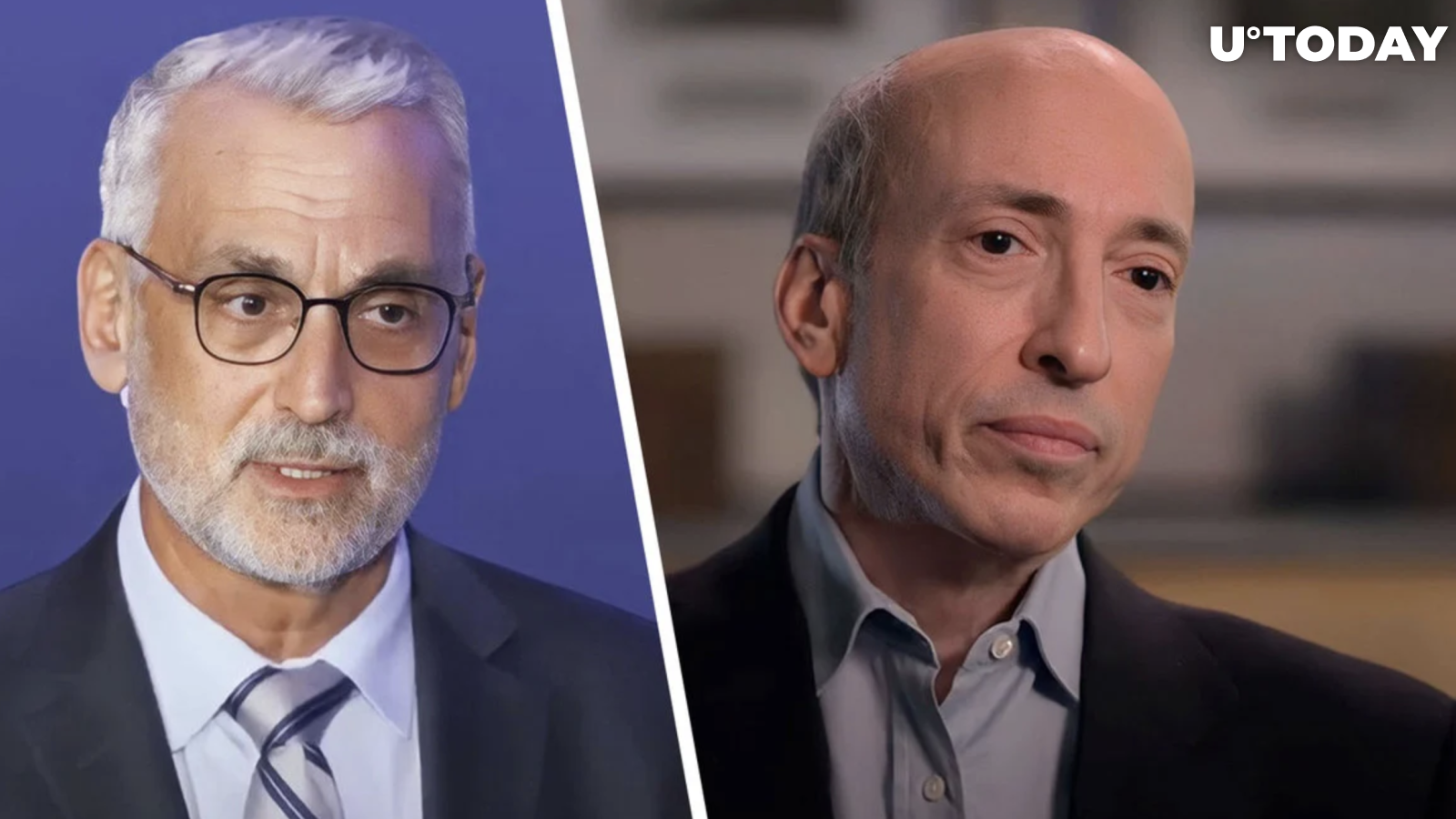 Cover image via www.youtube.com
Stuart Alderoty, Ripple's general counsel, has expressed concerns over SEC Chairman Gary Gensler's upcoming Congressional testimony on cryptocurrencies.
The advanced disclosure of the Chairman's statements portrays crypto assets primarily as securities.
Alderoty refutes Gensler's assertion, accusing him of intending to lie to Congress. The lawyer cites a July decision from the Ripple case, which did not recognize secondary XRP sales as investment contrast.
Gensler's testimony
Gensler's pre-released testimony suggests a firm stance on most crypto assets meeting the "investment contract" criterion set by securities law.
He stated that investors and issuers in crypto asset securities markets are equally deserving of the protections afforded by securities laws, implying comprehensive compliance with these laws by crypto intermediaries.
However, Gensler avoided commenting on active litigation, focusing on the applicability of existing rules and proposals to increase safeguarding in trading platforms and investment advisories dealing with crypto assets.
Despite the implied broad sweep of securities laws over crypto tokens, he did not expressly prejudge any individual token.
Alderoty's critiques of Gensler's approach
Alderoty has been a vocal critic of Gensler's views in the past, even likening the SEC Chairman to a "flat-earther" for his alleged misunderstanding of the cryptocurrency industry. He also previously accused Gensler of not fully understanding the law, pointing to misstatements made before the U.S. Senate Banking Committee regarding the criteria used by the Supreme Court to determine whether a token is an unregistered security.