Prominent trader Andrew Kang has acquired nearly 800,000 ARB tokens, valued at approximately $1 million. Kang's interest in Arbitrum was hinted at through a tweet, in which he discussed the project despite the uncertainty surrounding the token. The controversy arose when the foundation behind Arbitrum proposed allocating an additional 750 million ARB for project expenses without consulting users.
Kang's investments appear to pay off in the long term, as his portfolio is now estimated to be worth $4 million, with $3.5 million invested exclusively in the Arbitrum network. The Arbitrum tokens he purchased are currently valued at around $918,000.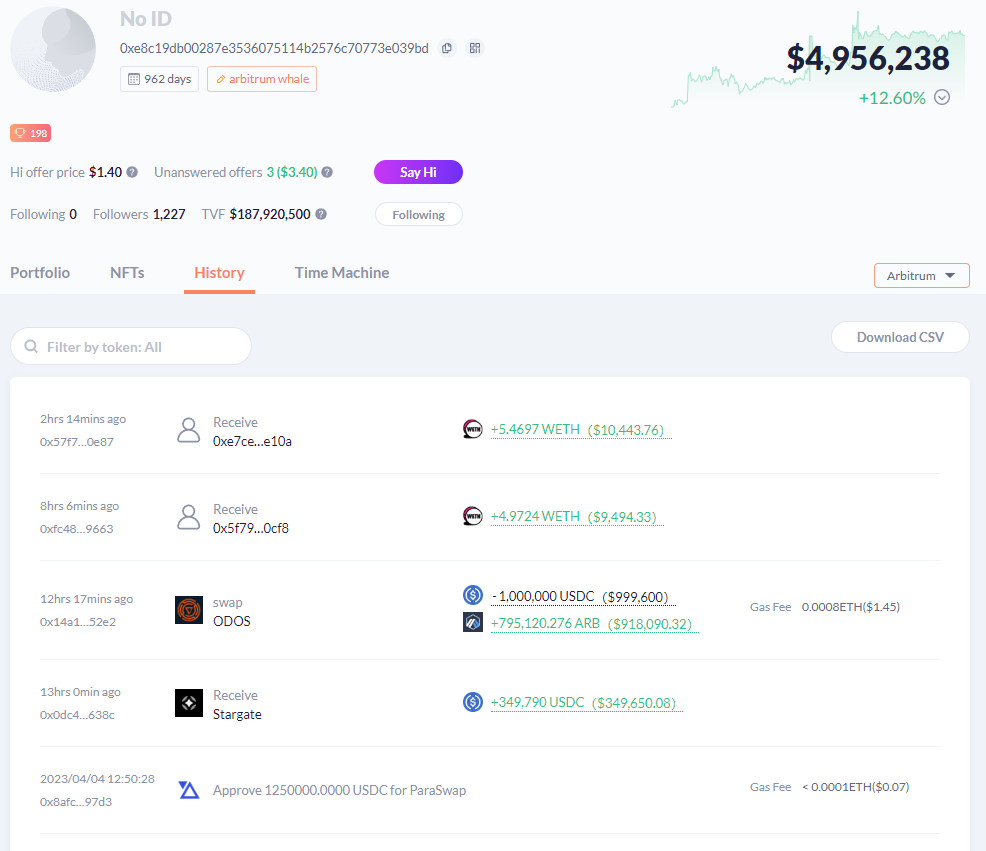 Arbitrum has been facing some challenges in the market due to the controversial proposal. However, Kang's decision to invest a significant sum in ARB tokens could be seen as a vote of confidence in the project. This move may encourage other investors to reconsider their positions on Arbitrum and potentially follow Kang's lead.
The foundation's proposal to allocate additional ARB tokens sparked concerns about the project's decentralized nature and overall transparency. Critics argue that the foundation should have consulted users before making such a substantial decision, as some part of the allocation was used prior to the voting.
Despite the controversy, Kang's investment highlights that some investors still believe in Arbitrum's potential. His decision to invest a large sum of money in ARB tokens indicates that he sees potential in the project, even with the current uncertainty surrounding it.
Kang's substantial investment in Arbitrum could also influence the overall sentiment around the project. As more traders and investors become aware of his decision, they may reevaluate their positions and potentially increase their exposure to ARB tokens.