ProfitTrailer develops trading bots for both spot and derivatives exchanges. It offers a user-friendly automated trading environment for advanced traders and newbies.
All devices, all platforms
A crypto trading bot is an algorithm that initiates and finalizes trades in place of a trader. Its performance is based on thoroughly designed technical analysis patterns. ProfitTrailer, a licensed trading bot product, has had skin in the game since 2017 and has 30,000 users on board so far. It works on a wide range of devices, both desktop and mobile. Graphic user interfaces (GUI) are available for Windows-, MacOS- and Linux-based machines.
ProfitTrailer can be implemented on every top cryptocurrency trading environment. Should you prefer a centralized (Poloniex, Bittrex) or decentralized (Binance DEX), global (Binance) or local (Binance US, Binance Jersey), spot (KuCoin, Huobi) or derivatives (Binance Futures, ByBit, BitMEX) platform, the trading bot by ProfitTrailer will be useful in digital assets trading for you.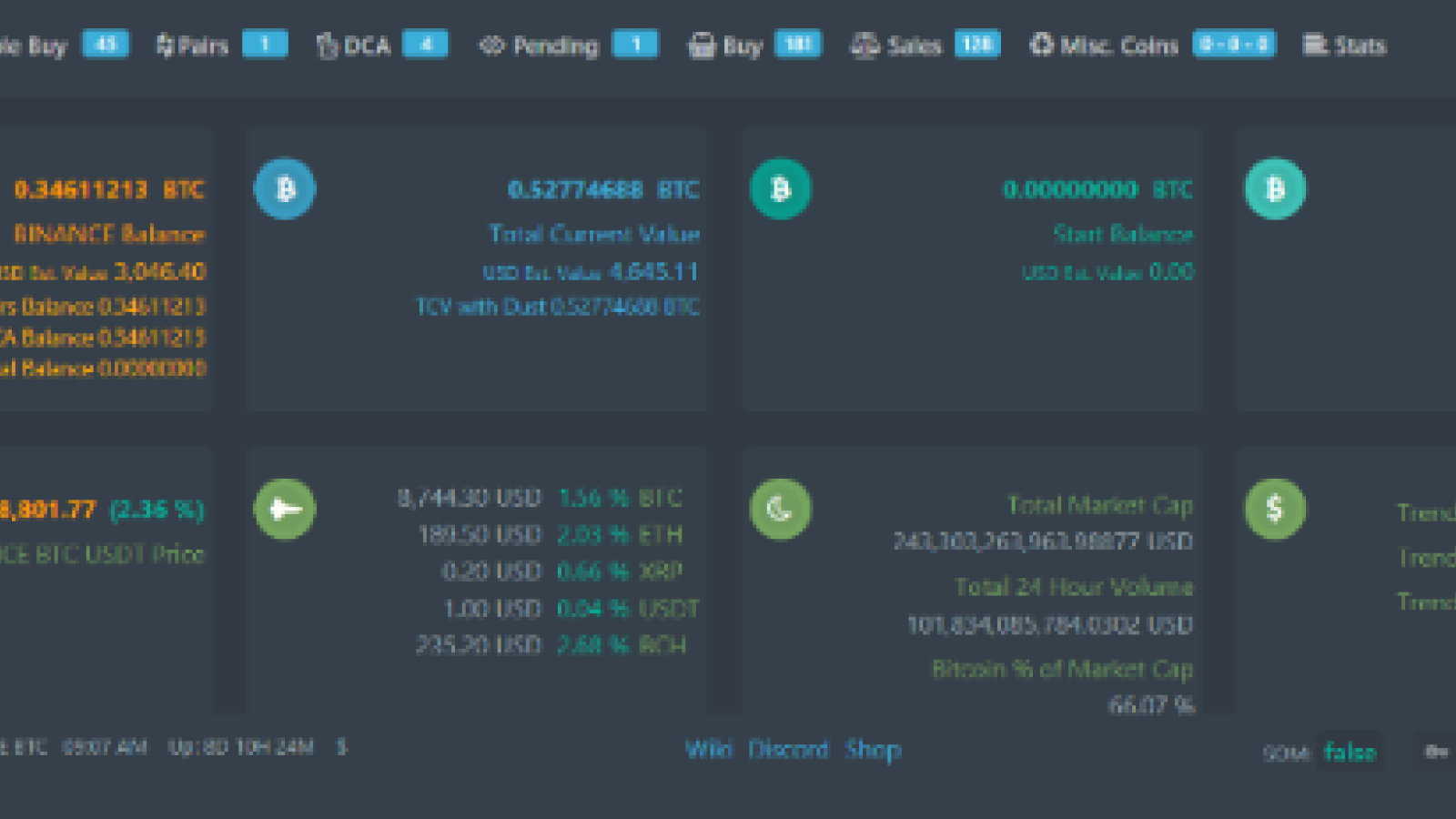 Great community
A solid and passionate community around the product is an inevitable part of its success. With ProfitTrailer, this mantra works perfectly. The project team is particularly proud of the Discord community with more than 12,200 traders.
Here you can get the true wisdom of the crowd when sharing your trading ideas, demonstrating your gains and discussing up-to-date news in the cryptocurrency and blockchain sectors. Its social media communities are also wide and passionate.
Another advantage of the ProfitTrailer product is its support department. Its dedicated support staff responds to customers 24/7 and is always ready to resolve any issue traders incur. The product team also anxiously awaits your feedback through a special form or by e-mail.
Find your perfect pricing
At press time, ProfitTrailer offers free and paid licenses. Free trading licenses for Binance and Binance Futures as well as for Bybit are available from day one for all registered users. These licenses include two bots each, live support on Discord, five saved configurations, 40+ buy/sell strategies, statistics, signal subscriptions and notifications. Furthermore, users can order a paper trading strategy for no fee.
Paid licenses cover every supported trading platform and offer an extended toolkit of strategies, configurations and subscriptions. Prices start from 30 EUR/month.
For Basic and Advanced plans, lifetime contracts are also available for 799 EUR and 999 EUR respectively. This is the key feature of ProfitTrailer: you need only one license to access automated trading on a plethora of top-notch exchanges.