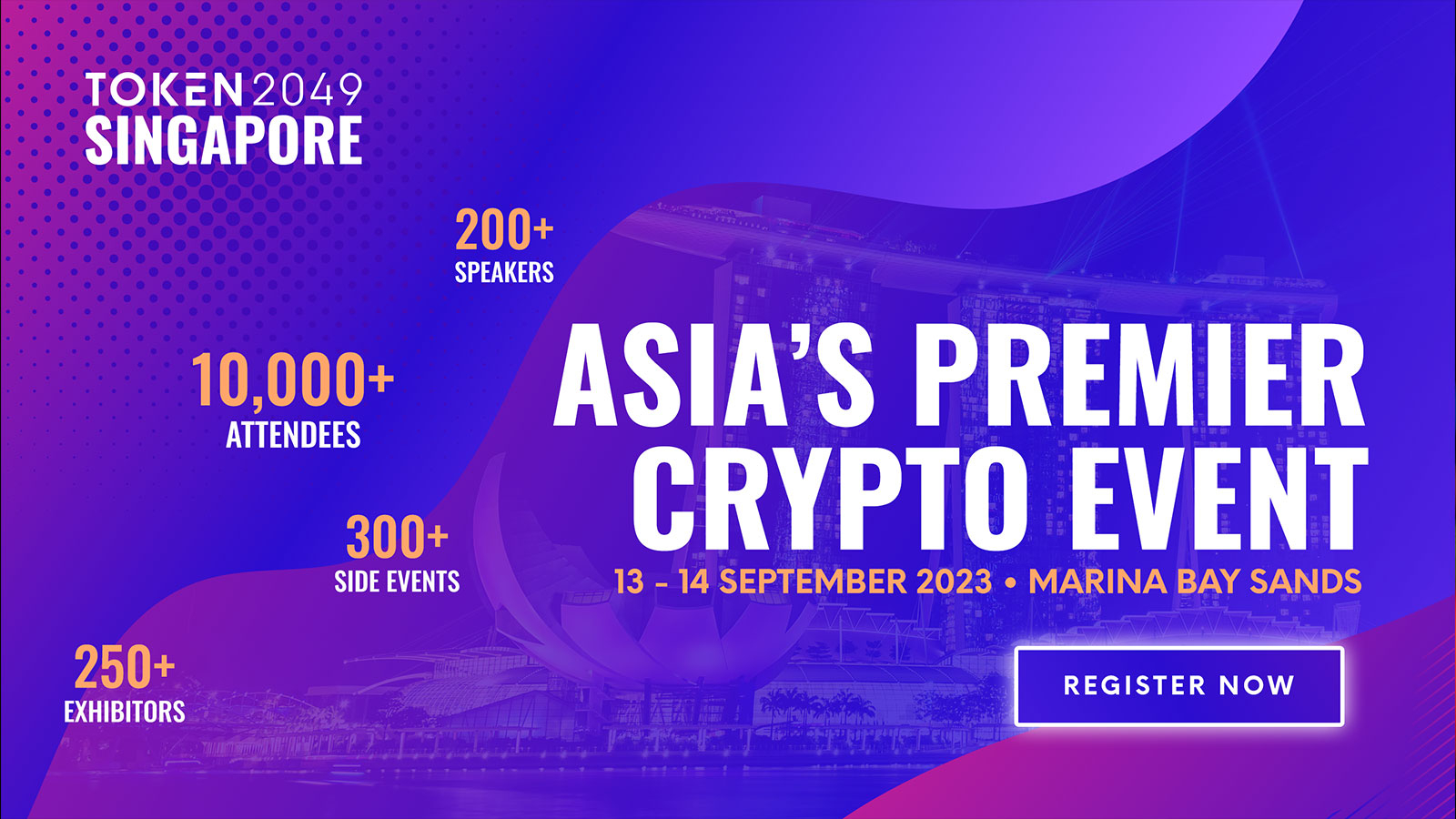 Press Release
The cover image and all the rights belong to the client ordering given press release
World's largest Web3 event sold out with 10,000+ attendees from 5,000+ companies, 300+ exhibitors, 250 speakers and 450+ side events participating in the industry's largest international gathering of the year
SINGAPORE — 21 September 2023 — TOKEN2049, Asia's premier Web3 and crypto conference, welcomed a record-breaking 10,000+ global attendees for its recently concluded Singapore edition. As the global crypto community descended on the city-state, attendees experienced an expansive range of over 450 side events, workshops, and exclusive networking opportunities throughout TOKEN2049 Week. With a remarkable 80% of its attendees flying in from overseas, hailing from over 120 countries, to take part, TOKEN2049 Singapore has reflected the vibrance and continued innovation of the global crypto industry as it took place at the heart of Asia's fintech hub.
As industry movers-and-shakers took stage at the critical platform to expound on the future of the industry, new releases from various exhibitors showcased exciting, forward-looking innovations that continue to push the frontier of the global financial technology ecosystem. Some standouts include LayerZero's partnership with Google Cloud, Circle's partnership with Southeast Asian superapp Grab and Huobi's rebranding to HTX, amongst many more ground-breaking announcements.
TOKEN2049 Week reached its grand finale with an unforgettable night at the official after party, AFTER 2049, held atop the iconic Marina Bay Sands rooftop. The exclusive event offered awe-inspiring panoramic views with a spectacular lineup of international house DJs, setting a new benchmark for extraordinary nightlife experiences.
Reflecting on the phenomenal success of TOKEN2049, Alex Fiskum, Co-Founder of TOKEN2049 said: "What an incredible week it was! TOKEN2049 Singapore brought together well over 10,000 attendees, 5,000 companies, and 300 exhibitors, creating the largest global crypto gathering of the year. It's truly inspiring to witness how buzzing and vibrant the crypto community remains in spite of challenging market conditions. The feedback has been overwhelmingly positive, and now, our focus is on Dubai, where we aim to provide the industry's largest community with an exceptional new experience."
Following the remarkable success of TOKEN2049 Singapore, TOKEN2049 will expand to host its inaugural Dubai edition taking place from 18-19 April 2024. Held at Madinat Jumeirah, a world-class, luxury five-star resort, TOKEN2049 Dubai sets the stage for prolific industry leaders, global entrepreneurs, builders, and thousands of crypto enthusiasts to congregate and transform the city into a lively hub of Web3 innovation.
TOKEN2049 will return to Singapore next year on 18-19 September, promising an even grander and more immersive experience at the Marina Bay Sands.
For more information and continuous updates on TOKEN2049, please visit: https://www.token2049.com/