From the very beginning of its inception, the Newdex team has envisioned the creation of a one-stop service Defi infrastructure that would leverage the revolutionary technology of Blockhain. In doing so, they have rigorously explored opportunities in various spheres which resulted in the development of a decentralized exchange based on EOS. Despite the prevailing dismal market conditions of the time, Newdex prospered to become one of the largest decentralized exchanges in the world in terms of daily users and trading volume.
Decentralized Exchange
Let us now take a look back at Newdex's previous year and explore the different milestones that made them one of the most successful decentralized exchange (DEX) in the industry. Newdex had the unique advantage of being a first-mover among EOS DEXs giving them the opportunity to attract many projects to launch exclusively on their platform which eventually made them one of the largest DEXs on EOS. According to umeng.com, Newdex's Daily Average Users matches second-tier Centralized Exchanges.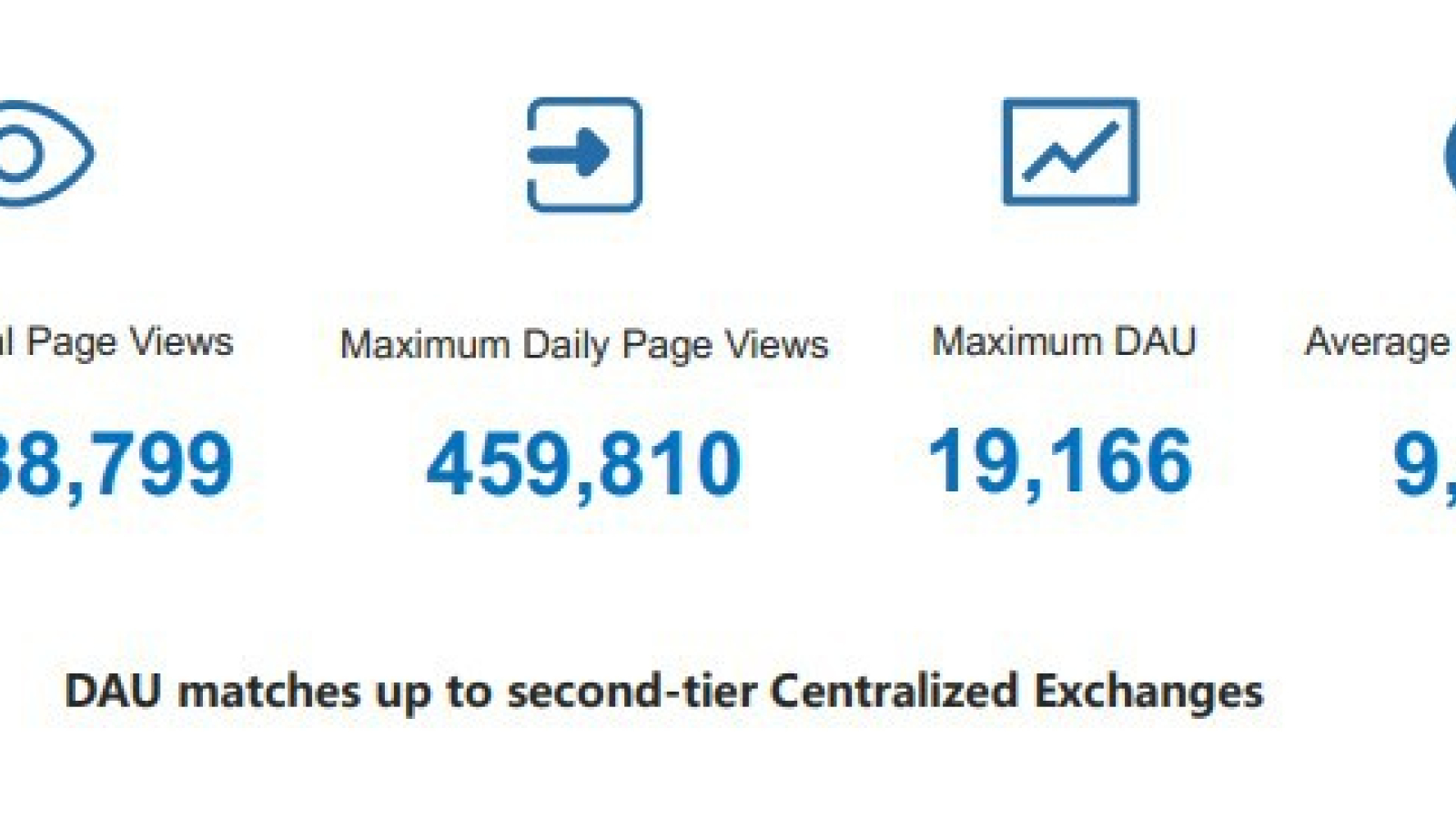 Not resting on their laurels, the Newdex team looked into different ways to bring more value on its platforms for its users. The team took the initiative to study cross-chain technology and expanded its market scope by integrating into its platforms other public chains. As a result, Newdex now trades EOS, TRON, and EOSIO sidechains: BOS, WAX, TELOS, LYNX. This enabled them to get a greater number of market share in the DEX space and onboard new users coming from the different supported chains.
Over-the-Counter Service
Aside from extending to other chains, the Newdex team launched an OTC feature where users are able to use fiat to trade with EOS or EOS-USDT. It currently supports CNY and mostly likey to support more fiat options in the future. This initiative lowers the barrier for newcomers as they are to use Newdex using fiat. The service, however, requires identity verification in compliance with the regulatory requirements when dealing with government-issued currency. Nonetheless, it shows Newdex's flexibility in working with traditional and alternative finance.
Newpool
To further enhance their platform, the Newdex team invested in a new generation staking pool dubbed as Newpool. It enables users to stake their digital assets and earn passively without worrying about the technical aspect of staking. It offers an easy to use platform requiring no technical background and zero risks as it is a non-custodial service, meaning you don't have to transfer your coins. Best of all it maximizes investor's passive income by combining BP and REX income with the option to exit anytime they want.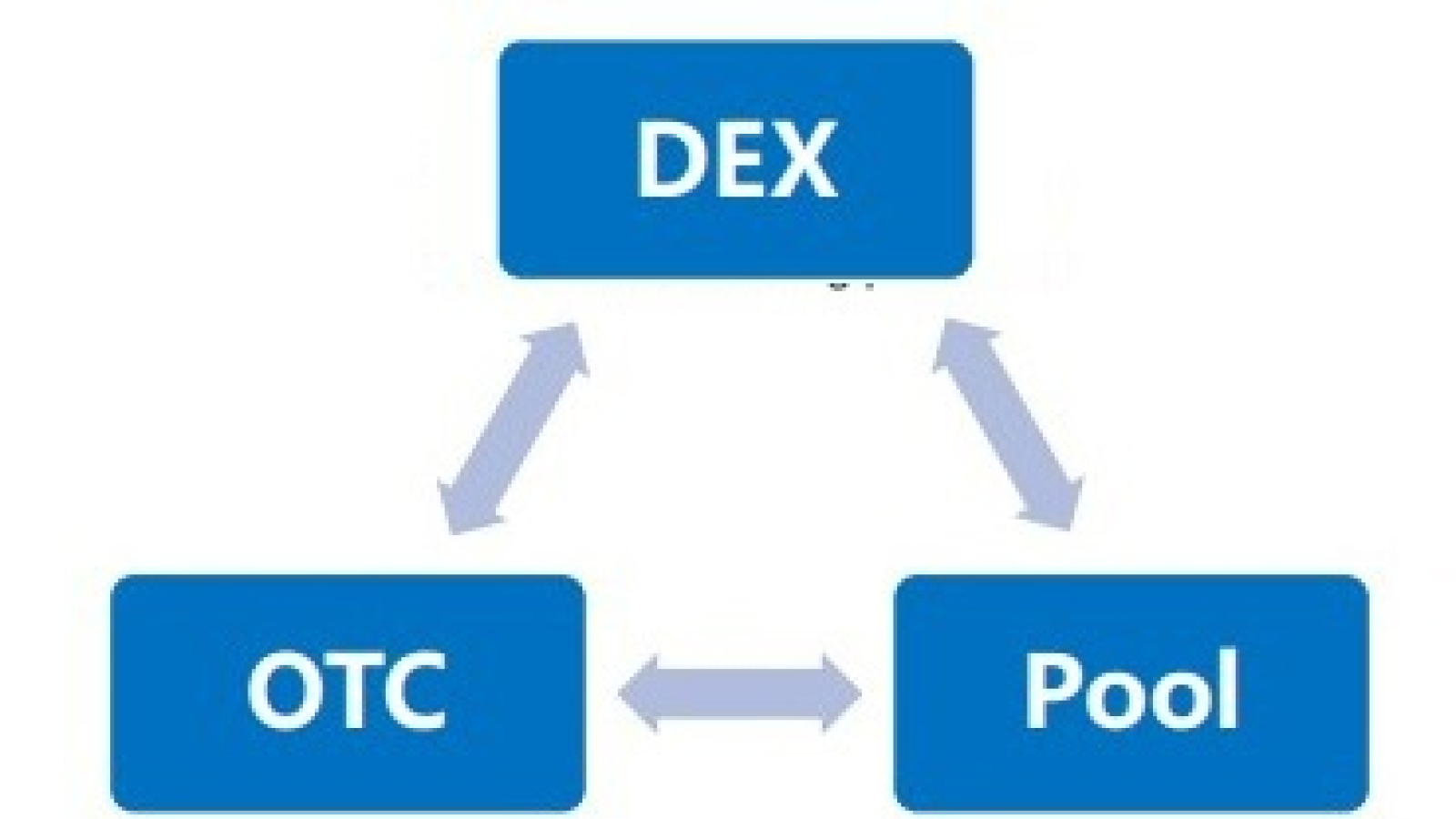 By offering a decentralized exchange, over-the-counter services, and partnering with Newpool, Newdex has a one-stop financial service, offering the most complete and comprehensive crypto-centric investment platform that is easy to use, secure and one that effectively leverages blockchain technology. The non-custodial services of Newdex ensure that all digital assets never leaves the custody of investors up until the transactions are triggered and consummated by its owners, making them in total control of their assets mitigating risk.
USDT Cross-chain functionality
As the Newdex team continues to research cross-chain technology and functionality they came up with another ingenious service offering that definitely benefits its userbase. They came up with the USDT cross-chain conversion functionality which enables users to convert USDT between EOS, TRON and Ethereum chains. This gives users unpreceded flexibility in terms of USDT usage as they can seamlessly move from one type of USDT to another with minimal to no fees. It opens the door for Ethereu and Tron users to enter the EOS ecosystem.
Free CPU trading
As a testament to the team's dedication to making its platform the best-decentralized exchange in the industry, the Newdex team launched free CPU trading functionality. This allows traders to trade in Newdex without having to spend their own CPU-time resources, which has been limited due to CPU congestion in the EOS network. This showcases the level of commitment of the Newdex team to its users as well as to the blockchain they support. This very timely initiative helped many users to continue to trade in their platform despite the CPU-time resource scarcity and help user retention.
VIP Membership
VIP membership system is one of the first functionality that the Newdex team launched in 2019. Users can stake Newdex's own token, NDX to enjoy VIP privileges such as an increased number of free CPU-resources for trades and being qualified for VIP airdrops. There were around 56 candy drops in 2019 which was an average of one airdrop a week. 12.5% of the tokens airdrops to VIP members have risen more than 10 times its original value. Many are shown below: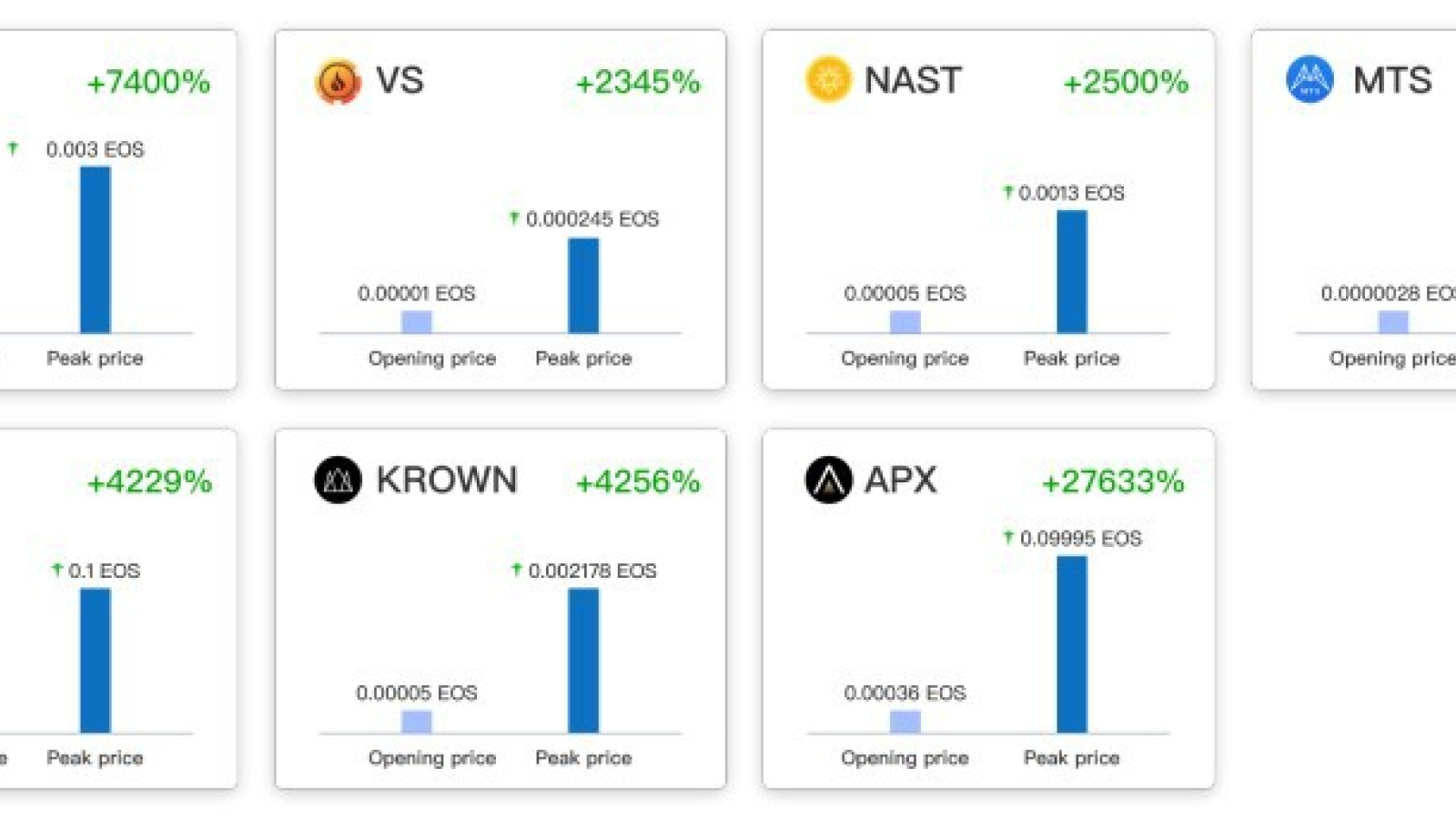 Community building and engagement
While the Newdex team was busy improving their platform and enhancing user experience by bringing new services and functionality they have not forgotten one key aspect for the continued success Newdex, which is community building and engagement. Throughout the year Newdex held 5 online events including the May Day Airdrop, Newdex 1st-anniversary celebration, Mid-Autumn Festival, Holloween event, and Christmas event. A total of 15,700 EOS were given out in these online events which saw more than 750,000 participants.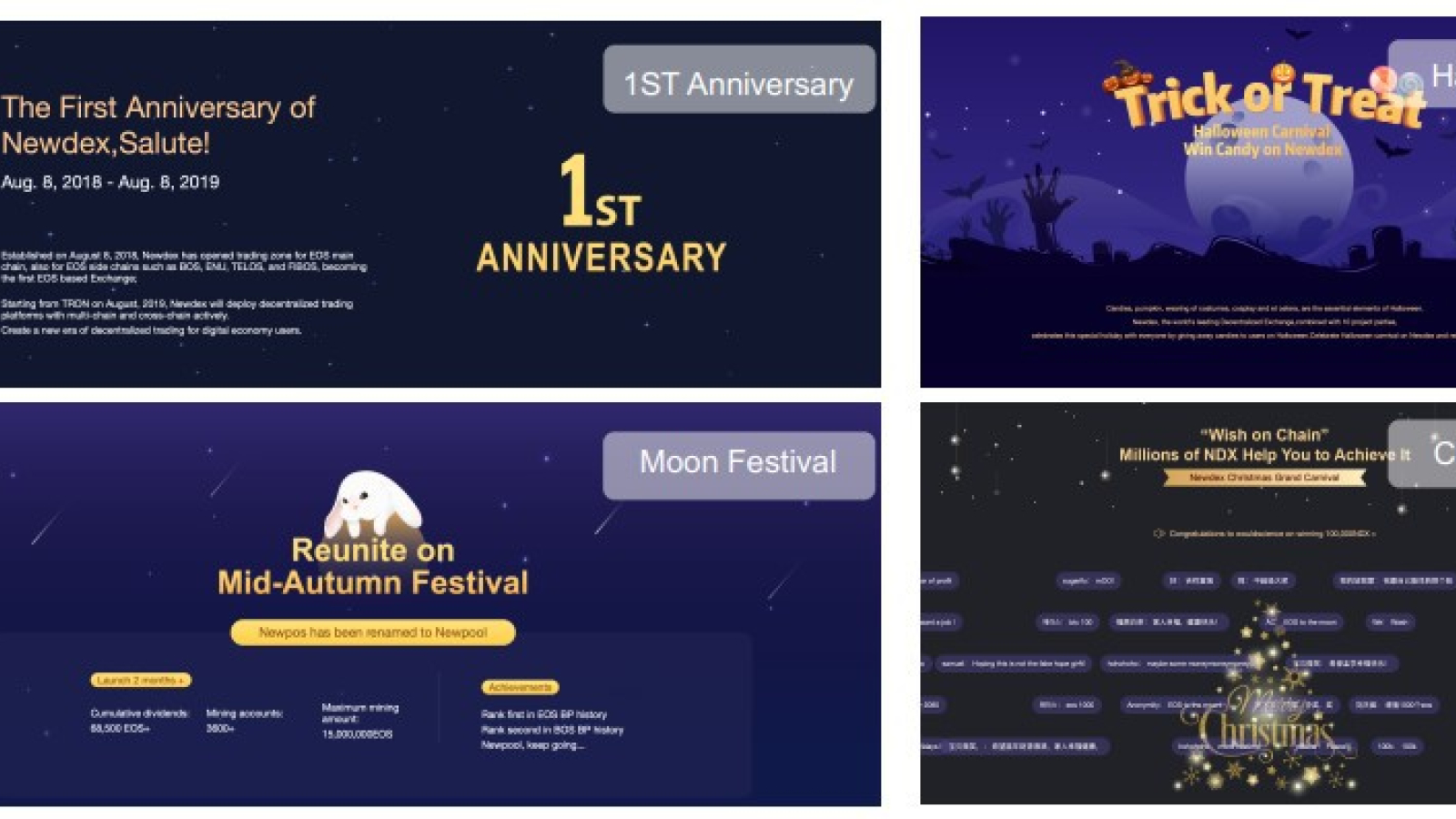 Aside from online events, Newdex also hosted several meetups and sponsored blockchain-related events around the world. They serve as effective venues for blockchain developers and users to gain a deeper understanding of decentralized exchanges (DEXs). They also serve as a place where decentralized exchange stakeholders can interact with each other in person. These events were held from various parts of the world and based on the pictures below had been very successful.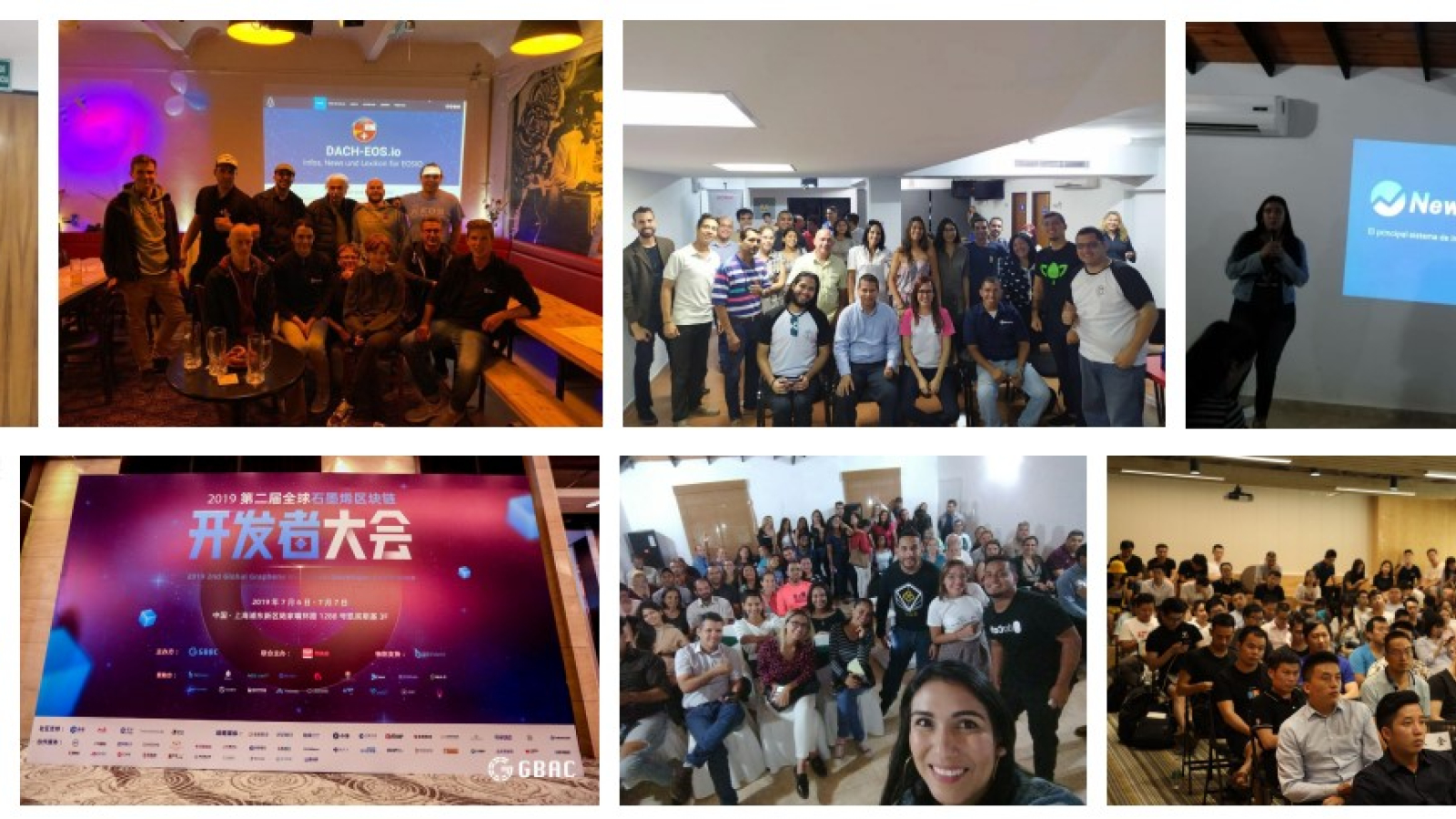 Furthermore, in an effort to make decentralized trading more popular, Newdex started recruiting its first group of influencers. The first group had more than 150 applicants and after a careful selection process, only 12 made the cut to become one of the pioneering Newdex Influencers. They came from all over the world such as United States, Canada, Germany, Venezuela, Ukraine, Belarus, China, and other jurisdictions. This initiative which started in Q2 2019 has been highly successful and helped in Newdex's internationalization effort.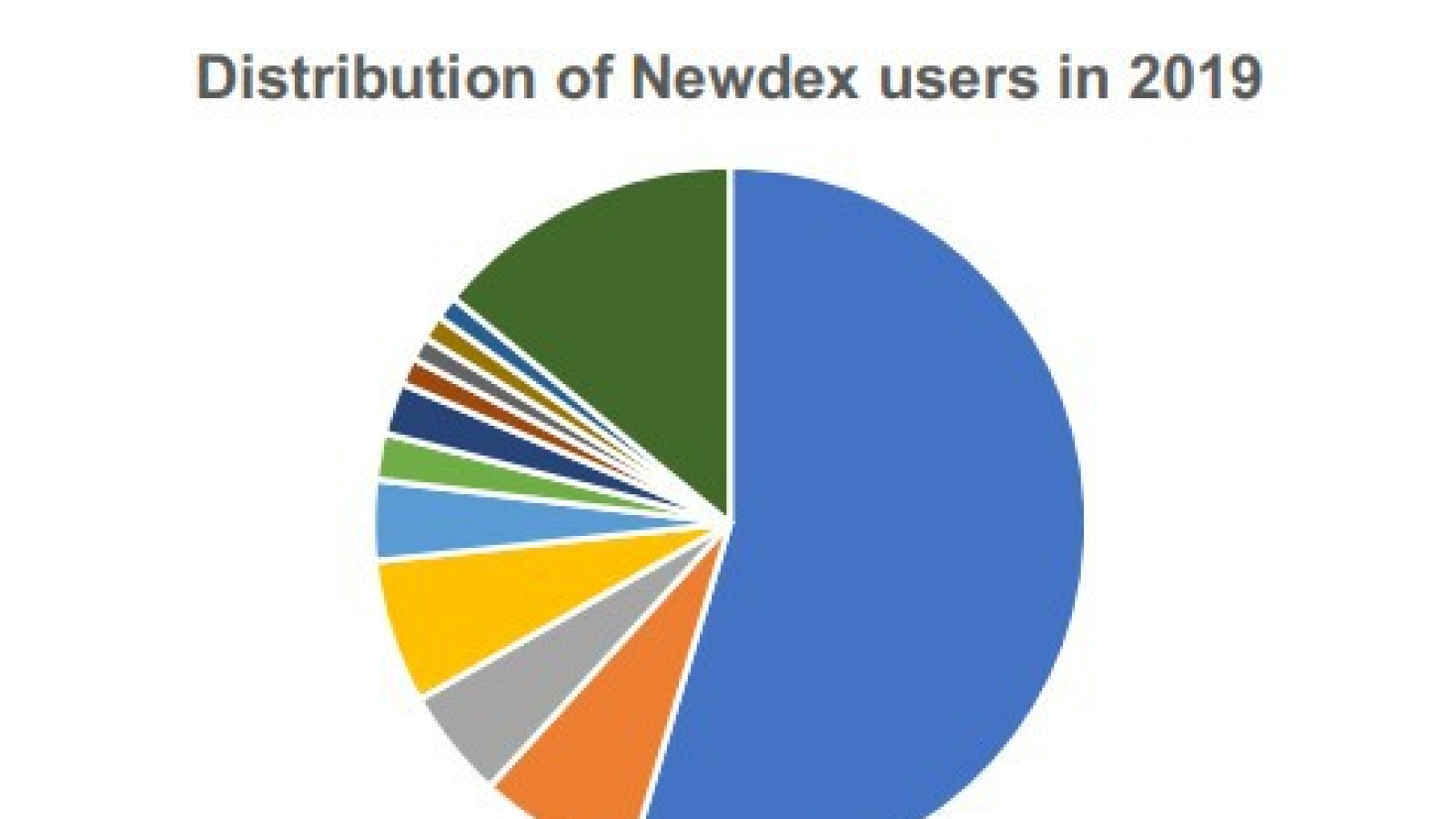 Media Presence
The media presence of Newdex both in traditional media and social media have increased significantly during the past year. It is ranked first in Twitter with the best interaction and vitality among EOS decentralized exchanges. Thanks to joint activities with several reputable official projects where users actively participate in and had an excellent mutual promotional effect according to Newdex team. Even the co-founder and chief technology officer of the company that brought us EOS took notice of Newdex services.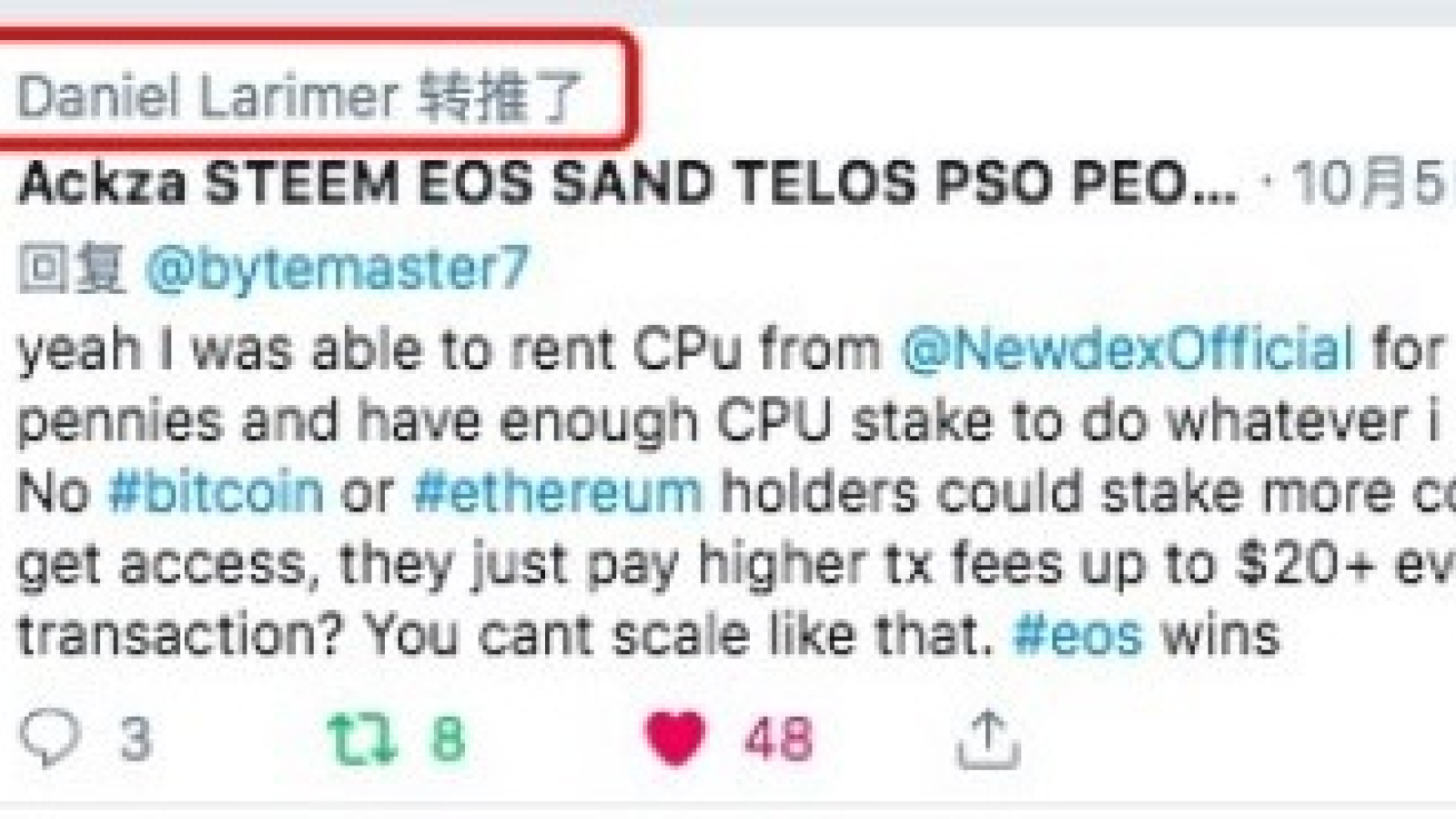 The same can be said with the founder of Tron, Justin Tron. After supporting the Tron chain, Newdex and TronLink wallet held a joint Twitter giveaway which retweeted by Justin Sun as well as the various Tron organizations, spreading awareness about Newdex and the different services it has to offer. By offering cross-chain support Newdex has become a common intersection between EOS and TRON chain users enabling them to discover what each chain has to offer and making it one of the most flexible DEX in the industry.
Media presence of Newdex is not only concentrated on twitter. According to China's Google, Baidu, there are around 58,000 Newdex related articles while Google reporting around 2,040 articles. This shows the popularity of Newdex in the Asian market as well as the immense potential it has yet to achieve in western markets. In fact, the crypto-centric website bishijie.com last year published 149 newsletters relating to Newdex while Jinse Finance listed and conducted special reports for Newdex. This is on top of 12 interviews and 7 AMA during the past year.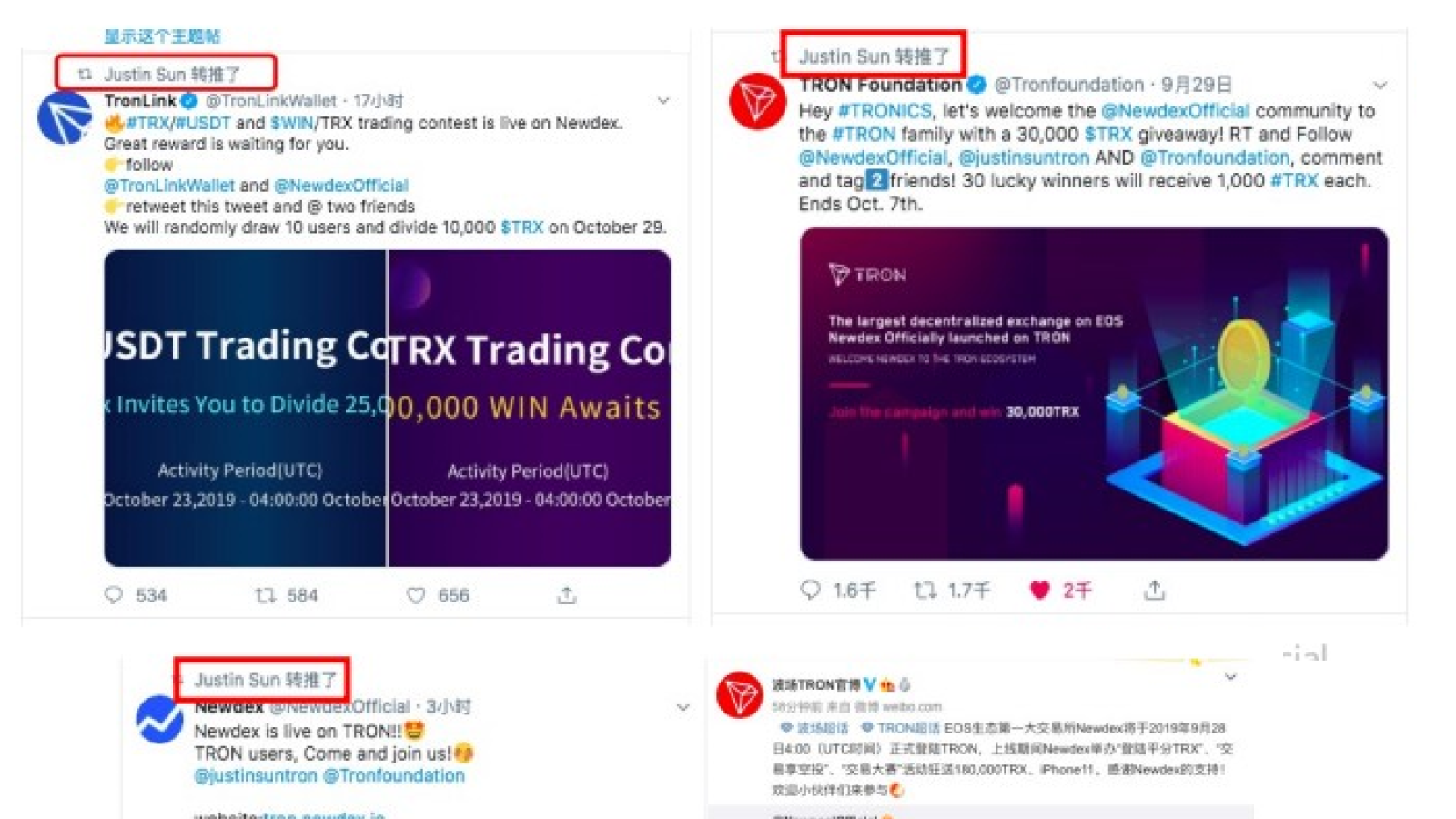 Conclusion
Indeed 2019 was a very fulfilling and successful year for Newdex and they plan to carry this momentum well into 2020 where they will keep working on new functionalities that add value for its users as well as to the various chains it supports especially EOS. Given the track record of Newdex we can expect that it will and will have another spectacular year. Kudos to the Newdex team for continuously pushing the envelope in the decentralized exchange sphere and their incessant effort to bring innovative products and services. Congrats for 2019 and we are excited about Newdex's offerings this new year!
For more information about Newdex please follow its official links below:
Twitter: https://twitter.com/Newdex
Official Medium: https://medium.com/@marketing_27690