Bitsgap offers traders a trading terminal to place many types of orders when buying and exchanging crypto assets, without using exchanges directly.
The Bitsgap trading solution runs in the cloud and doesn't require users to run software on their computers.
Through high-performance grid-based trading bots, users can execute up to 1,000 transactions per hour through high-frequency trading.
Trading cryptocurrencies is possible through various means, and the results will differ based on how users approach this industry. Bitsgap helps address inefficiencies in this segment through a powerful trading terminal. Manual trading remains viable, but it has crucial shortcomings that need to be addressed.
Bitsgap changes the way cryptocurrency enthusiasts can access and exchange digital assets. Through its potent trading terminal, the product foregoes the need for users to maintain individual exchange and trading platform accounts. Instead, users can leverage various order types to buy and sell currencies without leaving the Bitsgap ecosystem.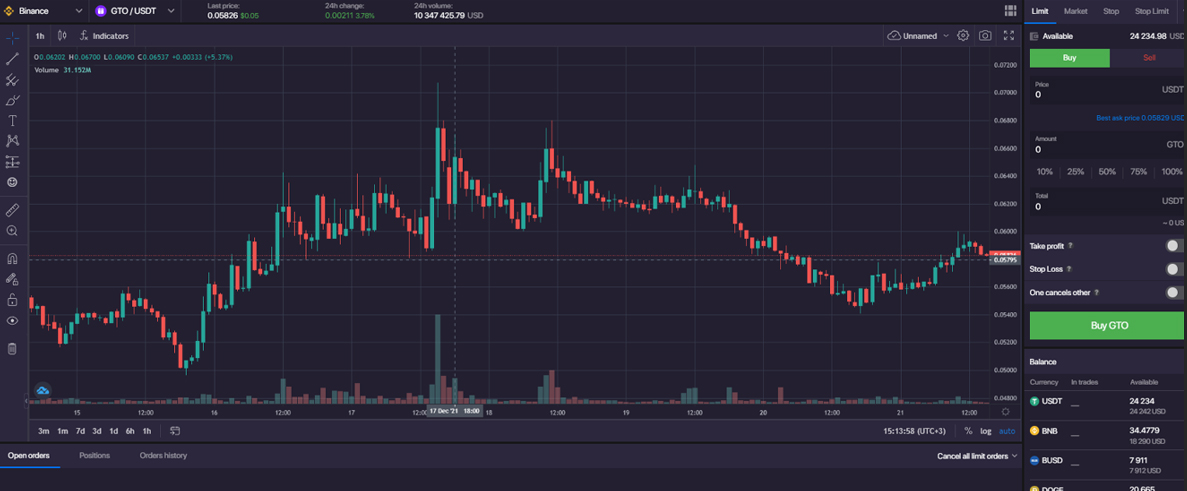 That trading terminal is only the first piece of the crypto trading puzzle. Users who have engaged in manual trading before will know several key inefficiencies that affect profit potential. However, overcoming these disadvantages - including sitting at the computer all the time or trading based on emotions - requires a radically different approach.
Through Bitsgap, the users can access any cryptocurrency they like through the powerful cloud-based trading terminal solution. Servers will handle all of the necessary workloads, making the team's solution accessible across all types of devices, empowering users to explore new markets and maximize their profit potential.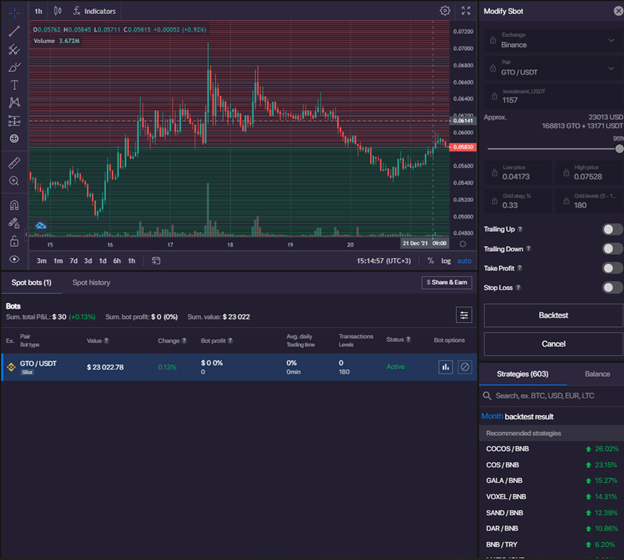 Additionally, the Bitsgap solution introduces high-performance GRID bots to automated trading on behalf of the user. These bots can combine for a throughput of up to 1,000 transactions per hour, all the while engaging in high-frequency trading. As a result, traders will benefit from any market momentum - bullish or bearish - and make the most of minimal price changes around the clock. These trading bots work around the clock, enhancing the overall profit potential for all users.
Moreover, their work in the field of grid-based trading bots paves the way for exploring other market opportunities. Under the Bitsgap banner, the team aims to launch a combo bot that will also support futures trading. Futures are a crucial aspect of the cryptocurrency industry and represent a multi-trillion dollar market.
About Bitsgap
Bitsgap revolutionized cryptocurrency trading with the introduction of the platform aggregator in 2017. The platform provides coverage for more than 20 major crypto exchanges and is very popular among novice and experienced crypto traders.