In a stunning series of events over the past few days, CurveFi founder Michael Egorov has been involved in a flurry of transactions, unloading a massive quantity of CRV tokens. The rapid divestiture has ignited speculation and concern across the crypto landscape.
Egorov sold 3.75 million CRV to Yearn Treasury and 1.25 million CRV to Stake DAO Governance in a span of just three hours. This follows the previous sale of 59.5 million $CRV to 13 institutions/investors for $23.8 million in just two days.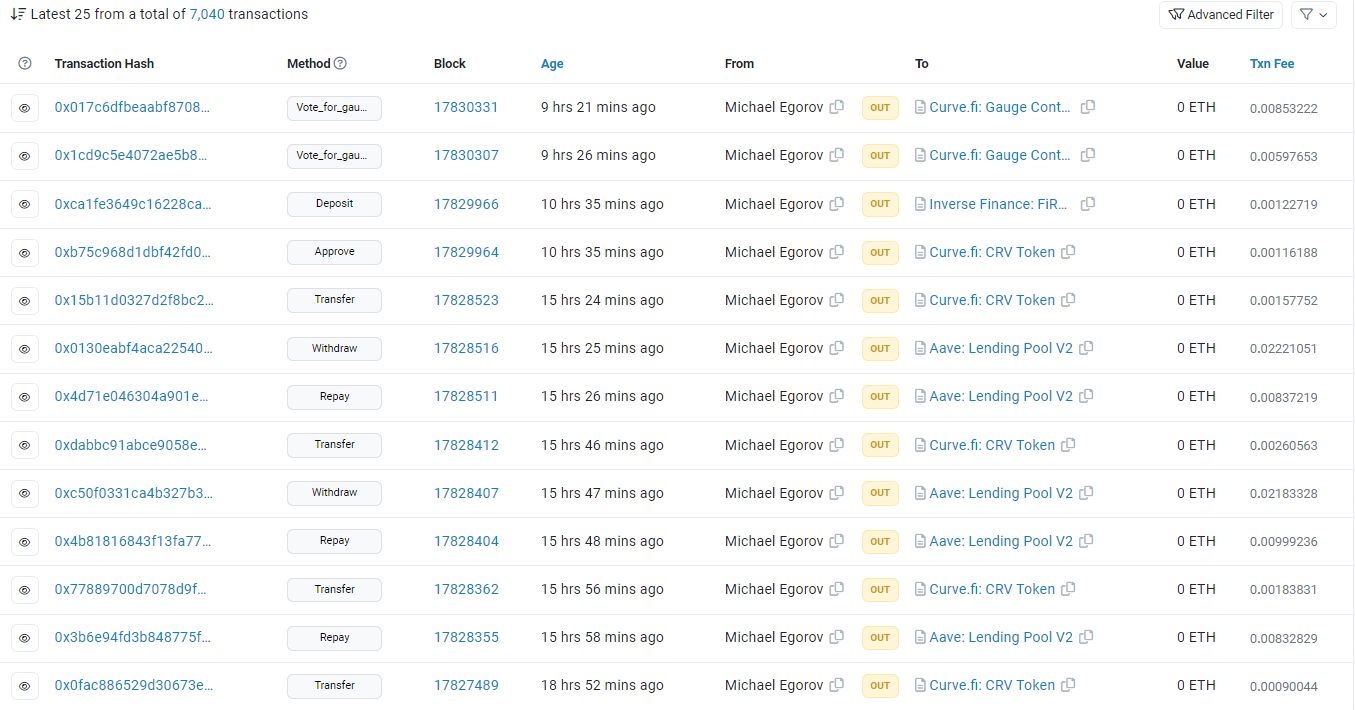 Egorov also returned a sum of three million USDT on Aave, a decentralized finance protocol. This recent activity coincides with Egorov's debt accumulation, which currently stands at an alarming $82.6 million, distributed among several DeFi platforms, including Aave, Abracadabra, Fraxlend, Inverse and Silo.
The urgency behind these sales seems to stem from a move by Abracadabra protocol, one of Egorov's creditors. Abracadabra, also known as Magic Money, has unilaterally proposed to increase the base interest rate on large loans to 200% annually.
This action would only apply if the loan collateral is twice the amount of the loan, subjecting it to a 5x multiplier. This could potentially force Egorov to return $14.5 million in stablecoins.
The hefty interest increase by Abracadabra and the potential ramifications have placed Egorov in a precarious position. The swift sales and repayments seem to be a strategic move to mitigate the potential fallout from this sudden change. The Curvefi community is on high alert, anxiously observing unfolding events.
While it is difficult to predict the long-term impact of these transactions on the Curvefi ecosystem, Egorov's strategic offloading of CRV tokens underscores the importance of staying as liquid as possible while maintaining a huge debt.