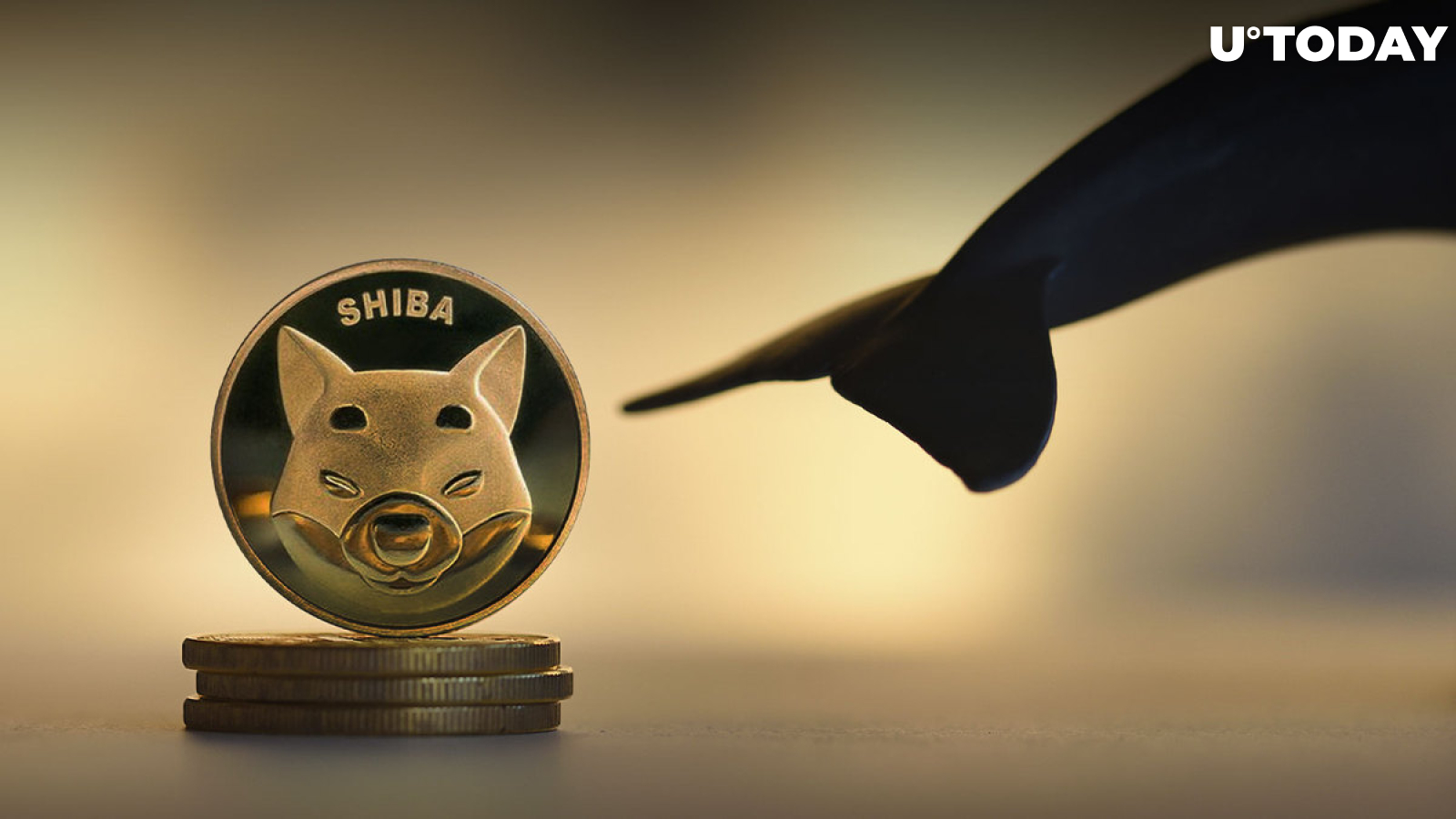 Cover image via stock.adobe.com
Data shared by Etherscan shows that jaw-dropping amounts of Shiba Inu meme coin have been moved over the past 12 hours. This amount of crypto can be equated roughly to $2 million.
However, approximately two hours ago, an eye-popping amount of over 3.3 trillion SHIB was transferred in a single transaction. It was worth $33 million.
Tremendous SHIB transfer takes place
Whale Alert has reported that roughly two hours ago, a total of 3,363,854,488,205 meme coins was transferred. Etherscan does not provide details regarding the amount of SHIB held by the sender's or receiver's wallet.
🚨 3,363,854,488,205 #SHIB (33,839,927 USD) transferred from unknown wallet to unknown wallethttps://t.co/lnHLNNsK61

— Whale Alert (@whale_alert) October 24, 2022
However, earlier this month, a similar amount of SHIB was transferred to a completely blank wallet, leading the community to believe that a new SHIB whale had emerged.
The total worth of this tremendous sum of Shiba Inu is $33,839,927.
150 billion sold, 56 billion moved from Coinbase
According to Etherscan, around 10 hours ago, an anonymous whale shifted 150,000,000,000 SHIB evaluated at $1,501,500. This sum of meme coins was sent to the Crypto.com exchange, apparently to be sold.
Another solid amount of these meme tokens, 56,555,415,436 SHIB, was withdrawn from the largest U.S.-based crypto exchange, Coinbase.
Now that SHIB has added another zero to its price after a recent drop, whales have become active, some buying on the dip, some selling, afraid that the price may go lower.