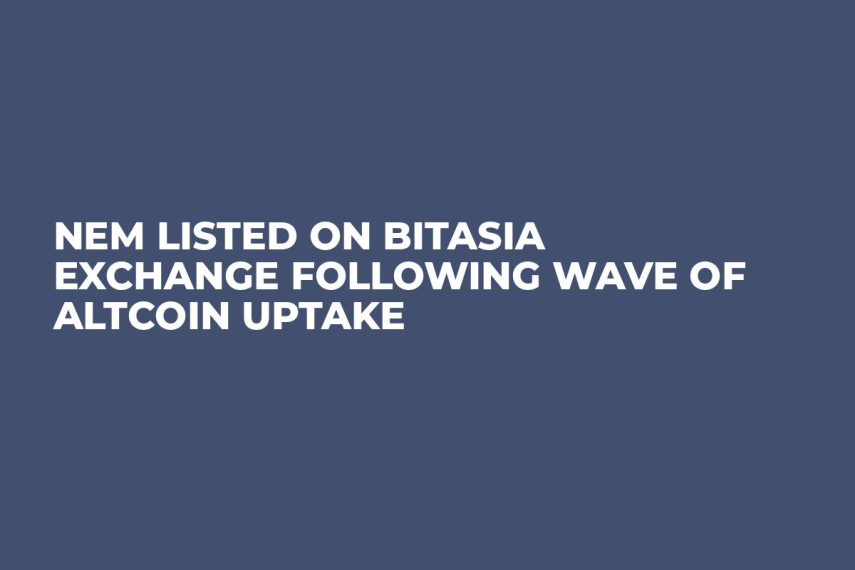 Cover image via U.Today
NEM, meaning New Economic Movement, was developed by a Singapore startup of over a dozen developers back in 2015. On Thursday, June 14, the coin made its way to the BitAsia exchange and is now trading paired with the local native token BitCNY.
Coinmarketcap.com says that currently NEM is the 15th top coin in the market trading at $0.195. Its market cap amounts to $1 bln and there are coins worth $1 bln out there in circulation.
NEM's recent price moves
Over the last three months, the coin's rate dived to the low of $0.22 and then, in March, it soared to $0.44. This week NEM caught a bearish wave, which took it down to $0.18.
Curiously enough, these falls and rises of the coin take place in quite a small range, unlike with other big currencies.
What is NEM?
Due to the fact that NEM is a Blockchain algorithm that allows for high scalability and has advanced security points, some experts forecast that it may join the top 5 digital tokens' list in the near future.
At first, the creators of NEM wanted to simply advance an existing source code. However, it finally turned into one of the few tokens that work on an original Blockchain. It does not use proof-of-work or proof-of-stake but a proof-of-importance protocol to power its network.
Listing on exchanges
NEM is not the first altcoin that has been added to exchanges, big and little ones, recently. Among listed coins are also Siacoin, ICON and IOTA. Coinbase has also announced its plans to list Ethereum Classic in autumn, which made the ETC price rise 20 percent.
It is not yet known, whether the news of adding has pushed NEM up the charts, so keep watching the market.