The price of the native Mina Protocol token has risen by more than 46% in the past two days, absorbing the downward price action of recent months and surpassing the $1 per MINA mark.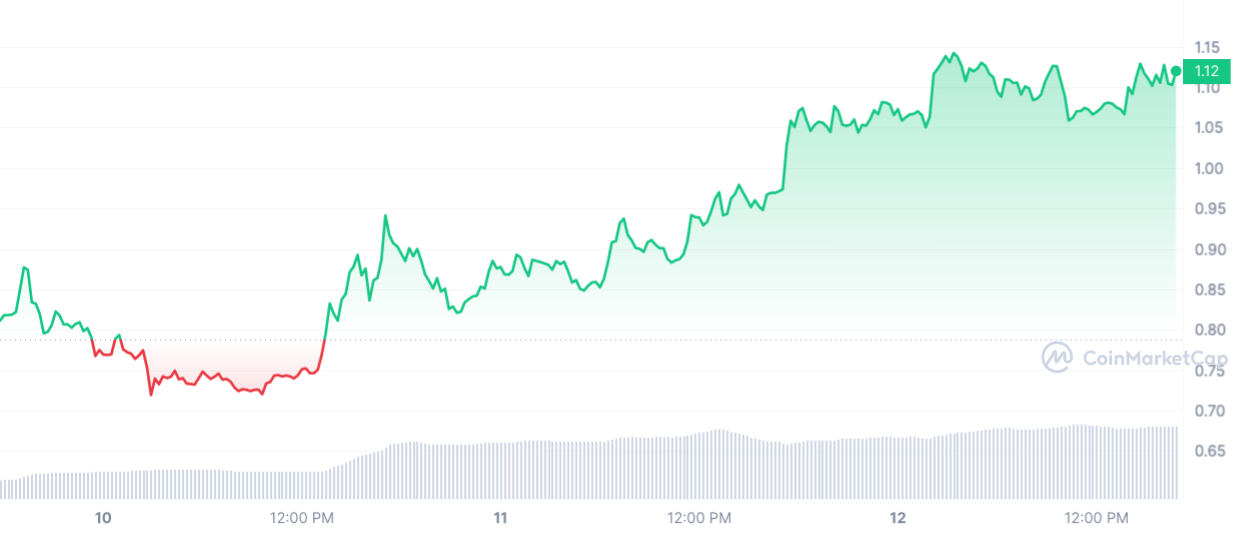 The trigger for the explosive rise in the price of MINA can be seen in the news from leading cryptocurrency exchange Binance on the adoption of zk-SNARKs, which ensure confidentiality and security of information during proof-of-reserve verification. The black-and-yellow crypto giant's innovation has framed the upcoming trend toward zero-knowledge proofs, and Mina Protocol can be considered one of key beneficiaries.
In brief, zero-knowledge (ZK) technology involves allowing one party to prove to the other that a statement is true without revealing any information other than that the statement is true. Mina Protocol, thanks to this concept, is the lightest-weight blockchain, whose design and autonomous computing capabilities put it at the top.
ZkEVM, zkSync and zkApps
In fact, the zk narrative, which has sent other related tokens up by double digits in addition to MINA, started gaining momentum back in late 2022. Then Polygon (MATIC) announced the imminent launch of its zkEVM solution, while zkSync and StarkWare made it clear that the release of their rollup and tokens should happen soon. It can be assumed that the hype will continue until these two new products are released.
Nevertheless, MINA is creating its own occasions at the same time as it is riding the general wave. According to various rumors, the protocol development team has almost completed work on building a bridge between Mina and Ethereum. It is believed that the progress made in this direction will allow decentralized applications from different chains to benefit from Mina's advantages in privacy, efficient proofs, big computation and security.